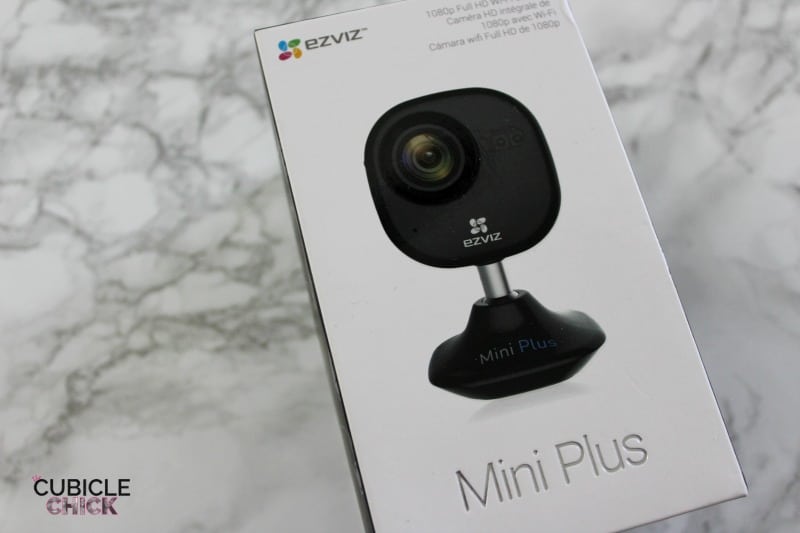 Disclosure: I am sharing my thoughts on the EZVIZ Mini Plus HD Wi-Fi Camera as an EZVIZ Ambassador. Opinions expressed belong to me and are not indicative of the brand.
As a working mom who travels quite a lot, I always feel that it is important for me to stay plugged in to what's going on in my home. With a 12-year-old daughter and a mischievous Beagle mix, Ellie in the house, having an eye on the home-front is key.
Have you ever wanted to know what was going on in your home when you're not around? Are your kids doing their homework? Are your pets behaving?
Wonder no more! The EZVIZ Mini Plus HD Wi-Fi Camera (click here) was invented to assist you in that very area. It's a sleek camera that delivers 1080p Full HD quality video recording to your phone or computer. Imagine being able to see what's going on in your home with a flick of a button.
The EZVIZ Mini Plus HD Wi-Fi Camera has night vision so it can pick up movements in the dark, giving you added security. And there's even a 2-way talk communication system so I can chat back and forth with my daughter and my dog while I am away.
It's a security and communication device all in one. Now, I no longer have to feel like I am missing out on things when I am away from home.
This gadget will allow me to stay plugged in to my family while on the go. My daughter is looking forward to using it, so we can chat each day after school on it.
I am just getting the Mini Plus set up, so in my next EZVIZ post, I will share my feedback on installation, application, and more. I am off on a trip next week, so we will be breaking it in. We can't wait!
The EZVIZ Mini Plus HD Wi-Fi Camera works with both Android and iOS systems, and is available for free download in the app store.
Stay tuned to a full review of the device!