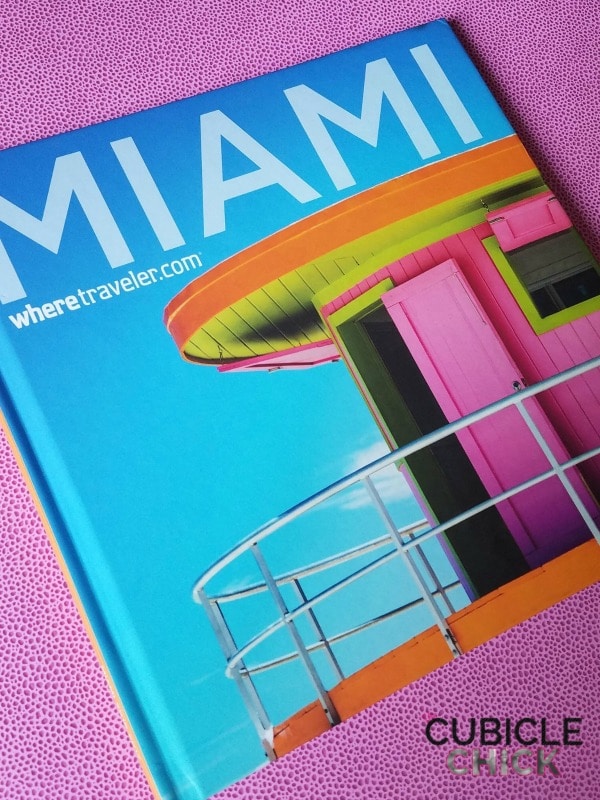 Disclosure: As a Hampton by Hilton Seekender, I am sharing thoughts on my recent complimentary stay at the Hampton Inn & Suites Downtown Miami Brickell property. Opinions shared are my own.
Welcome to Miami!
This is not only the name of the old school Will Smith hit, it is a way of life! I absolutely love visiting MIA and enjoy all that it has to offer. I recently took my first ever cruise to the Bahamas leaving out of the Port of Miami, and stayed an extra day at the well-appointed Hampton Inn Miami Brickell location in downtown Miami.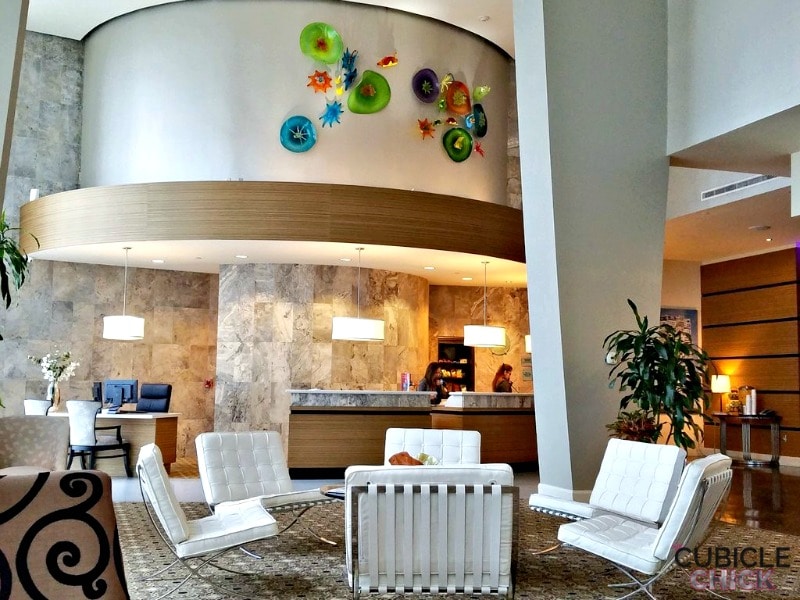 When I tell you that I was super surprised at how posh and luxe this property is! After our cruise arrived at the Port of Miami earlier that morning, we took a taxi to the location just in time to partake in free breakfast. As soon as my Aunt and I arrived, we were in awe of the hotel. Colorfully decorated, it was Miami come to life. And because it is downtown, you are close to everything including public transportation, monorail, and trolley.
Miami is well-known for South Beach and their waterfront areas, but one should not sleep on downtown. It's an up and coming area bustling with innovation. Startups and tech businesses are making their presence known in the downtown area, and there is also a thriving nightlife.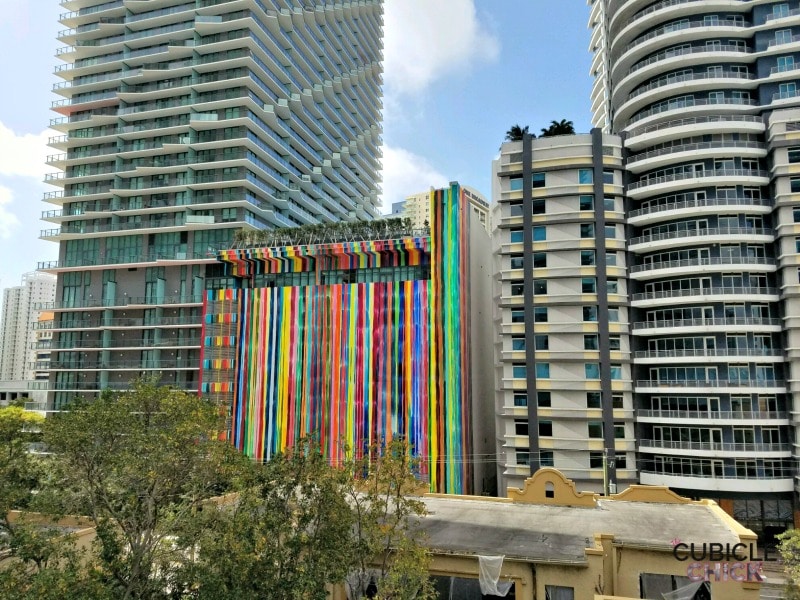 The Hampton Inn and Suites Miami/Brickell Downtown is nestled and centrally located next to shops, businesses, an art scene, and plenty of eateries, restaurants, and bars. You don't even need a car to have fun in the area, and you can always Uber your way to the beach if you are so inclined.
Whether you are a business traveler or on vacation with your friends or family, the Hampton Inn and Suites Miami Brickell property has everything you need. With a full service business center, pool, strong WIFI, free breakfast, in-room dining options, and rooms that are chic and so Miami, you will be more than pleased. There's even a Happy Hour event for guests!
Our room was super comfy, luxe, and relaxing.
This location is also green and eco-friendly, too!
Now that I am aware of the thriving Miami downtown area, I am going to think about it first before making my lodging plans. Staying at the beach is great, but nothing beats the views and vibrancy of the downtown area.
Click HERE to get more deets on the Hampton Inn and Suites Miami/Brickell Downtown.
See more Hampton by Hilton Seekender members, HERE.