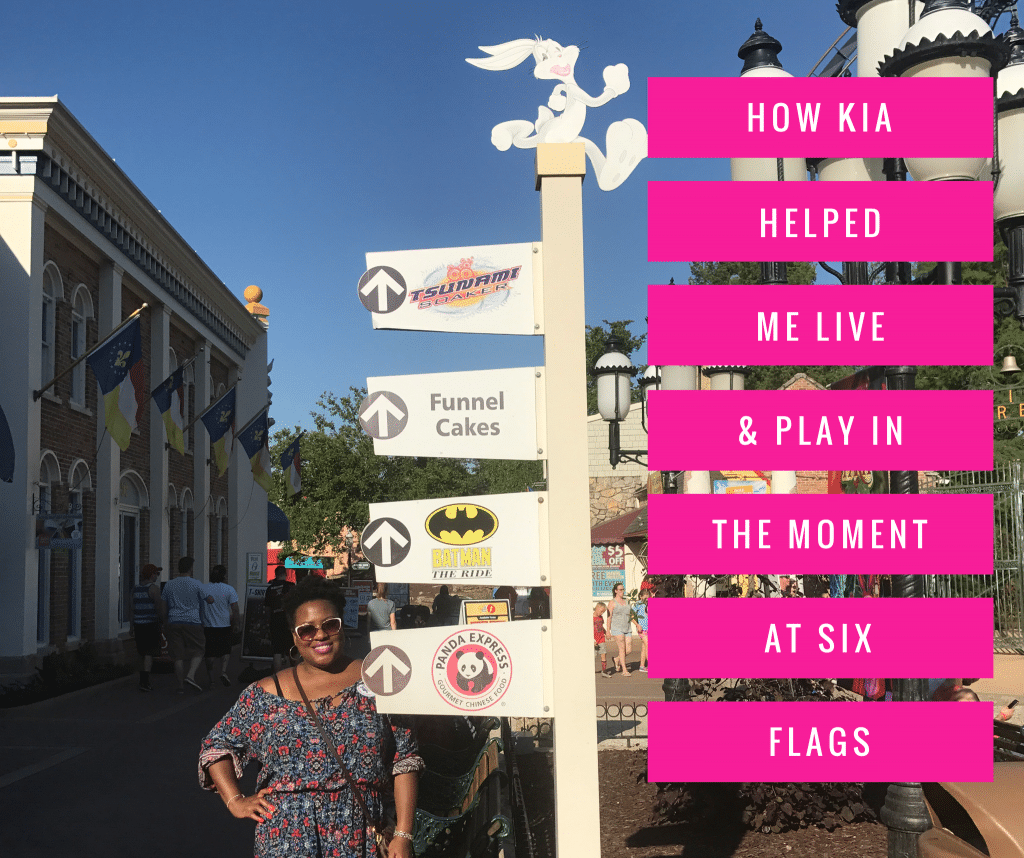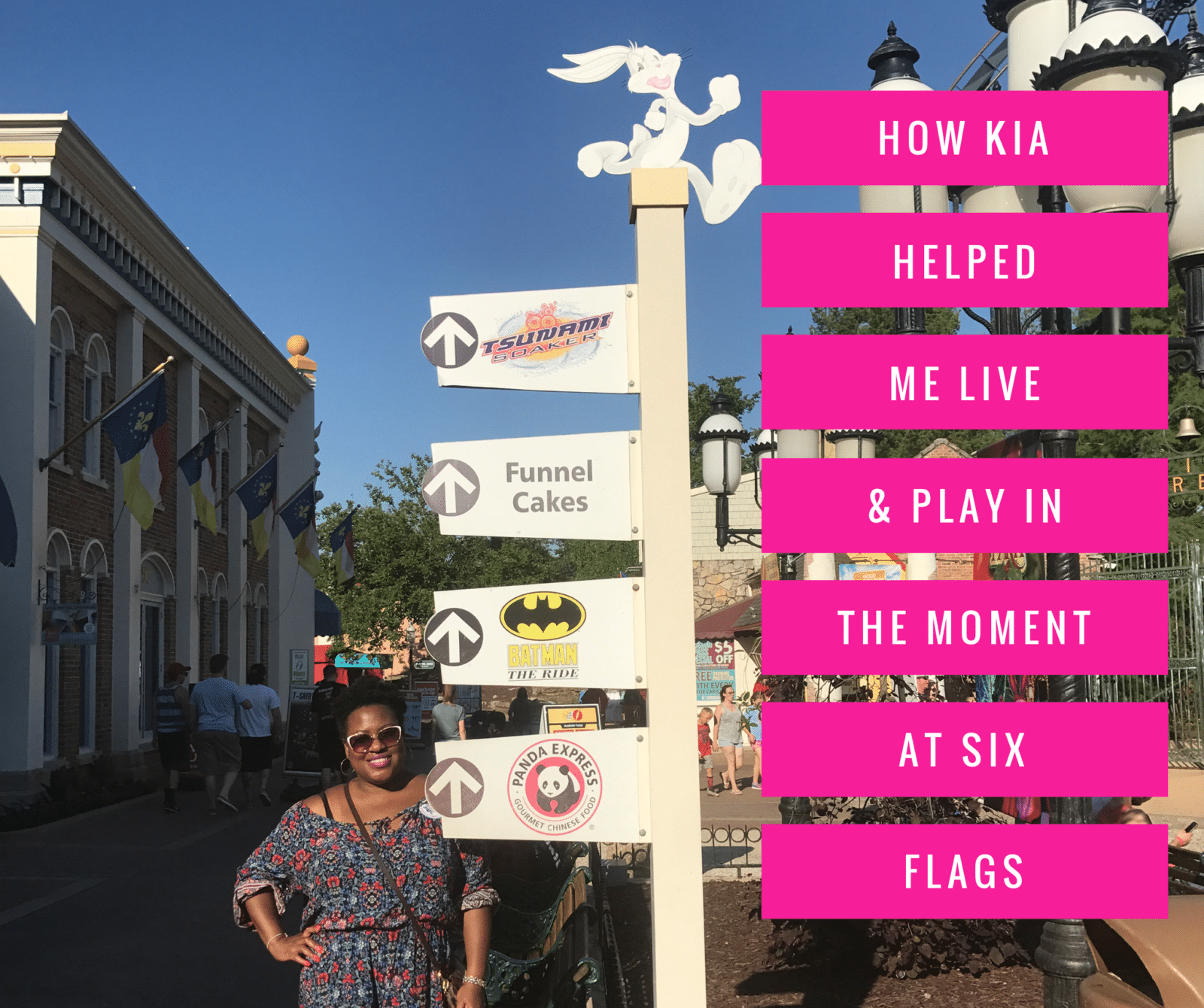 This post is sponsored by Kia and DriveShop. The opinions shared are my own.
As a career and lifestyle blogger focused on working parent families, I am always writing about tips and resources that are business centric. I enjoy helping parents get the most out of their personal and professional lives, but I don't always live up to that myself. Many times, I am so busy empire building that I, too, miss the point (sometimes) of actually having fun.
This past Mother's Day weekend, I got the opportunity to visit Six Flags St. Louis, courtesy of Kia. I was tapped to check out their Ride & Drive experience at the park, and take in the fun and rides that Six Flags is known for. I decided to make it an adult day trip, and we made our way to Eureka for a day of #KiaSixFlags.
It is no secret that I am a fan of Kia. I've had the pleasure of partnering with them, and I've been a guest at some of their press excursions. I am also the proud owner of a 2016 Kia Optima EX, which I am totally in love with. I purchased one because after experiencing its epic-ness, I had to have one for myself.
When we first got to Six Flags, we instantly saw the Kia Ride & Drive event area, so we decided to get our test drive on before going inside the park. We test drove the following Kia vehicles: the 2017 Forte EX, the 2017 Cadenza Limited Edition, and the 2017 Kia Niro.
I last drove the Kia Forte back in 2013 (read about that here), so it was all about me getting reacquainted with this small, yet powerful four door. A lot has changed since then. They've upgraded the body style and the standard offerings which include Bluetooth Wireless Hands-Free Connectivity and power windows.
As I swerved around the cones on the obstacle course, it had great handling and a little speed, too. It was sturdy and durable, and I felt safe in the car.
I think the Kia Forte is an awesome car for a young driver or someone who wants a small vehicle that packs a punch.
Next, we got into the 2017 Kia Cadenza, which I've written about previously. Last year I was invited to a press introduction of the vehicle. I loved it then, and I love it now, as it's got an all-new design that merges well with luxury.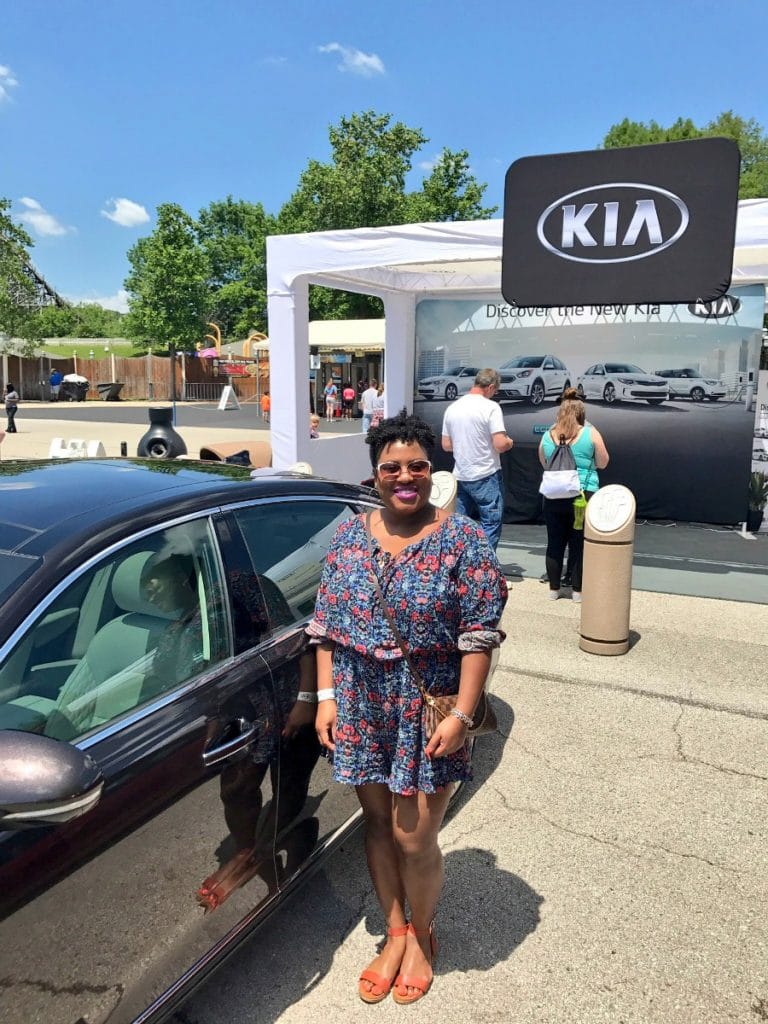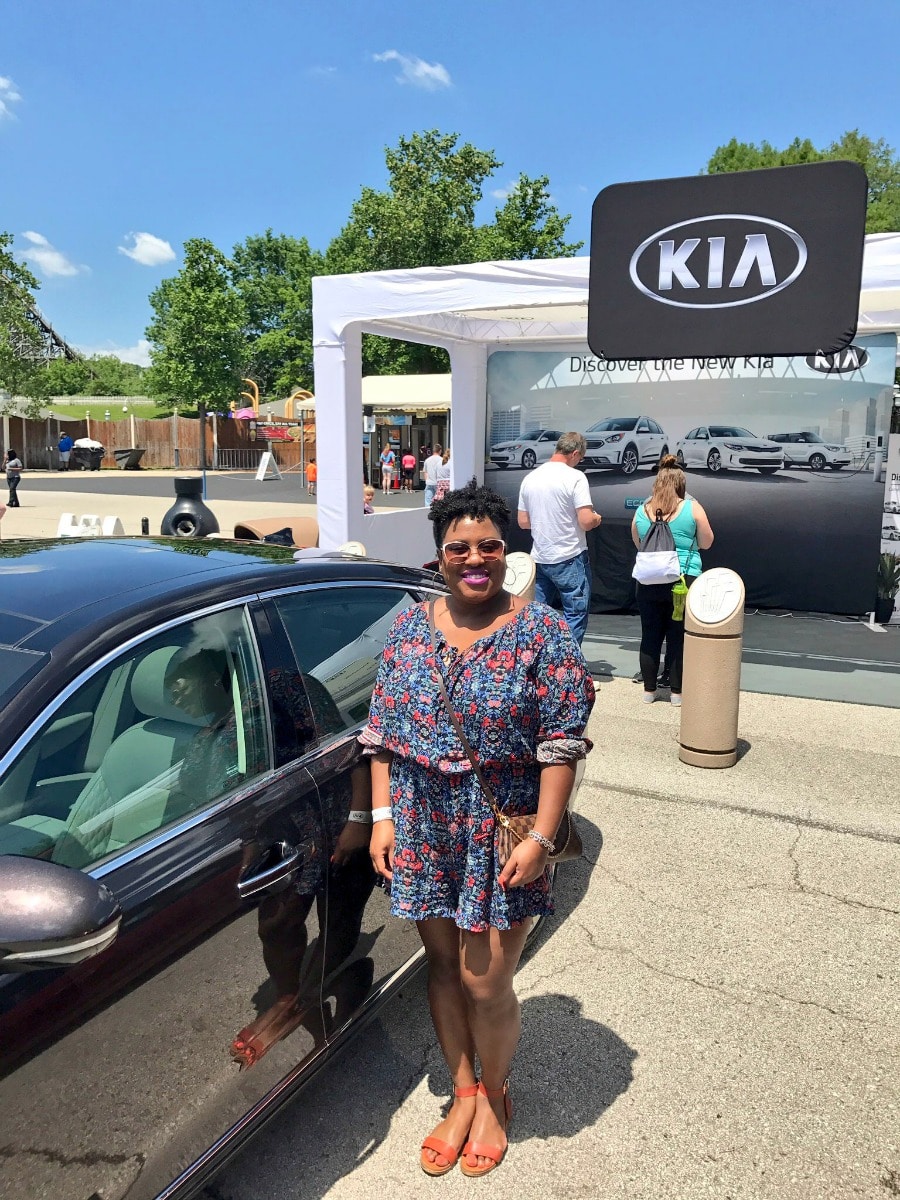 This is a sleek sedan that is technologically modern and has one of the smoothest rides I've ever experienced. I can't speak highly enough about the Kia Cadenza. The Harman Kardon sound system is impressive for your listening pleasure, and the feel of the quality leather in the ride made me swoon.
Visually, the 2017 Kia Cadenza is a stunner, and the Limited edition features suede interior roofing, Nappa leather seats, woodgrain appointments, and leather wrapped steering wheel.
With its Head-Up Display (speed and other important driver info on the windshield), 290 horsepower, and intelligent design, the Cadenza gives you the future NOW.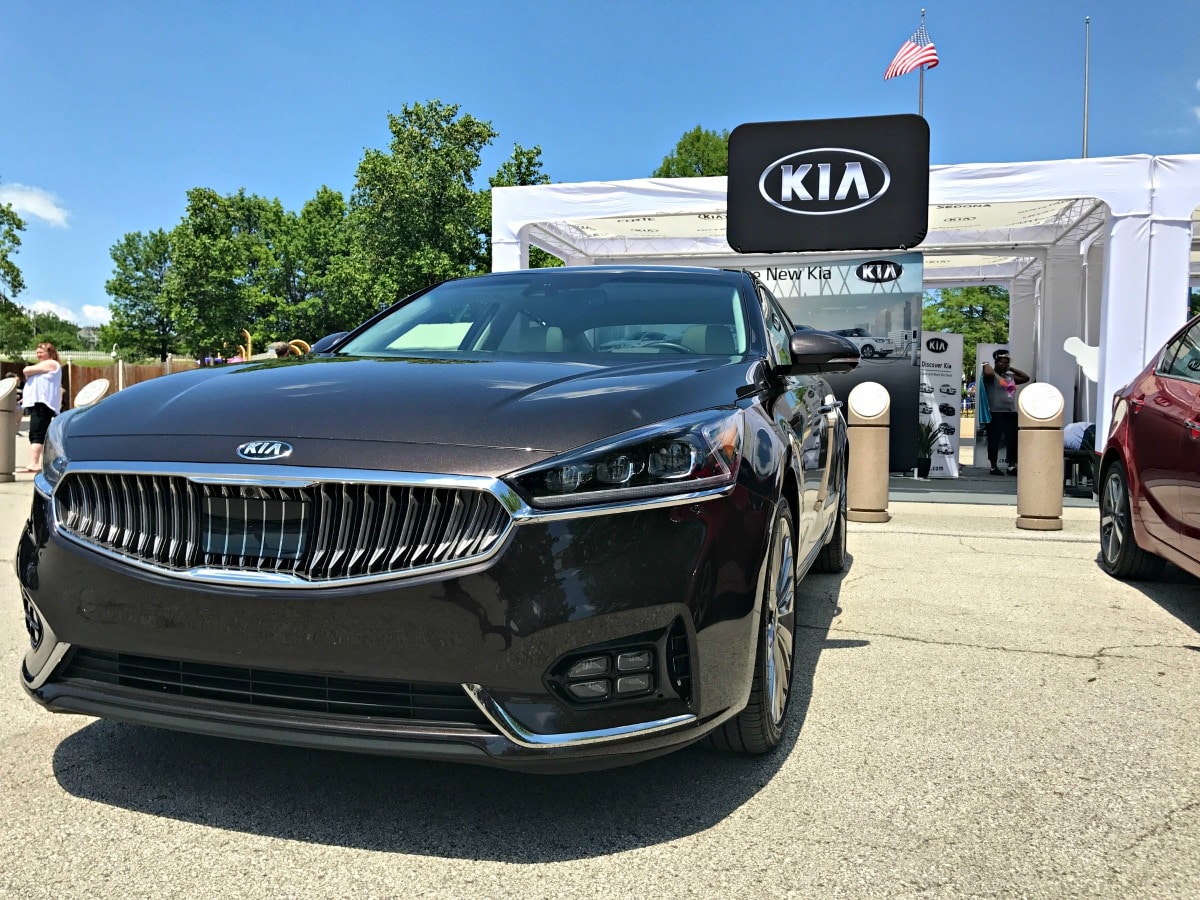 Lastly, I drove the eco-friendly and quirky Kia Niro. I first covered this car during an event earlier this year, and since then, the Niro is now available for purchase. This car can easily fit five people, and is larger than most hybrids in its class.
Drop that zero and get with a Niro. This is not your mom's hybrid vehicle @Kia #kiasixflags #drivekia #discoverkia AD #stl #stlouis pic.twitter.com/xsrey6ejPz

— Danyelle Little (@TheCubicleChick) May 13, 2017
The Niro is a crossover vehicle that has many safety features including Forward Collision Warning, Park Assist, and Lane Departure Warning in some models. The smell of the leather seats made me feel like I was in a higher class vehicle—the Niro is indeed where it's at.
Kia is setting the standard when it comes to offering a fleet of vehicles that cater to different needs and price points. I'm a fan and a customer! You can visit their website for additional information on any of their vehicles.
If you are in the following cities, you too can participate in the Kia Six Flags Ride & Drive. Here are the remaining dates and locations.
5/27 – 5/29: Six Flags Discovery Kingdom
1001 Fairgrounds Drive SW, Vallejo, CA 94589
5/27 – 5/29: Six Flags New England
1623 Main St, Agawam, MA 01001
Once the Ride & Drive was complete, we made our way to the park to get our fun on. We conquered many rides including the Superman, Ninja, and Mr. Freeze.
It was the perfect opportunity to get our play on as adults, and I am so glad we were able to spend the day at Six Flags–memories!
Last weekend, I learned that it is important that downtime isn't only important to include in your schedule, but fun time needs to be on the menu too. It's okay to laugh and play and have a good ole time. Being a big kid every now and then. It does your life good!
Thank you, Kia, for this reminder!