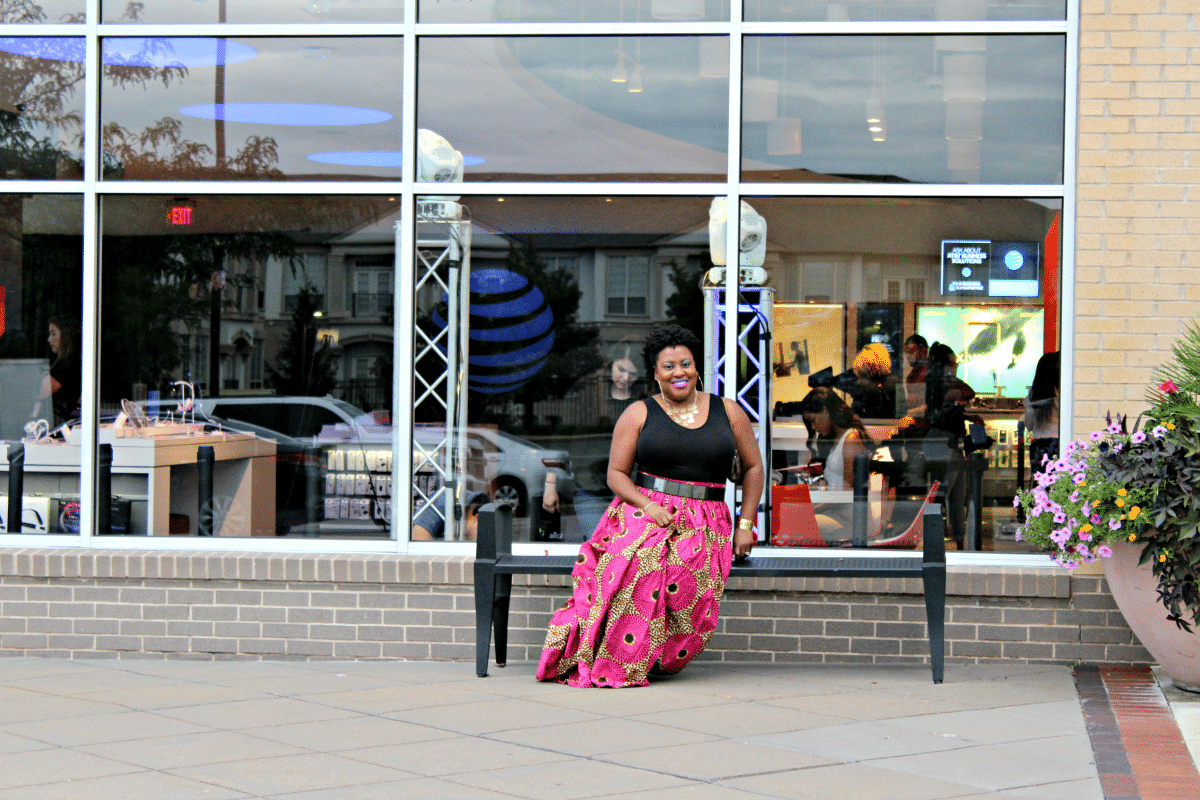 Let's keep it real—Power is the hottest TV show out right now.
It's so popular that you have to duck and dodge Facebook and Twitter so you won't accidentally read spoilers.
The story of a "bad guy" trying to go "good" in the griminess of the New York City underground drug trade has us all catching the holy Ghost.
Whether you are part of the urban elite or part of the on-the-come-up crowd, Power is the show that brings us altogether. With a dope storyline that keeps getting more intriguing by the episode, Starz hit the ratings jackpot with this juggernaut.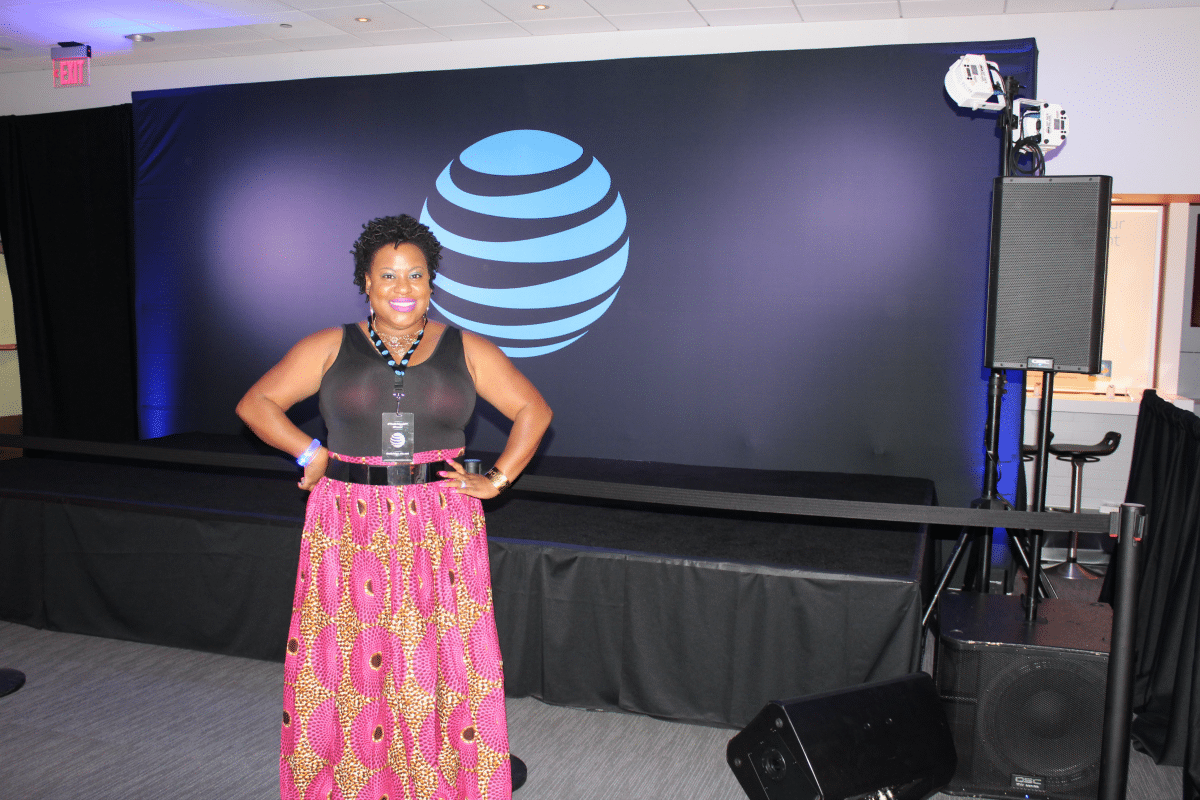 During #TheATTBridge Power event at AT&T here in St. Louis, I got the opportunity to interview three of the castmembers of Power: Joseph Sikora (Tommy), JR Ramirez (Julio), and Rotimi (Dre). We chatted about the success of the show, how social media plays a part, and how they manage to balance their careers and personal life.
Get the scoop below.
On how Power has changed their lives:
"I can pay my bills now," Joseph Sikora mused. "There's some stability. I get to play a character that allows me to share my talent."
Rotimi added, "The last four years have been such a gift. I get to go to work and do something I love, two things that I love. I am grateful."
On the gift and the curse that is social media:
"I like to use social media, but I leave my personal life off of it. I want to be able to have a life outside of what people can see," JR Ramirez shared.
When I asked about how they are using social to tap into Power fans, both JR and Joseph said I should ask Rotimi specifically since he has a video that went viral of him riding a "bicycle" that got a lot of women on social media excited.
Rotimi laughed, "Oh, so you saw that? Yeah. I like to have fun online."
Our conversation continued about how social can be a wonderful way to connect with fans and viewers but does have its drawbacks.
"I like to use social media because our fans, they are all on it. But there are times when I don't like it. When I am out with my wife and we are on a date, I don't take pictures," Sikora explained. I want to be in the moment with her, that is our time. When I am working I don't mind. When I am off or on my personal, I like to be private."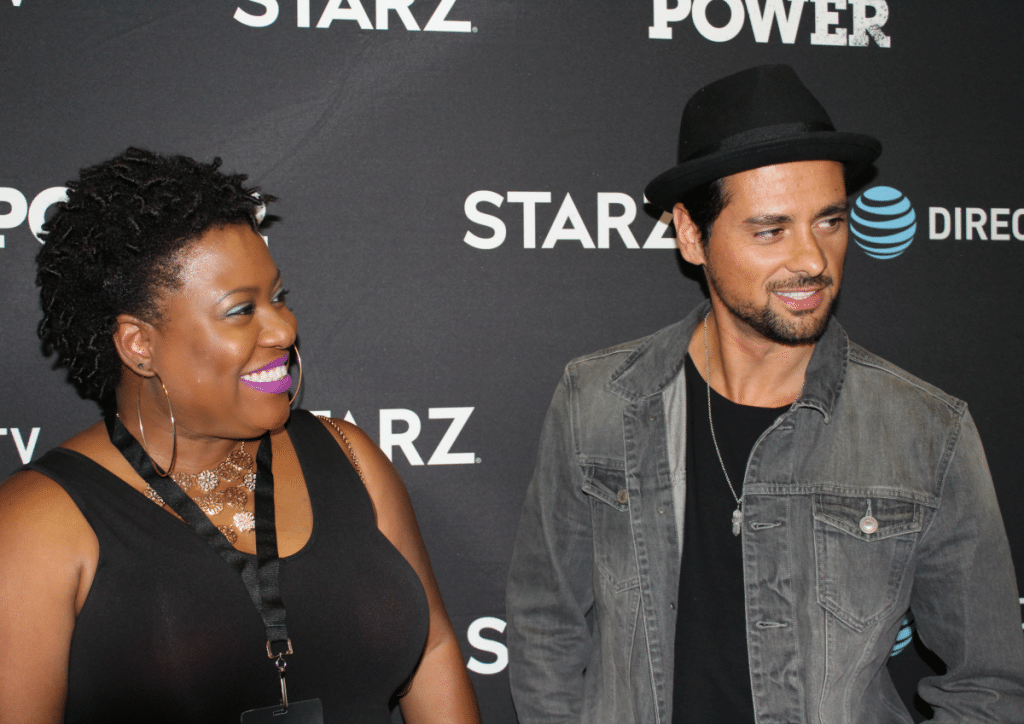 On if they get nervous at table readings thinking they may be the next character to be killed off:
"Yeah," they all said in unison while Rotimi and Joseph looked at JR, who was recently a casualty.
"I mean, you never know who could go and at what time, but it's a good show so you hope you can ride the wave," Joseph mused.
"We kind of knew that (Julio's demise) was coming. You don't take it personal, it's a show. Some of the best actors have been killed off. Me included," JR laughed.
On balancing career and personal life:
"I'm still working towards that balance," Joseph aka Tommy said. "I believe in having it. This business makes it kinda tough."
"I do my best to protect and separate my personal life from the business. I am getting better at balancing them both. That balance, man, yeah, it's key," said JR.
Balance to the Power cast means staying tapped in to their families and loved ones, even during filming. For these guys, having their loved ones in their corner is everything, and keeps them on the right path.
Biggest lesson from Power:
JR chimed in first with, "Humble. You gotta keep it humble and remember where you came from so you know where you are going."
"Hungry," Rotimi added. "Even after you've been on the hottest show on TV, you still got to stay hungry. Just hungry as you were when you didn't have anything. Hungry so you can achieve what is next."
After our interview, we took a few photos. Sikora, Ramirez, and Rotimi were all super nice and down to earth.
During the Power event, we had the opportunity to listen to the latest music with 100.3 The Beat on the wheels of steel. We were able to mix and mingle and get our Snapchat on, while also entering to win a a few fabulous prizes from AT&T.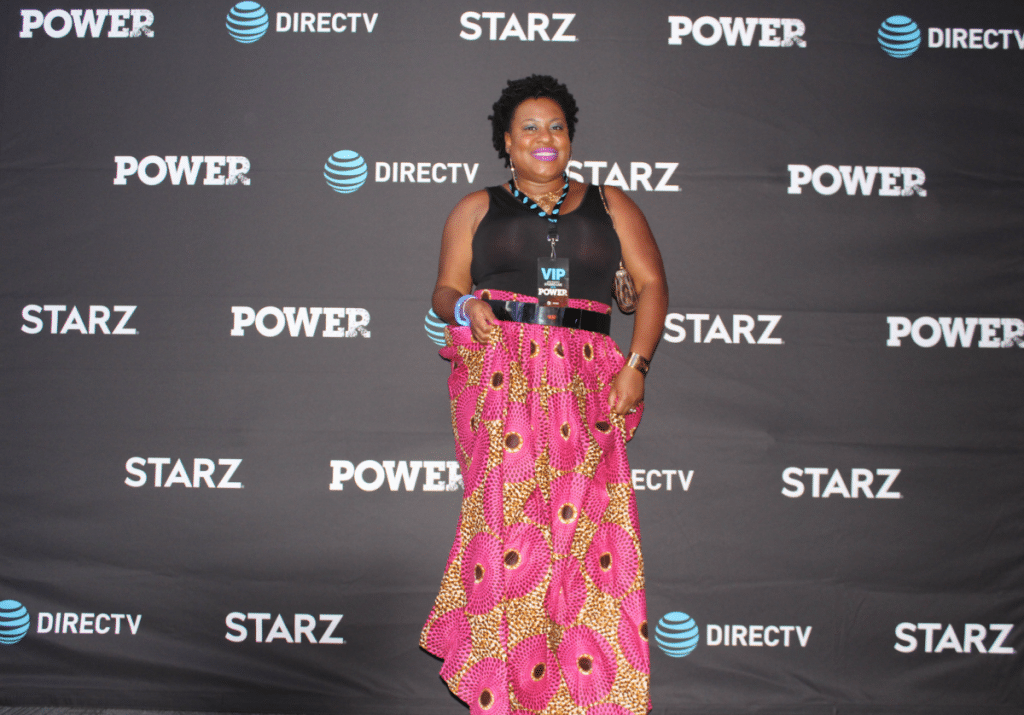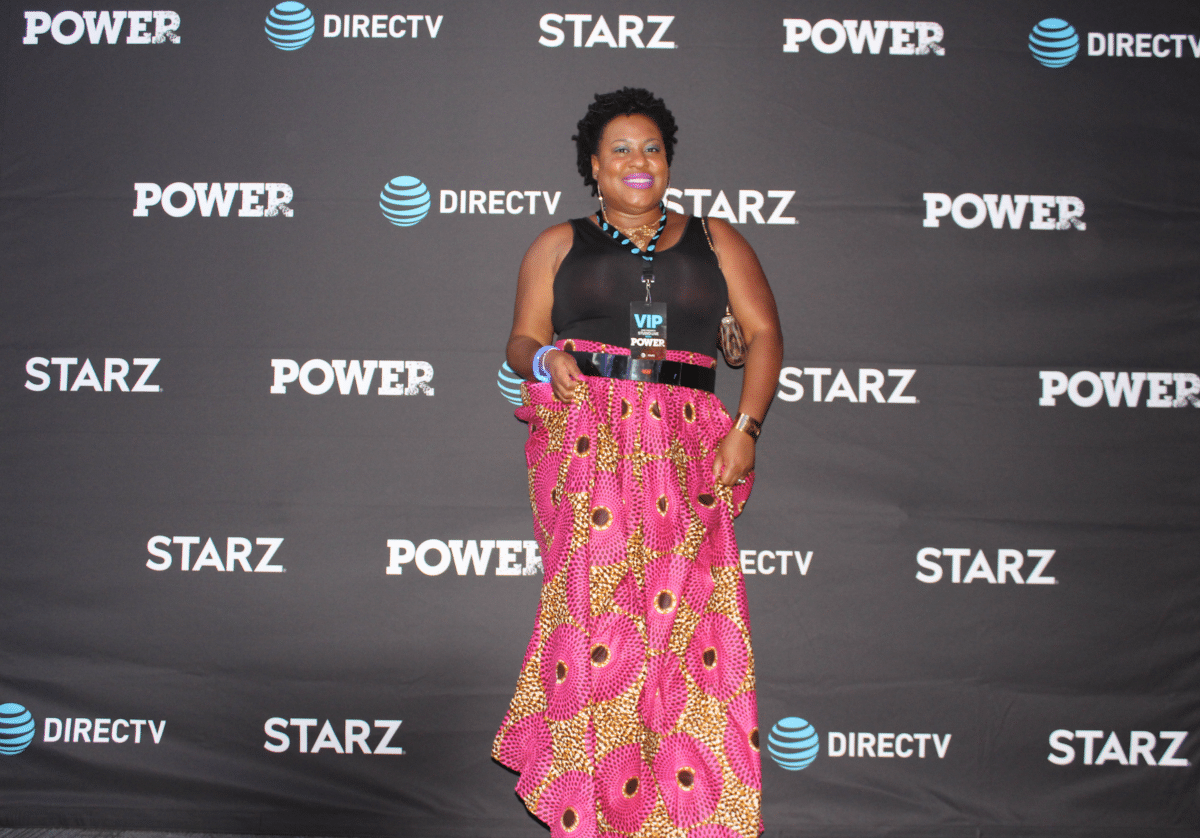 It was a good time, as I was able to spend a little time with some of my Blogger Boos.
Getting my #Power on with @Flufflyyours at #TheBridgeATT. Yup! @Power_STARZ pic.twitter.com/YEFFh0Eddi

— Danyelle Little (@TheCubicleChick) August 6, 2017
There was plenty of mixing and mingling as all in attendance awaited to get to see Tommy, Julio, and Dre in person doing a Q&A on the stage.
If we weren't playing with the gadgets available to us at AT&T, we were busy taking selfies and sharing the event on social.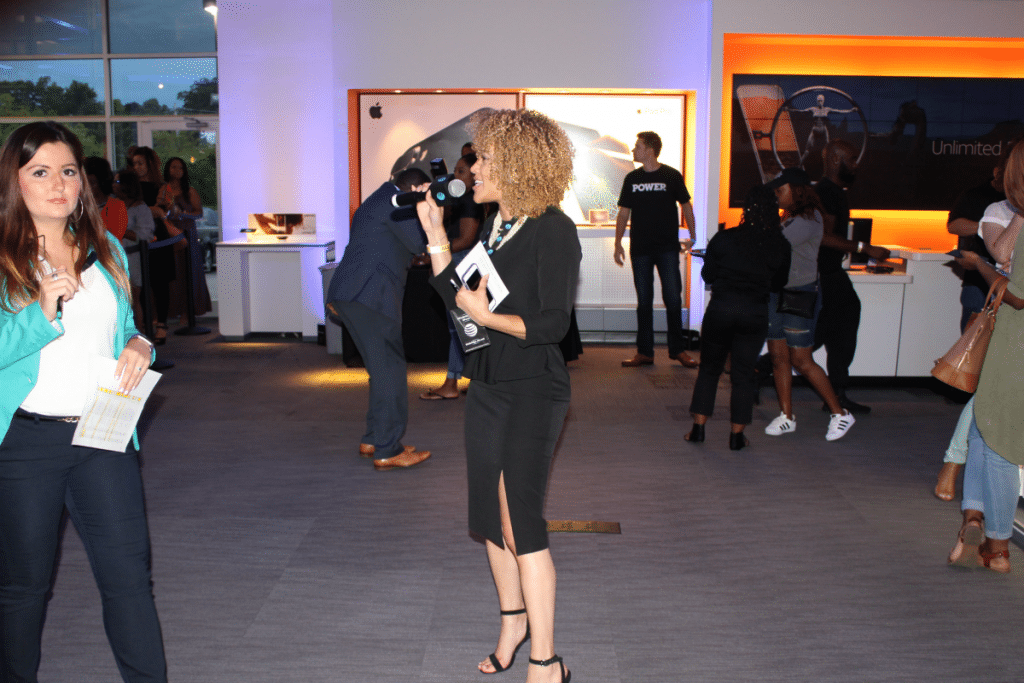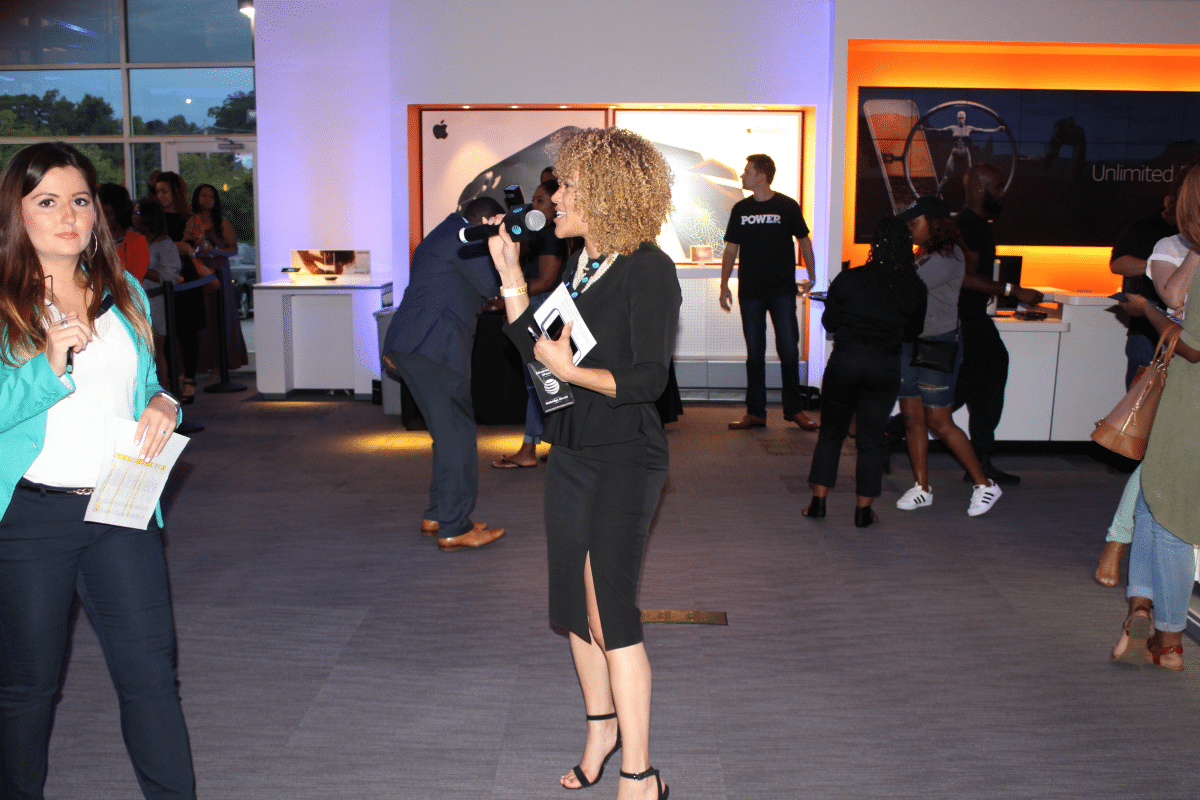 And it was definitely a vibe when the fellas hit the stage.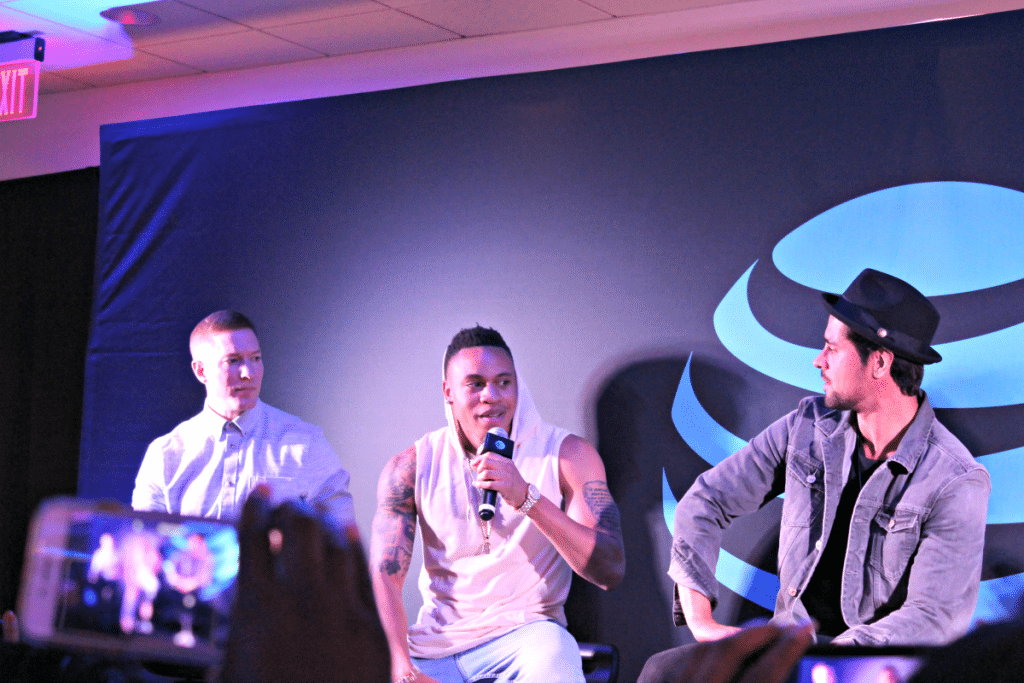 A few tidbits:
All three of the guys are Team iPhone
When it comes to their women, they prefer natural over makeup
What apps can they not live without? Spotify, Instagram, and Twitter
When it comes to Fresh Prince vs. Martin, they are hardcore Martin fans
Thank you to AT&T for the invite to one of the hottest events in St. Louis this summer! New episodes of Power air Sunday night at 9pm EST/8pm CST on Starz. It's also available OnDemand. Learn more HERE.