I was selected as a #RealTravel Blogger to participate in a paid trip to Boston courtesy of Hampton by Hilton.
Let me tell you about my friend and colleague, Anne. We first met about five years ago at a blogging conference, and we just hit it off right away. Afterwards, we made it a point to chat online about business when we could, and we even formed a small mastermind with a few other bloggers to discuss empire building. Any chance that we got to see one another at events was always special for the both of us. It's awesome to be able to have a friendship and bond that is solidified by a deep respect. She gets me and I get her, and I feel fortunate to have her in my circle.
Over the years, we've discussed a lot of our business goals. Anne's been busy running her highly successful online community and magazine Midlife Boulevard, and I've been chugging away at all things The Cubicle Chick. We always wanted to have a pow-wow where we could get together and brainstorm and work on collaborating. After becoming a Real Travel Blogger for Hampton by Hilton, I thought it would be awesome to make it a Real Travel working vacation weekend in Boston.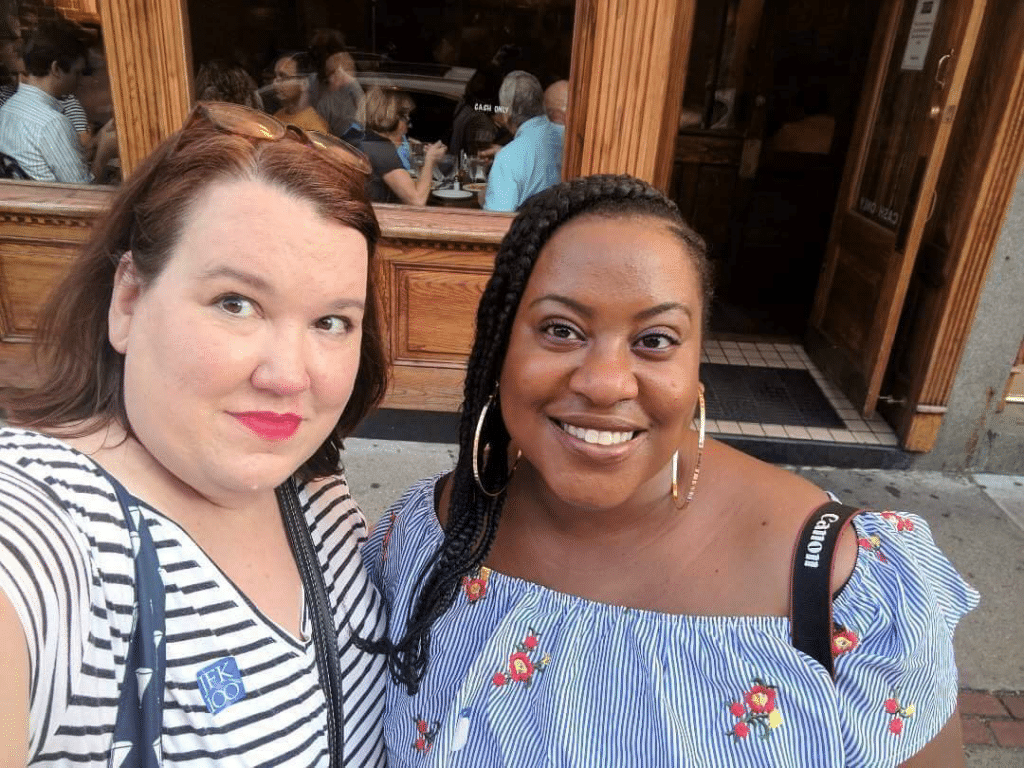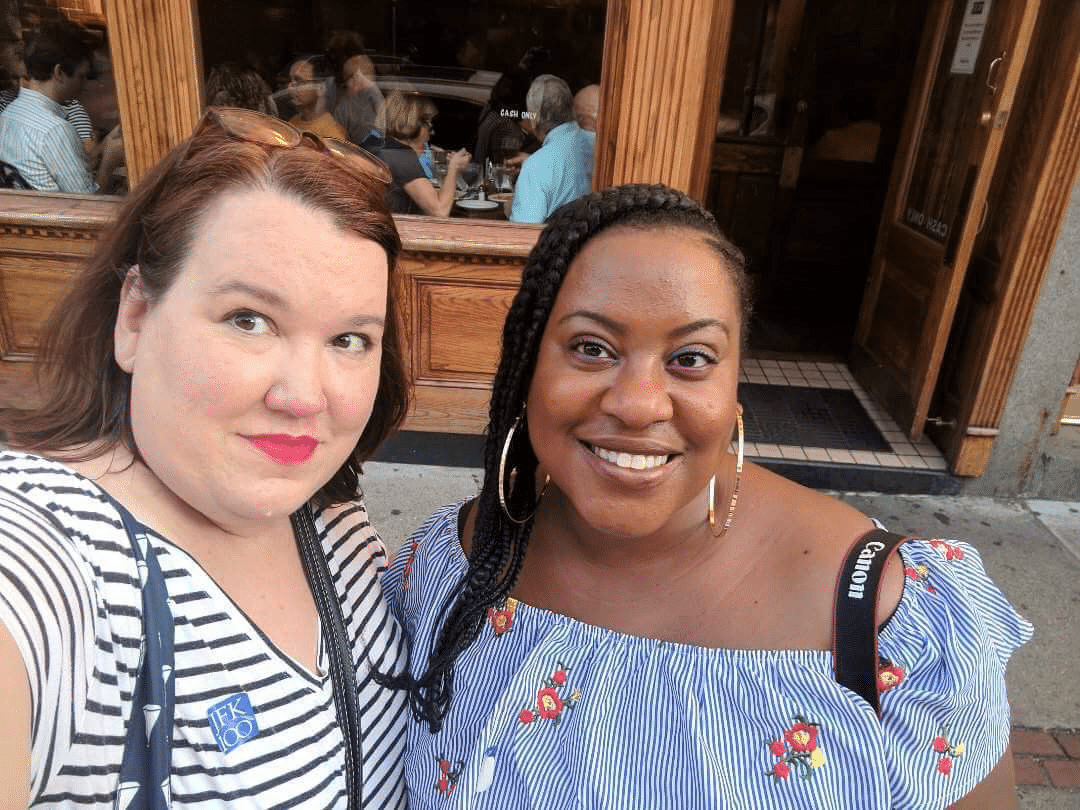 Working vacations are great because they serve as a two-fer. You can get much needed work done in a different setting while exploring a new area or city, or revisiting one that you love.
During our working vacation, Anne and I were able to discuss plans for the upcoming year while sharing ideas on possible partnerships in the future. We were also able to get on the same page while coming up with some plans that will be mutually beneficial for the both of us.
Here's a few tips for getting the most out of your very own working vacation:
Have a gameplan
Before you head out to your working vacation, write down a list of the must-see must-do experiences or points of interest you want to partake in. Also make note of what projects and meetings need to be done during your "adventure" so you can maximize your time. This allows you to hit the ground running and get the most out of your work trip.
Be ready to explore
Make sure to pack weather and location appropriate clothing and shoes. This means you may have to nix the stylish ware for something more comfortable and durable. Learn the lay of the land (public transportation, Uber or Lyft, taxi, or a combination) and work all of these angles to get around.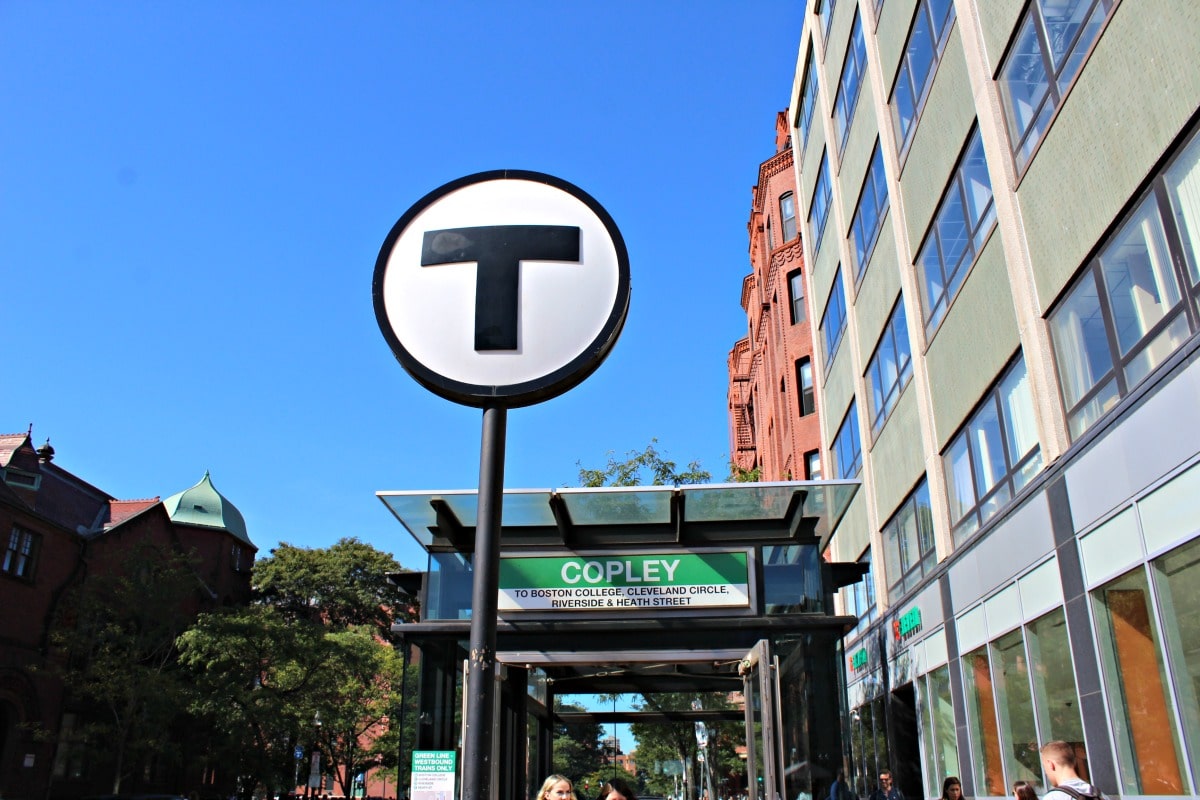 Food Scene
It is important to also know the food scene during your working vacay. Make sure to partake in the goodies that the city you are visiting has to offer, and this includes lunches. During your meetings and work lunches, indulge in the cities delicacies.
While in Boston, we knew we had to make sure to have some New England Clam Chowder. It's a must (and it was so good!).
Take a break and see the city
All work and no play makes—-well, you know the rest. Take breaks in between work and meetings to see the sights. That list of must-see must-do's from earlier? Check them off one by one to celebrate the work you've been doing. You deserve it.
Get to know the hotel
It is important to know the hotel you are staying at and all that it offers. Take the time to indulge in the amenities. Check out the work out facilities or the pool if its available. Do they offer snacks for your mid-day craving? I especially enjoy meeting the hotel staff and chatting it up with them when they can. You can learn a lot about the area and the city in just a few conversations.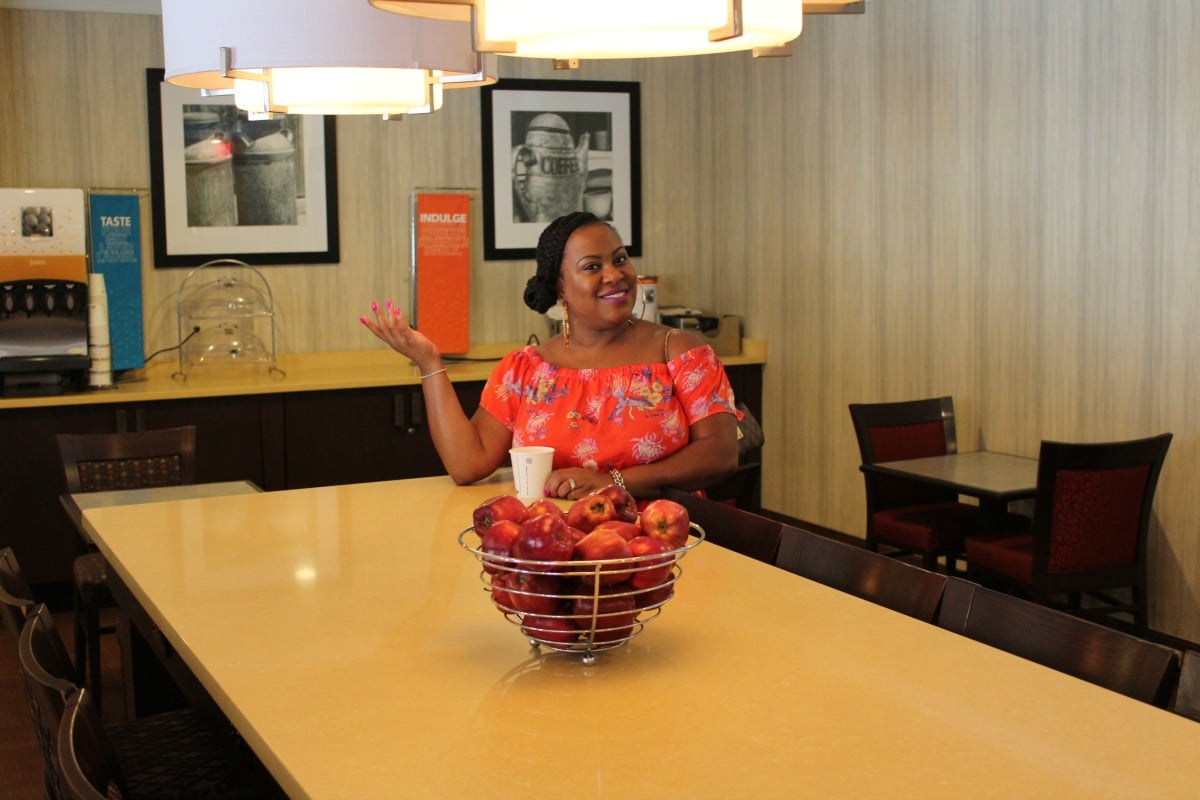 Location, Location
Hampton by Hilton is an ideal location to assist in giving you a platform for excellence. They've got spacious rooms alongside free breakfast, functional lobbies with charging stations and more, business centers, and helpful staff. And did I tell you they have free coffee pretty much all day?
While in the Hampton by Hilton Boston Cambridge location, we were treated like VIPs. Just steps away from The T, Boston's subway and bus system, we were able to get to all of the destinations we wanted with little to no fuss.
Very convenient.
Whether your Real Travel moment is for business, pleasure, or both, make sure to follow my tips and select Hampton by Hilton. With over 2300 hotels worldwide, there is certainly one nearby.
Watch this video of footage from our Boston Working Vacay below. Feed readers and subscribers, click here to see the video:
Visiting Boston: Copely Square, Faneuil Hall, Fenway Park, & Cheers from Danyelle Little on Vimeo.