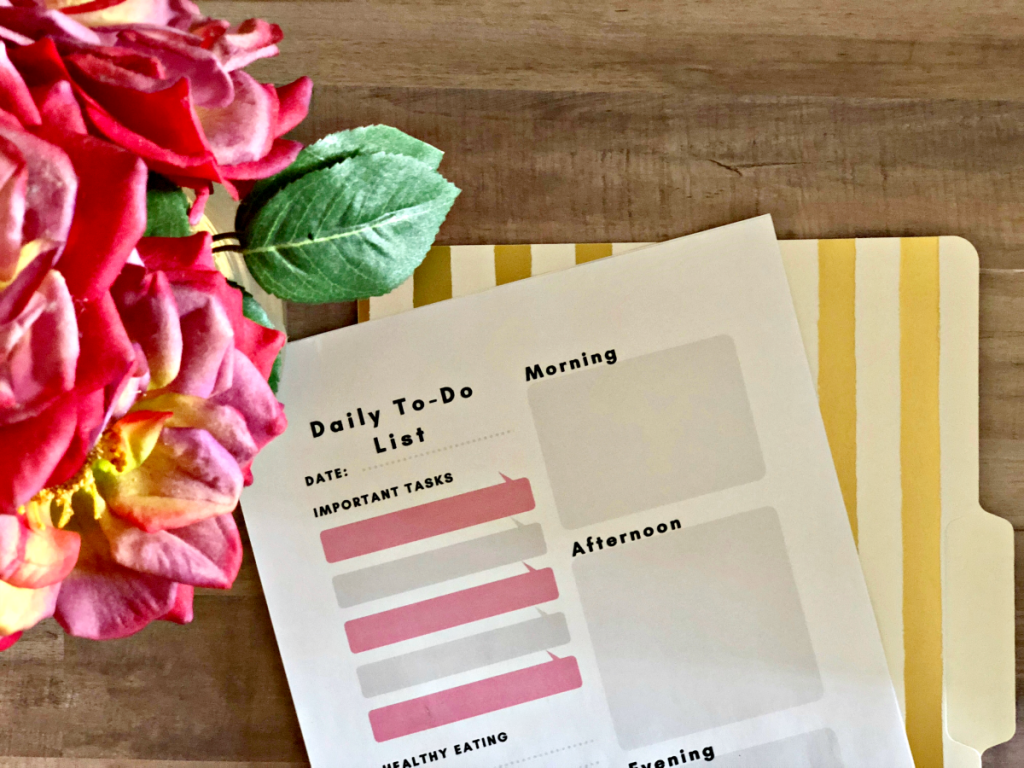 I created this handy Free Daily To Do List printable, sponsored by Boise Paper.
You've got goals!
Not only that, but you have tasks that you have to get done daily. These tasks are super important in order for you to be productive and effective at your career, your home, your life, etc. When we are more organized and plan better, we can get a lot done!
I don't know about you, but I am a visual person. I like seeing things in list form, as it gives me some encouragement to actually get them done. When I am able to check off something on my list, I feel accomplished and ready for my next challenge.
Each day, I have a list of things that I need to get done. I keep both a printed list as well as one on my phone because I like to have it available when I need it. Having an actual printed to-do list makes it easier for me to get the things I need to get done.
This list has worked wonders for me, so I wanted to share it with you in hopes of helping you reach your daily goals. With my Free Daily To Do List Printable, you can write important tasks in one handy spot. It also allows you to break down your duties for the day with morning, afternoon, and evening writing areas.
This Daily To Do List (click HERE) can go from work to home easily.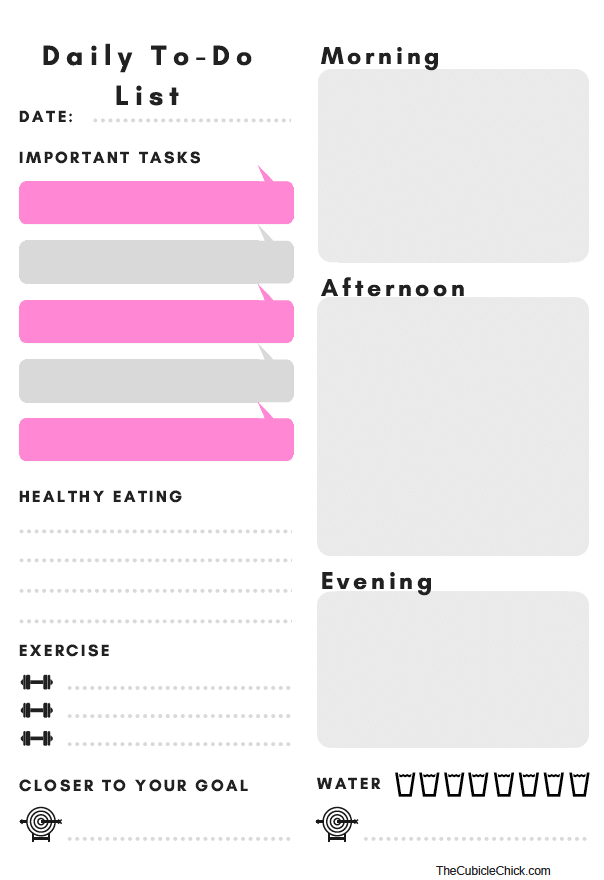 Printed on America's Top Selling Brand, Boise Paper has been my choice of paper to power my home and office for over two years now. Boise® X-9® Multi-Use Copy paper and Boise® ASPEN® Multi-Use Recycled paper are both made in the USA and can handle almost any of your printing tasks. From copies to this Free Daily To Do List, to contracts, two-sided printing, spreadsheets, manuscripts and more, there's no job too big.
Both papers are sturdy and durable, and colors pop off of the page. Forget about smudging and poor quality—Boise Paper is a brand that will make your work stand out. I have even shared my thoughts on Boise® X-9® Multi-Use Copy paper previously on my vlog!
I work with Boise Paper time and time again because its products have all of the qualities you can trust, which add up to why it's America's Top Selling Recycled and Copy paper brand. Whether it's fresh fiber paper like X-9® or recycled content paper like ASPEN®, Boise Paper holds up in any job I put to the test.
With my Free Daily To Do List, you can also keep track of your food to make sure that you are making healthy choices and getting active. It focuses on your overall well-being and can be used for both work, play, and everything in between.
What's more, this list encourages you to drink water and reach your fitness goals!
Pretty cool.
Being able to print out this handy tool improves my life and gives me the visual motivation I need to succeed. It can help you too!
Click HERE to download.
We use Boise Paper here for everything in my business and for my daughter and her schoolwork and projects.
Get more office tips and tools at BePaperSmart.com.
Download my Free Daily To Do List printable and let it help you power through your tasks.