This is a sponsored conversation written by me on behalf of Oral-B and Gillette at Sam's Club. The opinions and text are all mine. 
Deck the halls with—fabulousness, honey! I don't know about you, but the holidays are a time when I like to take it up a notch when it comes to my style. During the holiday season, you can't have too much glitz, glam, and glitter, and with the abundance of soirees and parties, it makes it a perfect time to showcase your style.
Some like to refer to the most wonderful season of all as the holiday hustle, which is pretty much accurate with all of the hustling and bustling that my family partakes in. This doesn't mean that we have to be a Grinch about it either—tis the season for looking our best on the outside and feeling our best on the inside. I am sharing a few of my tried and true tips on how to help your family look their best during the holiday hustle–these are things that we as a family do every year so that we all put our best foot forward.
Start with a routine
Routines are the best way to make preparing for holiday parties and events as stress and worry free as possible. Days prior to an event, I always pick out our clothing so that I have time to have it cleaned or ironed beforehand. Shoes and other accessories are also selected and draped together for no fuss. Showers, grooming and other essentials are handled leading up to our drop dead time of departure—which is usually 30-45 minutes prior to departure time. This allows for any last-minute adjustments, and gives you time for photo opps without the rush. No holiday hustle here!
Showcase personal style
My son is now 24 and my daughter 14, but ever since they were 5 or 6, I let them have a hand in selecting their attire for holiday events. This helps them be a part of the pomp and circumstance, and allows them to show off their fashion sense.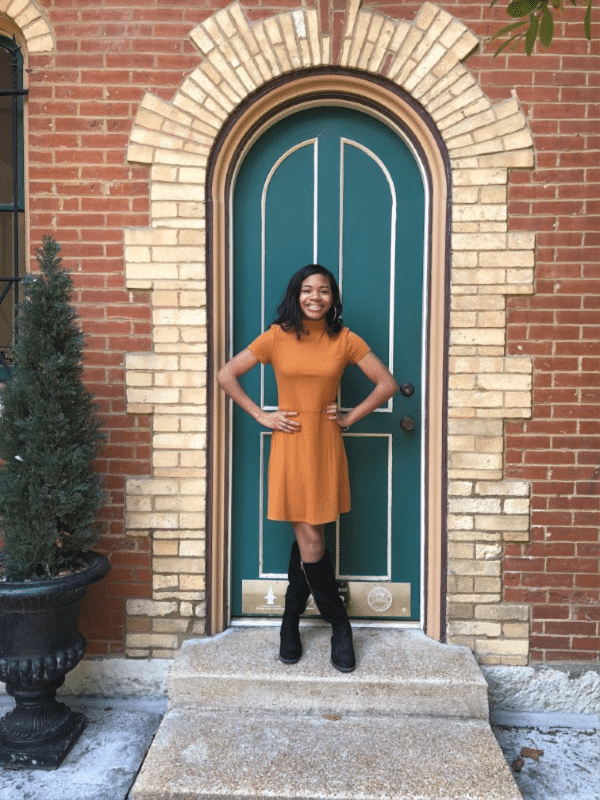 My daughter loves to wear sweater dresses, boots, earring hoops, and bracelets, so these are all style staples that she selects on her own—with my co-sign of course.
When they have a hand in the way they look, kids tend to exude more confidence.
Mark the occasion
Yes, I am a blogger mom, so my brood knows that photos are a part of the holiday hustle process. I like to take photos of the behind the scenes as well as the "finished product"—it helps us mark the occasion and create memories along the way.
Complimentary color palette
The holiday season is a perfect time to break out vibrant and joyful colors like green, red, yellow, and even blue. Jewel tones also look dashing.
We don't get too matchy-matchy, but it's nice to have complimentary colors when attending parties and festive fetes. You and your spouse can color coordinate, and get the kids into the palette as well. Doing so looks great for photos, and when you enter the room, you will look like an awesome combination of hauteness.
Make it easy and affordable
Don't break the bank getting ready. There are tons of products and clothing available at discount stores that looks just as fabulous as the more expensive department stores. Try to save as much as you can, and don't worry about repeating a dress or skirt again—just pair it up with a different top, sweater, or add a blazer or jacket to switch up the look. No breaking the bank there! Both Oral-B and Gillette can assist in making your family look and feel their very best, without the heavy price tag. For a dazzling smile and healthier teeth, you can purchase an Oral-B Pro 6000 electric toothbrush 2-pack with Bluetooth technology for $119.98 at Sam's Club. Originally priced at $149.98, 98 at the club, and $99 EACH at other retailers, you save BIG on a brush that you can connect with your smartphone to give you real-time feedback on your brushing habits. The set includes two handles, three brush heads, two travel cases and two charging stations.
For your hubby, the Gillette Pro-Shield razor set is available exclusively at Sam's Club (both in-club and online), and features a premium black handle and comes with 11 replacement blades. Regularly priced at $42.98, the $5 instant savings  makes it just $37.98! He gets 11 months of Gillette's most advanced razor for under $3.50 per month, and it makes a great gift, too.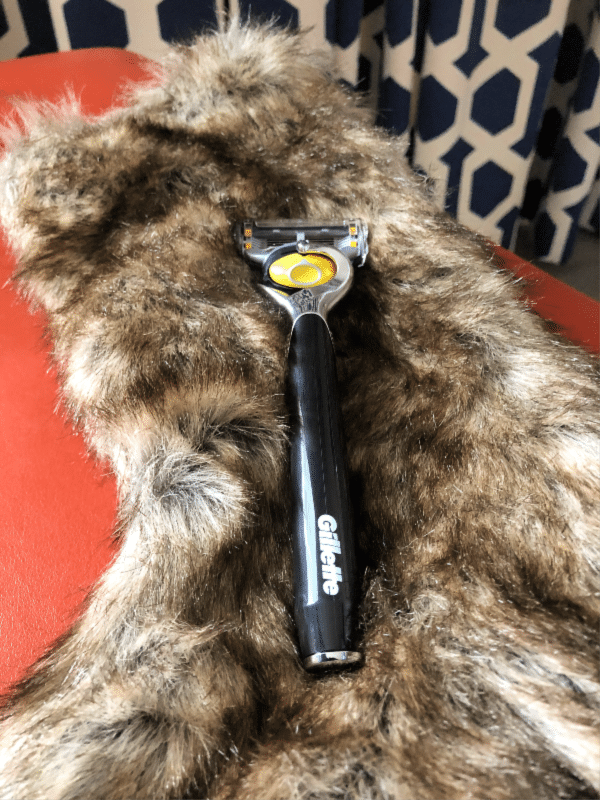 Take advantage of the fabulous discounts on the Oral-B Pro 6000 electric toothbrush and Gillette Pro-Shield at Sam's Club, now through November 25th. Sam's Club members can take advantage of these great savings both in-club and online at samsclub.com. If you aren't a member, you can join online and start taking advantage of savings right away.
The holiday hustle is here, friends. My tips can help you get the most out of it while looking good and feeling great!
What tips do you have for helping your family look their best during the holiday season?