The International Consumer Electronics Show is now officially official.
One of my first appointments was with Polaroid to tour their booth and get up close and personal with the brand and what they are offering this year. If you've previously been to my blog, then you know that Polaroid is one of the brands that I love, and I make it a point to see what they have in store each year during The Big Show.
I enjoy working with Polaroid and using their products because it brings me back to my childhood. I had Polaroid cameras growing up, and now my daughter does as well–so it's like I'm reliving my childhood and she's seeing hers through a different lens.
In this post, I plan on taking you through a visual tour of Polaroid at CES so you, too, can be in the know.
Here's the scoop:
Polaroid Mint Instant Print Digital Camera
This baby may be little, but she packs a punch. Imagine having a digital camera that takes gorgeous photos, and and allows you to print them, right from a handy device that is small enough for your pocket. Imagine that you can also add filters, and little add-ons to make the visuals stand out.
That's just what the Polaroid Mint Instant Print Digital Camera does. It comes in five (5) colors, and retails for only $99.99. I can see both me and my daughter using this during our trips.
Polaroid Mint Pocket Printer
If you use your phone as your camera, you can still print out the pictures with the Polaroid Mint Pocket Printer. Small and compact, you can take it everywhere. It prints in less than 60 seconds, and photos are printed on ZINK Zero Ink Paper that also comes with pull-away sticky backing for creative fun. Get yours HERE for $129.99. It's compatible with iOS and Android devices.
Polaroid Originals
If you still have that old school feeling, you can experience taking photos like how we did back in the day with Polaroid Originals. Enjoy a bigger body style and "shake it like a Polaroid picture" sized prints with the original or new design and colorful twist. Learn more HERE.
Share Your Moments
Why Polaroid in highly digital world of phones and tablets that can snap a photo and be shared online in an instant? Having actual photos that you can touch still matter. Being able to take a photo and hand it to your loved one for memories still matters. A printed photo can share much more than it can on a phone or device. I love being able to print photos that I want to keep around on-demand.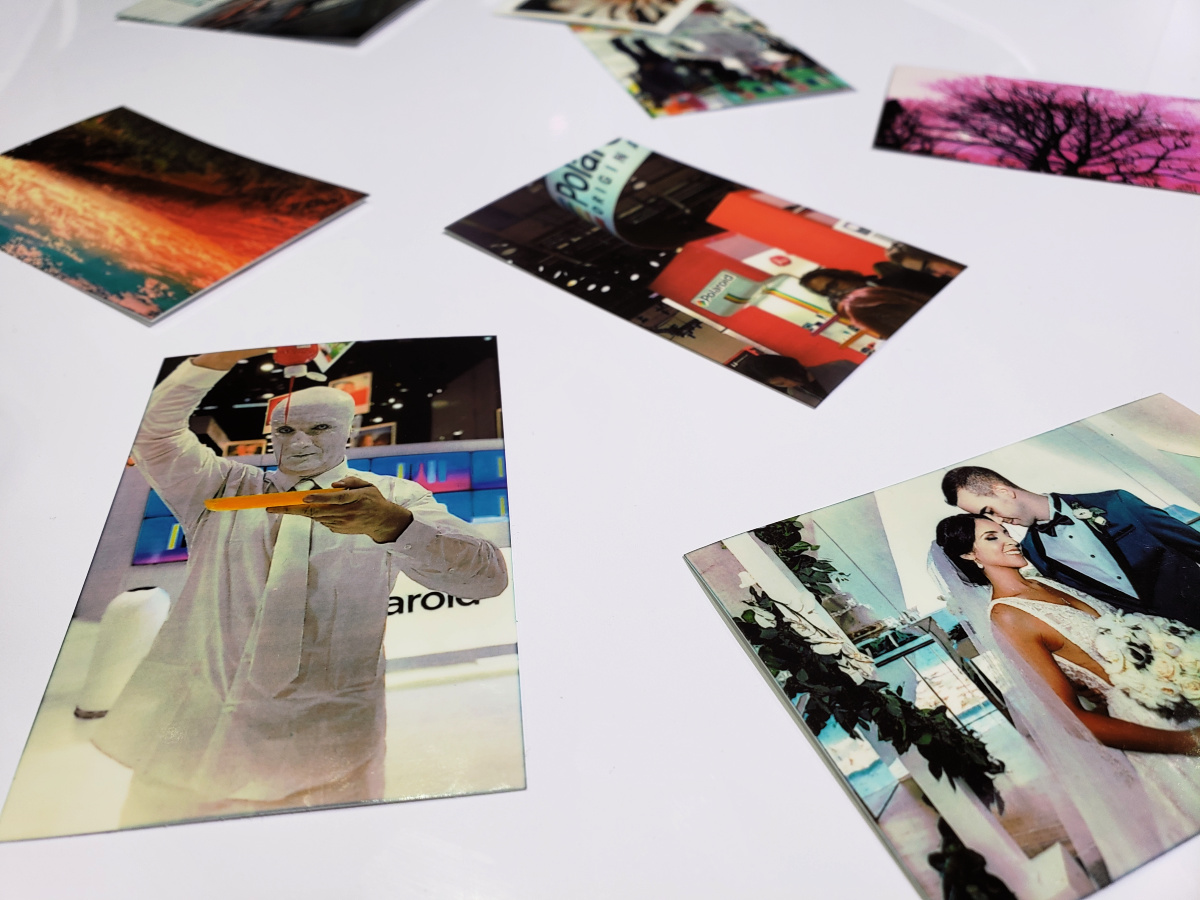 I always have plenty of fun when I visit Polaroid at CES, and I can't wait to see what they come up with next. For more Polaroid fun, visit their website HERE.