Prince is my favorite artist of all time. My father (God bless his soul) introduced me to his music in 1982, around the time of his album, 1999. It was something about the music and its stirring percussion and cymbals, energetic melodies, and whimsical feel that got me hooked.
Of course at the age of 7 when I first became a fan of Prince's music, I could hardly understand the messages, sometimes deep, sometimes prophetic, sometimes biblical, and sometimes sexual in nature. My dad never bothered to break down any of the symbolism to me, but he did encourage my fandom by buying me all of the Prince albums I wanted.
30-some-odd years later, the music is still the soundtrack of my existence, and I listen to him now just as I did when many of the songs on this list were introduced.
Prince songs have a way to make you happy while inspiring you to be creative, energetic, and free. I'm sharing a list of 7 Prince Songs to Help You Start Your Day Off Right.
The Most Beautiful Girl in the World
Released in 1994 during his Artist Formerly Known As Prince days, it was a hit that put him back on the map as a prolific melody maker and songwriter. This song has a mellow feel, but makes you feel warm and fuzzy all over. When listening to it, you truly feel like The Most Beautiful Girl in the World.
Pop this baby on while preparing for your day, and you'll be forced to smile and sing along.
Let's Go Crazy
This song was created to be played at peak volume, so put it on while in the shower and rock out. As the opening track of his Purple Rain opus, it cannot be denied. It also serves as a passionate rallying cry to enjoy your time on earth while you are here.
Oh no, let's go!
1999
When it comes to Prince songs, 1999 is the holy grail. With its heavy synth vibe and forecast of the end of the world, if 1999 doesn't get you pumped up for your day, what can?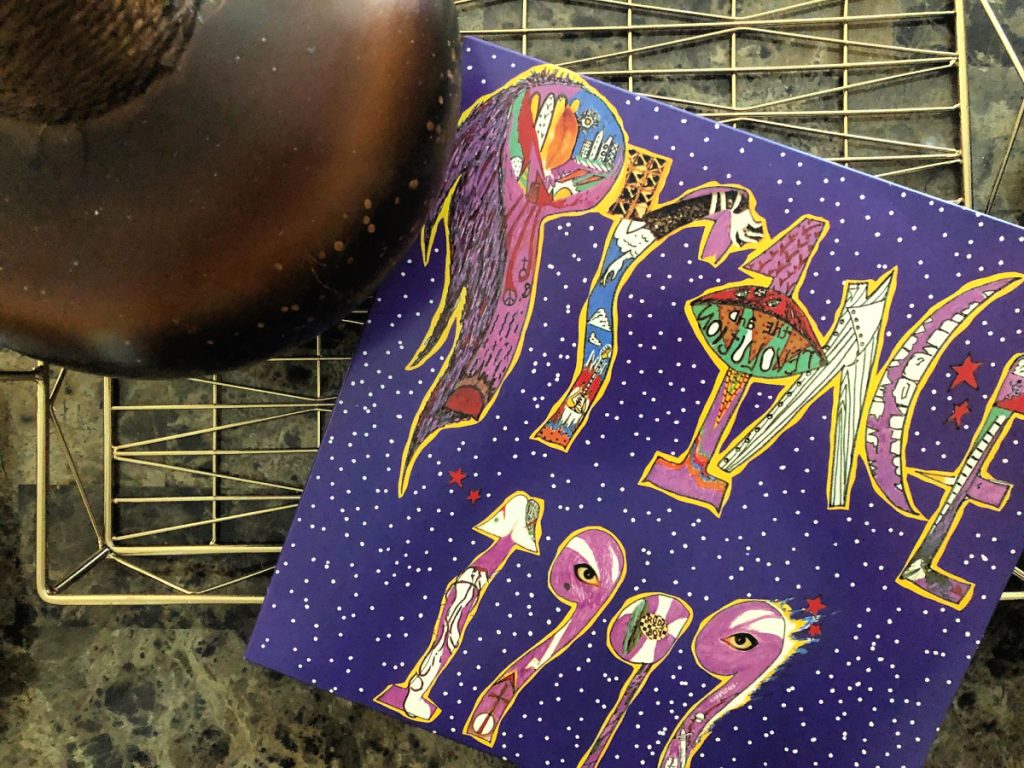 DMSR
Before heading to your 9 to 5 or getting ready to clock-in to your day as an entrepreneur or small business owner, a jam like this can do your body good. DSMR (aka Dance Music Sex Romance) is a slick song that encourages you to do just that. Starting your day with this song will keep you in party mode all day long.
Bat Dance
Bat Dance is a suite of songs meshed together to create one helluva party tune. Released as the first single to the 1989 Batman soundtrack, it is a "two-faced" view of good versus evil, hero versus foe. No morning is safe without it.
Kiss
I debated whether to put this song on the list, as it isn't even in my top favorite Prince songs, but it was and is a timeless track that is so funky, it cannot and will not be denied.
This is the kind of song that you dance to as you get ready, singing an occasional lyric into a hairbrush as you prepare to live your best life.
Raspberry Beret
Raspberry Beret is in my top 5 of my favorite Prince songs of all time, and rounds out my list as a song to start your day with because it's so perfect. Every chord, every note is quintessential Prince, and can have you beginning your day in a royal way.
Make sure to listen to the full, long version of the song for maximum effect.
Prince may no longer be with us, but his music and art live forever. This list is sure to get you poised for a day of success—pump up your speakers, and let Prince do the rest.
What are your favorite Prince songs?