This post is sponsored by Google as a member of the Mom It Forward Influencer Network.
I've been through the teen years as a parent once before, but with 10 years between my son and daughter, I am now faced with issues and trends that I didn't have the first go 'round. Times have certainly changed, and she and I both live a digital lifestyle, and we have had our share of trying to make it all work. I want her to be able to be online in a safer environment, and I don't want to be worried about what she is seeing online or on her devices. Enter Google Family Link.
Family Link from Google (click HERE) helps me create digital ground rules for a healthier online experience, which assists us both. With it, I can view her activity, manage the apps she's using (and block ones that I don't want her to use), and we can also get suggestions for  sites that are teacher-recommended.
Screen Limits
I can also set screen time limits and lock her devices during homework time or if she's in a No Phone Zone. We have several areas in my home that are to be used gadget-free, including the dinner table and the living room. I also limit her use by locking her phone after her bedtime to ensure she is getting the appropriate rest she needs for school.
Set Boundaries
We both regularly sit down to discuss her digital usage as it is my priority that we both set healthy digital boundaries that she not only follows, but understands. Family Link from Google makes it a little easier to have these conversations, and also gives both of us a sense of security.
I can block in-app purchases as well as monitor what apps she can download—boundaries indeed.
Locator
Family Link from Google also came in handy recently. She had an orchestra rehearsal at a new facility and she was supposed to text me the directions so I could pick her up after practice. Her phone died before she was able to send me the address and directions, but I was able to still get to her because Family Link from Google helps you to locate your child or teen wherever they are.
As you can see, I am a real life fan, and I recommend all working moms with kids that have access to internet and digital platforms and apps to download and use Family Link from Google. Learn more about this wonderful tool HERE.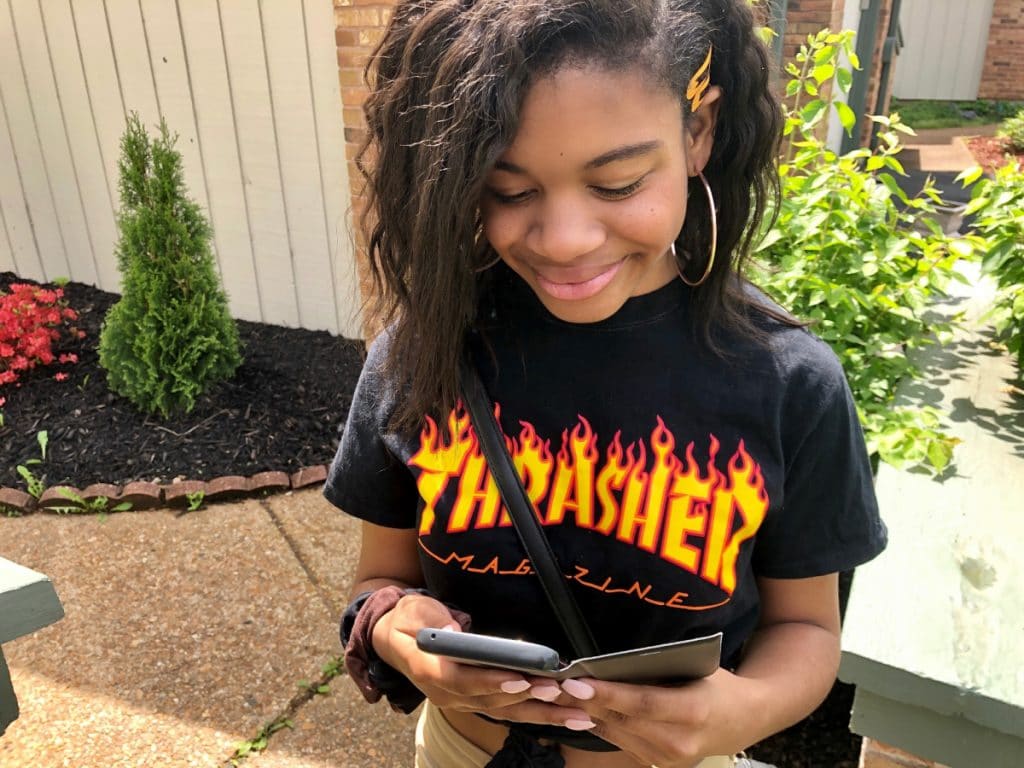 As working moms, it is important that we are able to stay connected to our kids, while guiding them to be smarter and safer online. I am grateful for Family Link from Google, and it has become a positive tool that we use regularly.
What do you think about Family Link from Google?