I remember exactly when my love affair with classic movies began. It was the 1993 and I was pregnant with my son, and stuck in the house most of the time while my mate was at work since we only had one car. Talk shows were the rage at the time and I was becoming overwhelmed with the likes of Jenny Jones, Sally Jesse Raphael, and even Oprah. Surfing through the channels desperate for something different, I found an interesting movie on Turner Classic Movies starring Natalie Wood and Warren Beatty.
The film was 1961's Splendor in the Grass and was directed by Elia Kazan, and I couldn't take my eyes off of it. I was transfixed and drawn into the story of a young girl who is unable to give in to her sexual desires and finds herself in a depressed stupor. It became one of my favorites, and therefore began my affinity for classic cinema.
After that, I couldn't get enough of Gone With the Wind or Cat on a Hot Tin Roof or Peyton Place. As I grew older, however, I wanted to explore classic films that starred people who looked like me. I began seeking out movies like Carmen Jones, A Raisin in the Sun, and Cabin in the Sky. I would research these films, wanting to know everything about them from who directed them to who wrote the script, to how it got green-lit.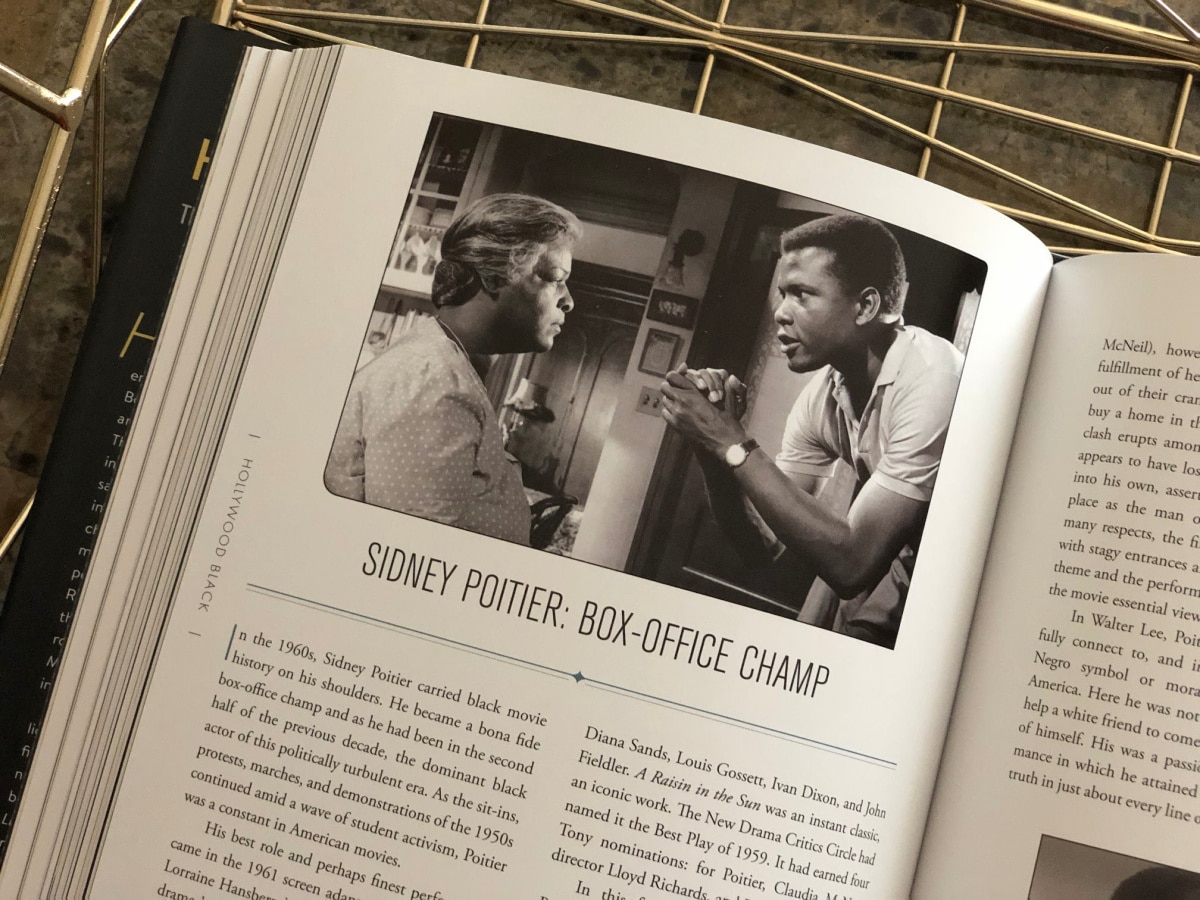 I turned into a classic movie aficionado, whose purpose was to watch as many classics as I could.
I was fortunate during my teen years to come up in a time where Boyz In the Hood, New Jack City, Mo Betta Blues, Malcolm X, and Just Another Girl on the I.R.T were on main screens at theaters worldwide. I had the luxury of seeing films for us by us as Spike Lee, The Hudlin Brothers, and John Singleton were showcasing their talents amongst themes that were prevalent to us and to our struggles.
In my growing filmography, I was beginning to merge the classic films with contemporary works of art. It didn't matter how old or how new a motion picture was—if it was a good film, then I wanted to experience it for myself.
Hollywood Black by Donald Bogle is presented by TCM and tells the story in fantastic fashion of how African Americans were portrayed in film, and their struggle to be seen and heard. From the silent film era to Stepin Fetchit to Stormy Weather, to Blacksploitation, to urban cinema and what we have now, Bogle's work covers it. His masterpiece is a full, well-gathered and researched look at how far we've come and how far we need to go movie-wise in coffee table book form.
It features profiles of Hattie McDaniel, Dorothy Dandridge, Sidney Poitier, and more. You'll learn how some of your favorite films were brought to life, and why many black stars had to fight being typecast in mammy-type servant roles to what we see today.
One of the main reasons why I bought the book was because I saw on TCM that John Singleton wrote the foreword for it—I saw this right after he died due to complications of a stroke, and the book was released a day after his funeral.
I had to pour some out for John by buying this book.
If you are a fan of cinema, classic movies, and films that feature people of color, Hollywood Black is a book you need to add to your collection.
To get more information about Hollywood Black by Donald Bogle, or to purchase your copy, click HERE.