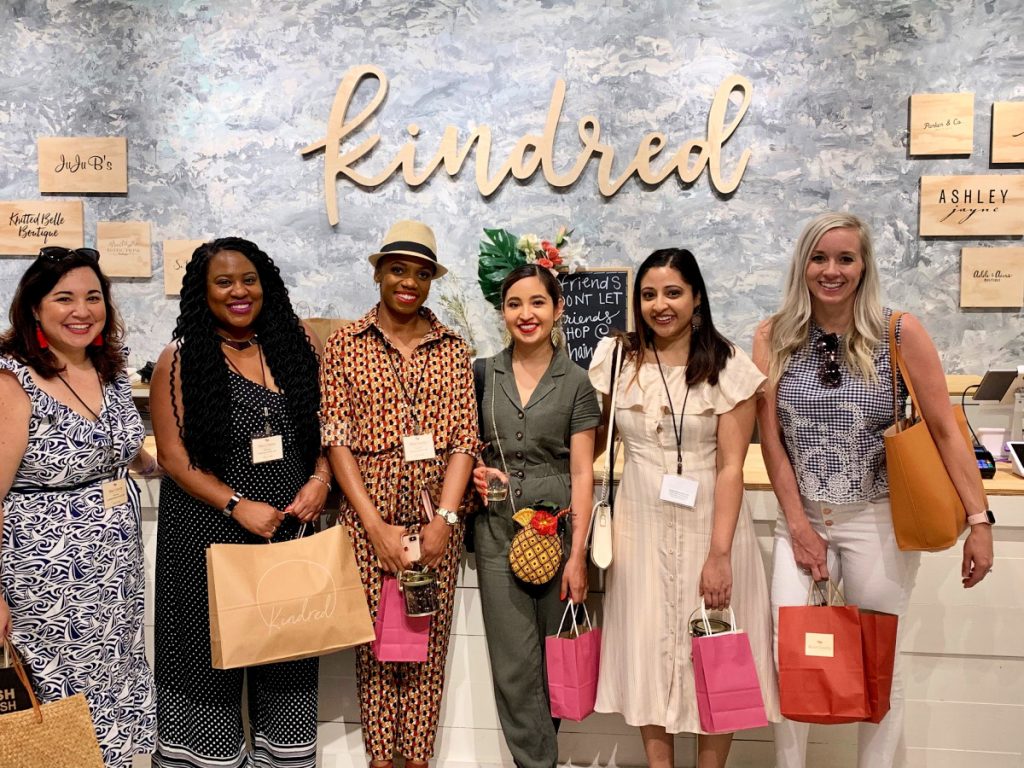 Shopping is indeed a sport, and this working mama indulges every chance she gets. So when I was invited to check out the wonderful spring preview at West County Center, a place I frequent a lot, I sent in my RSVP with the quickness.
West County Center is the closest mall to me, and is where I go for pretty much everything clothes wise outside of shopping online. And since I also have a 15 year-old who likes to shop as much as I do, I didn't want to miss an opportunity to see what they have to offer.
Here's a abbreviated look at our shopping tour:
Colette
The first store we spent time in was Colette, a small boutique that has a sister store in Chicago. When you think malls, you usually think chainstores and cookie cutter offerings. Colette is special because it offers items that are inexpensive, and has their eye on exclusive goods.
It's a cute shop, and I can't wait to spend more time in there with my daughter, who I know will love it.
Lush
Next, we visited Lush, a brand you know I love if you are familiar with me and my blog. We got to see some of the new naked products that they have available, as well as demos of some of the shampoos and skincare items.
I love me some Lush.
Lolli and Pops
Lolli and Pops was our next stop, and we had fun perusing this fun candy store which is a throwback to the old fashioned candy shoppes of old.
So sweet!
Kindred
We also got familiar with Kindred, another clothing staple that has fabulous apparel for the fierce girl on the move.
They seem to carry smaller boutique sizes, so I don't know if I will be doing a lot of shopping there for me. but I think my daughter will be seeing a lot of Kindred in the future.
H&M
We also got a look at the new revamped H&M St. Louis flagship, which underwent a complete remodel with an addition of a second floor. It now looks like an H&M you would see in New York City or on the Mag Mile in Chicago.
Bravo
Lastly, we noshed on edibles from Bravo, another Italian favorite of mine. An after a long day of shopping, we needed to refuel.
Thank you West County Center for the experience. It was great getting to know more about the stores that I don't usually visit, and hang out with some of my favorite blogging peeps.
Visit West County Center website for more information on stores and events.