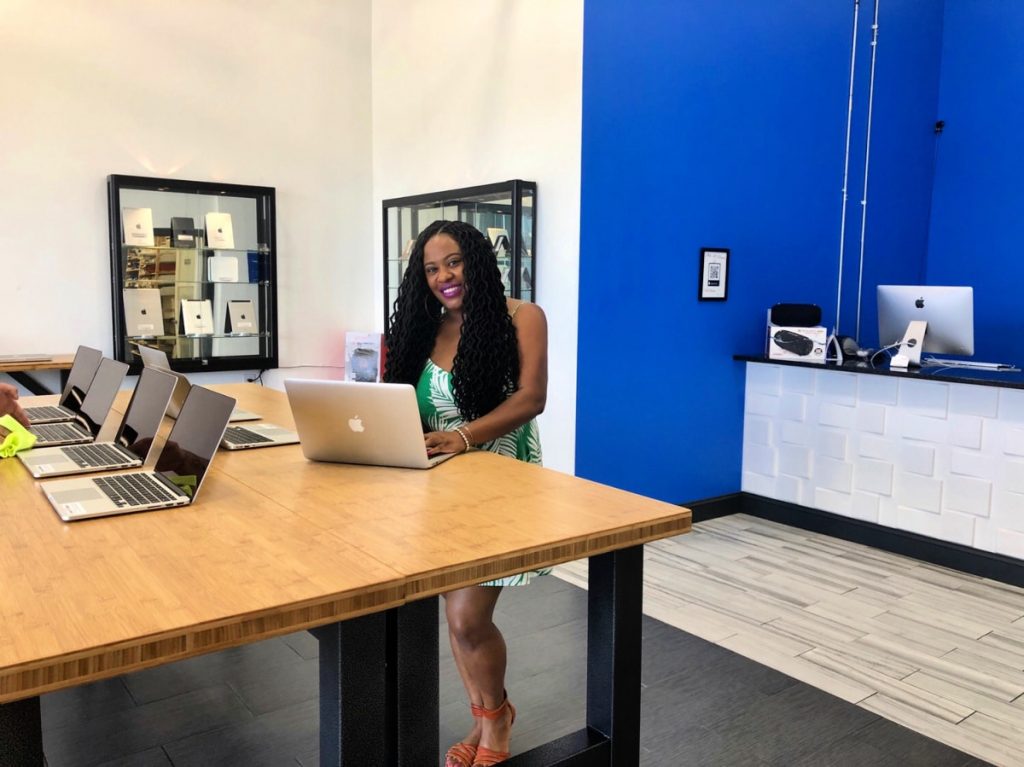 Thank you iTechShark St. Louis for sponsoring this post. 
It is no secret that I am an Apple Fan Girl. Ever since coming over to the other side in 2012 with the purchase of my first iPhone, it's been a love affair. Since that time, I've upgraded my phone every time (yes, I'm THAT girl), and I've also up-leveled my laptop situation many times as well. I never had a problem upgrading because the money I spent on a new device, I usually made back by selling my old device.
I never knew, however, that I could've been doing that through iTechShark as well as extending the life of devices I already had by simply getting them fixed and.or repaired there.
So check this out: I've been sitting on a MacBook Air (2013) and a MacBook Pro (2015) for several months. The MacBook Pro was my daughter's old machine, and it stopped holding a charge. For her 15th birthday, we gifted her a new MacBook Pro, and the old one was taking up space in my office, next to my old MacBook Air, whose screen got messed up after I loaned it to someone who checked it in their luggage on a trip.
Womp, womp.
Dawson (read HERE about him) was in dire need of a new MacBook situation because his was not good. After almost nine years, his Pro was on its last leg. I figured that I could get the two machines I had fixed and it would be enough to hold him over until he got a new one of his own.
This is where iTechShark came in. I looked them up online and saw that they repaired Apple devices. I took them both in and they were able to fix them.
And by fixing them, I mean they are almost like new.
They not only got them back in pristine working order, but they installed the new iOS system on it and restored factory settings so it's like new new. For just a fraction of the cost of replacing them with new MacBooks, we are good!
Here are 3 ways iTechShark can help you:
Online Appointments & Drop In Service
Are you having an issue with your iPhone, MacBook, iMac, iPad, or other Apple device? You can make an online appointment HERE or simply come in to one of their St. Louis area locations and drop off your gadget. Easy, breezy.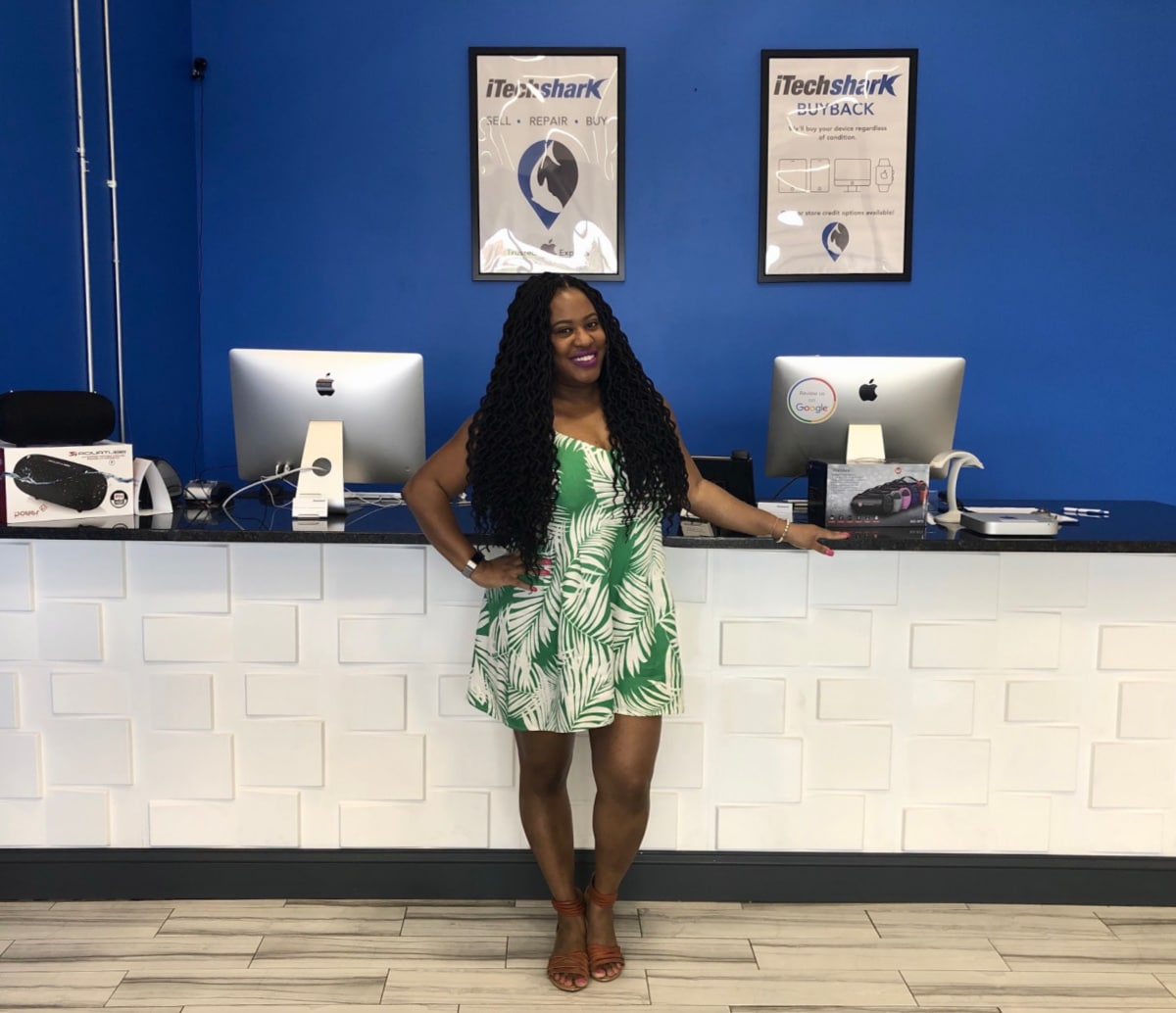 Computer, Cell Phone, Tablet and Apple Watch Repair Services
Is your device no longer covered by Apple Care? iTechShark can get you going and fixed up lovely and quickly.
Buy-back, Certified Pre-owned, and Certified Refurbished Sales
ITechShark not only fixes Apple items, but they also buy them back and offer refurbished devices in store. When I visited, they had plenty of MacBooks in-store, and they were very affordable. This is a great alternative to buying a brand new device and can save you quite a bit!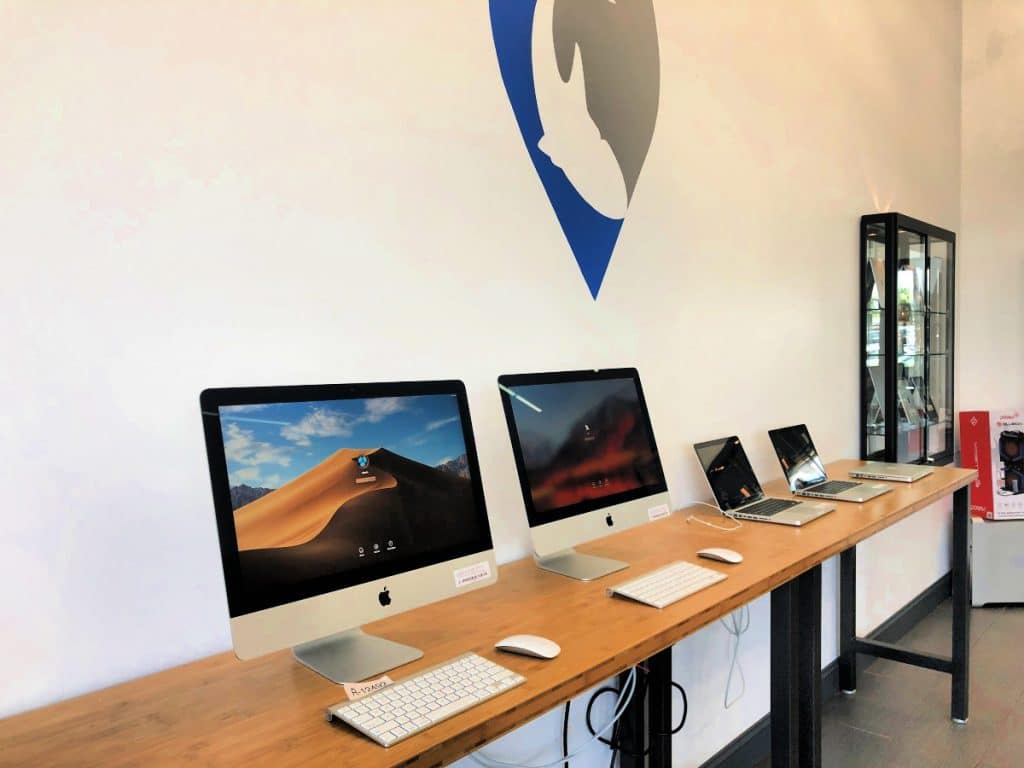 Now that I know about iTechShark, I plan to make them the first place I go when I am in the market for another Macbook or iMac. No need to spend more money than I have to!
Make sure to visit iTechShark for all of your Apple needs—and stay tuned, because I will be hosting an event at iTechShark in October. I can't wait!
Click HERE to enter your email to receive a 10% discount code for your next repair and or purchase!
About iTechShark
At iTechshark, Shop Smart, Repair Smart, Sell Smart is more than a motto. It's our mission statement. Locally owned and operated, we have a strong commitment to our community to be the best one-stop shop for all of your gadgets Apple and tech repair, sales, and support needs. While we primarily service Apple products, our expertise expands to other computer, phone or tablet. When you're thinking of buying, selling, or repairing your gadgets you'll find that iTechshark is your trusted tech specialist.