Disclaimer: Some of the items listed in TheCubicleChick.com's Holiday Gift Guide for Working Moms was sent by the brand or company for promotional consideration, or as paid content. 
Deck the halls with boughs of holly—and gifts for the working mama!
You work so hard all year long, so it's only right that Santa Baby brings you some special gifts just for you. I've done all of the work for you, and I have selected some wonderfully fabulous gift ideas that you are going to love.
Without further adieu, here's my Holiday Gift Guide for Working Moms:
Tom Ford Anoushka Sunglasses
Stylish working moms will love this pair of oversized sunglasses from Tom Ford, fit for a day in the office, or a day at play. You can wear them dressed up with a power suit or down with a pair of jeans and a blazer, and they go with just about anything.
Get a pair of Tom Ford Anoushka Sunglasses at Smart Buy Glasses.
Aurate Circle Necklace
If your goal is to look great at work while accessorizing with statement pieces that are beautiful yet subdued and classic, I've for the perfect necklace for you.  I was recently gifted this Aurate Circle Necklace, and it has become one of my favorite pieces to wear in the office.
Made with yellow gold, I like to pair it with a blouse or shirt. It can also be worn on the weekends for effortless style.
ALDI Wine Advent Calendar
Nothing says a perfect gift like one that includes wine.  This festive collection of 24 mini bottles of wine will probably be your favorite selection on my list. ALDI's Wine Advent Calendar gives you 24 days worth of surprises and 24 days of goodness. Available Wednesday, November 6th at ALDI locations that sell alcohol. Make sure to get yours. Like previous years, they will sell out.
VIVA Minima Winter Tea Mug
If you are a working mom who enjoys tea, then this is the gift for you. Enjoy your tea in style with the VIVA Minima Winter Tea Mug that is ceramic and comes with removable infuser. This mug is the ultimate because it allows you to steep tea leaves while on the go—in your office, in the car, wherever you are. You can now get a true tea experience no matter where you are.
The design is equally effective and as it comes with a cover to help protect it from spills. For the tea lover in you, this is a perfect gift.
Click HERE for more info.
Soothe Calm. Cleanse. Cure. Holiday Gift Set
Working mamas need relaxation, and this gift idea is just what you will need to relax, relate, and release. Soothe is a brand that I have used in the past—they offer on-demand massages by highly rated massage therapists who will come to your home or work. Their Soothe Holiday Gift Set complete with a massage card and bath salts is the ultimate self-care gift.
The massage cards are available in $150, $180, $200, or $230 gift card denominations and can be applied to booking any type of Soothe massage in the US. Designed to extend the healing and restorative effects of massage for mind and body, Sootherapy Healing Bath Salts contain fragrant coconut milk, accented by lemongrass and ginger to nourish the skin, and Moloka'i sea salt to detoxify and ease sore muscles.
Get yours HERE.
THE MEASURE OF OUR LIVES: A Gathering of Wisdom by Toni Morrison
I am still mourning the loss of Toni Morrison, but her words and work will live forever. A collection of her quotes will be available in book from from Knopf publishers and is the perfect inspirational trinket for moms.
Available in December.
Polaroid Mint Pocket Photo Printer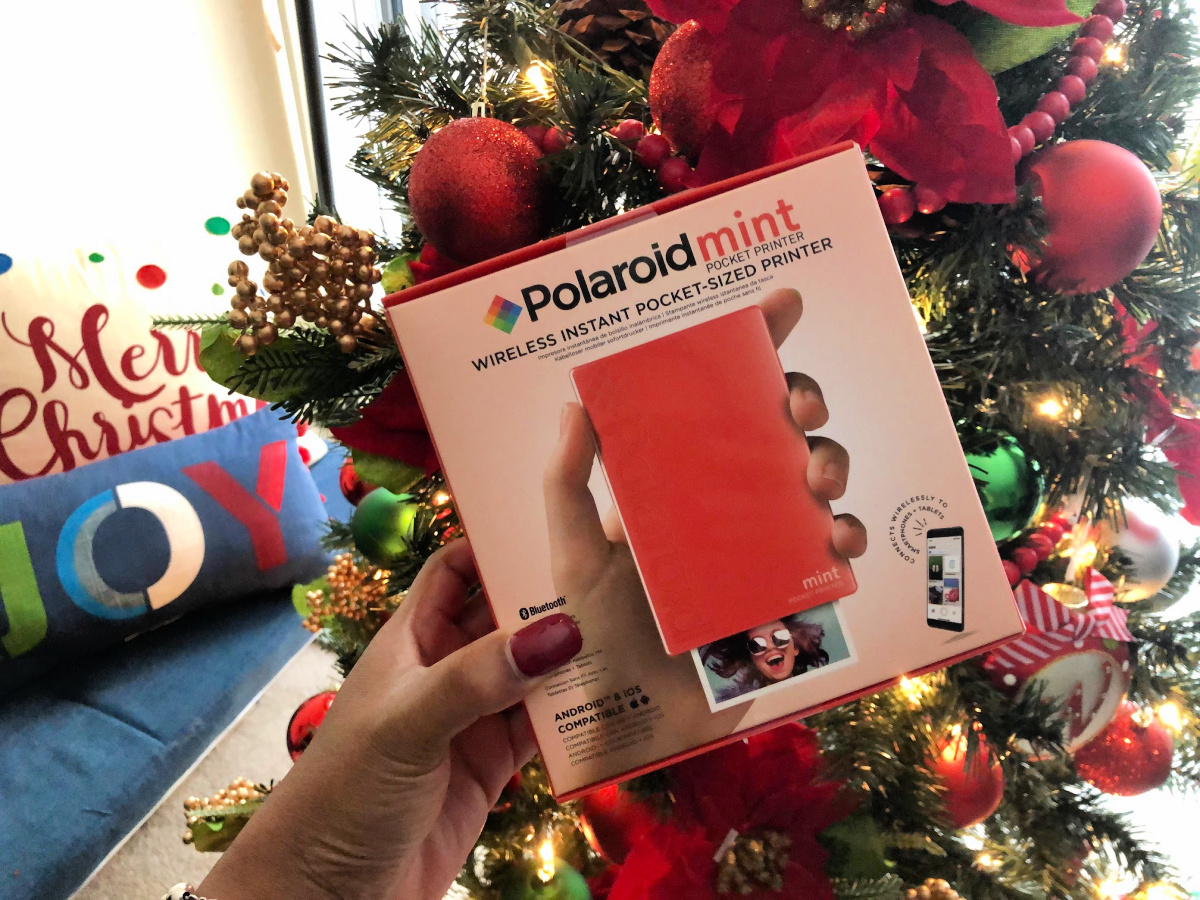 It's no secret that I am a fan of Polaroid and their Mint Mini Pocket Photo Printer. Are you tired of taking pictures of your family on your phone and not having a physical copy to have for your desk or to send to relatives? With the Mint Mini, you can print on the go and make the memories last forever.
Madewell Medium Leather Transport Tote
If you are looking for a functional, stylish, and versatile tote bag to travel with to and from the office or take on the road, this tote is for you. Made with real leather, it also comes with a strap that turns it into a crossbody effortlessly.
Available at Nordstrom, click HERE for more details.
I hope you find a few of the items on my Holiday Gift Guide for Working Moms useful, and that Santa leaves you something from my list under your tree whether you were naughty or nice!