Thank you Downtown STL, Inc. for hosting our Downtown St. Louis adventure and providing us with complimentary experiences. All thoughts and opinions are my own.
What happens when you are given the opportunity to become a tourist in your own city for the weekend? Epicness!
That is just what happened when Downtown STL offered to host me and my beau for a weekend getting acquainted with the winter wonderful happenings in the downtown area. As a St. Louis area resident living in the burbs, I don't make it to the center of the city that often. I was excited to get reacquainted with that part of St. Louis, while showing my boyfriend who is from another city why Downtown STL is a great winter staycation option for couples.
They planned a wonderful night of magic and wintertime fun for the both of to enjoy, and I wanted to share the experience with him while getting in some much needed couple time. Work takes precedence all week, but we were able to put that aside temporarily this weekend.
Here's a few of our favorite things about our Wintertime Staycation:
Great accommodations and elegant style
Downtown St. Louis has many gorgeous hotels and lodging options to choose from. We were invited to stay at Hotel Saint Louis located right near the center of everything, and it was a wonderful way to staycay.
We were given the opulent Penthouse suite which encompassed the whole 15th floor. This "apartment" has three bedrooms, three bathrooms, dining room, living room complete with a pool table, and a balcony that overlooks downtown.
Hotel Saint Louis is an extremely classy hotel with every amenity you can think of, and a friendly and attentive staff that will tend to your every need.
I recommend this property to anyone–whether they are local or coming in town for business or pleasure. We had an epic time and we can't wait to go back.
You can check out a video tour of our Hotel Saint Louis penthouse below:
Feed readers/subscribers, click
HERE!
Food, glorious food
Another thing Downtown STL has a bevy of is restaurants. Any type of cuisine you can think of is available, and there are some very nice gems that we often take for granted as locals.
Bailey's Range is a yummy and hip restaurant in the heart of downtown with specialty burgers and shakes on the menu. With so many options to choose from, you won't be bored.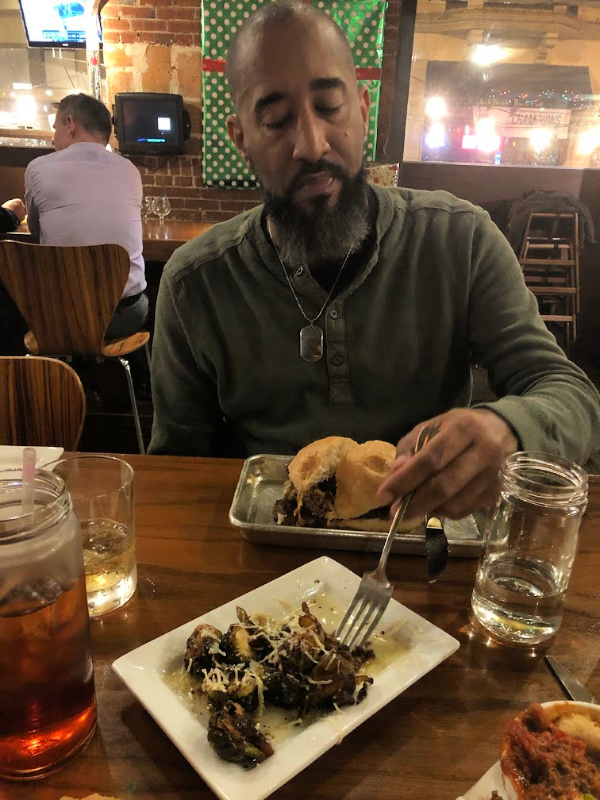 We enjoyed our date night and noshed on burgers, chili, nachos, ad brussels sprouts, which were air fried. If you are in St. Louis, reasonably priced Bailey's Range needs to be on your agenda.
The next day, we visited Gringo, a fairly new Mexican eatery with vibrant colors and laid back atmosphere. Let me mention that they also had the best nachos I've ever had in my life! Gringo is located next to the National Blues Museum, and is a treat for everyone.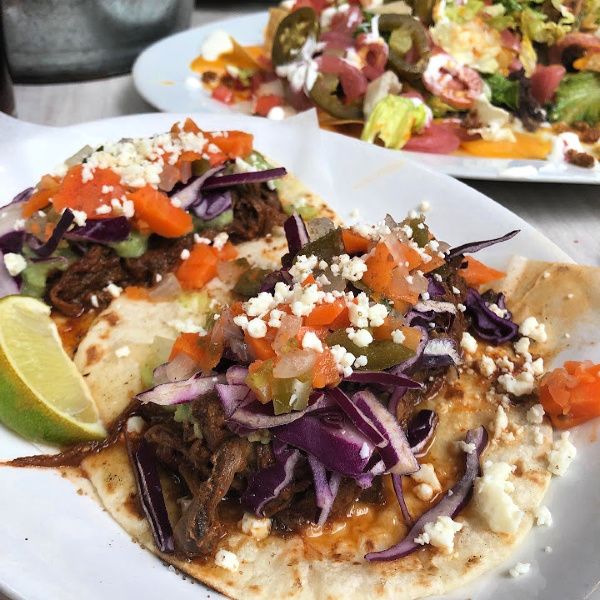 Winterfest is the best
Currently in Kiener Plaza, a full-blown Winterfest is underway with a skating rink, heated igloos, and lights on lights on lights. We weren't able to stay long at Winterfest, but for a wintertime trek to St. Louis, it has to be on your list.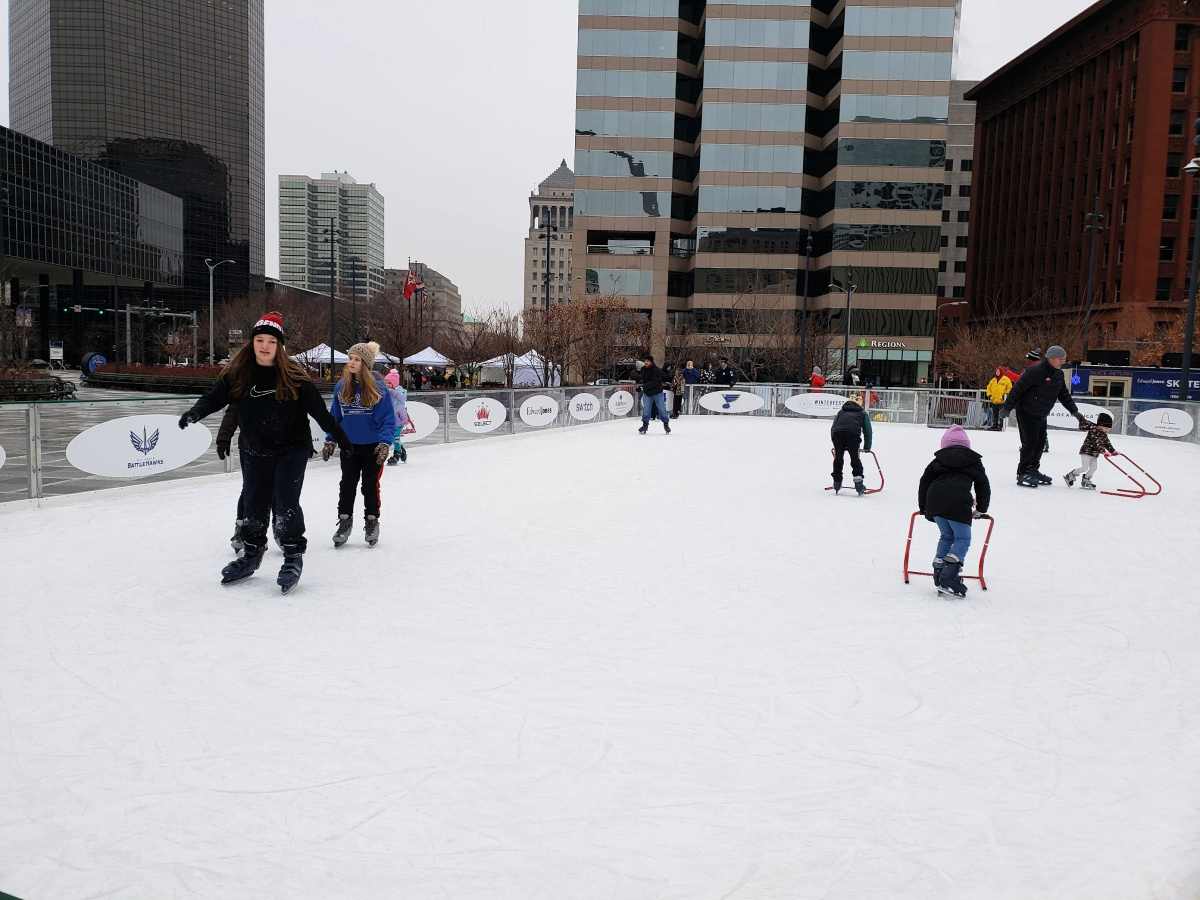 Selfies, too
Another fun and delightful activity for you to partake in during a Downtown STL winter staycation is a visit to The Selfie Room. Located on Washington Avenue, it's a series of themed rooms in which you can get your photos on. They even have lighting kits and tripods for you to use to get the perfect shot.
Will and I had fun taking our holiday photos there and it is for sure a great date option.
All of the lights and sights
The newest landmark to hit the St. Louis downtown area is the St. Louis Wheel, a bright, climate-controlled observation wheel that allows you to see the city from the highest of heights. For a staycation in the hear t of downtown, the St. Louis Wheel is a must. It's become iconic!
(photo courtesy of Explore St. Louis)
Other notables during our wintertime date-night was a stopover at The Thaxton Speakeasy, a throwback to a prohibition type of entertainment with a secret code you need to enter.
Don't sleep on Downtown STL when it comes to becoming a tourist once again in your own city. With so many options to choose from and so much to do, I can guarantee you that you or your mate won't be bored—I promise.
What do you think of our Downtown STL wintertime staycation? If you are looking for even more things to do in the downtown area, click HERE.