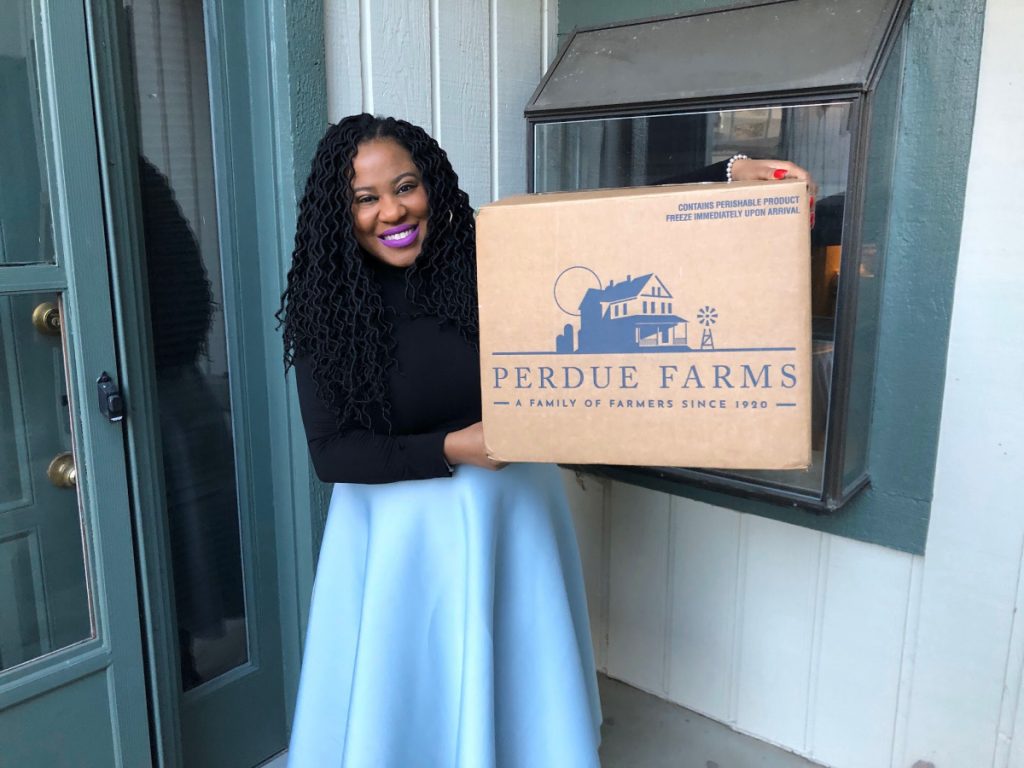 Thank you Perdue Farms for sponsoring this post. This article contains affiliate links.
Busy moms and dads, you know I always have your back when it comes to sharing tips and best practices on how to work smarter, not harder. If there is something that can help save you time so you can spend more of it with your family, then I am all on it. I've found something that can help you save both time and money, and provides healthier options as well.
Last month, I learned about Perdue Farms Direct to Consumer bundle boxes that ships their food directly to your door. Many of these bundles are 10% off of the price of what you would pay if you bought each of the items individually, and they are packed in sustainable packing and responsibly packaged in dry ice.
I received a Perdue Farms Organic Bundle (Medium) box and could not wait to open it. Filled with USDA Organic chicken products, it offers a bevy of menu options. Here's what was inside:
Perdue Harvestland Organic Whole Chicken (No antibiotics)
Perdue Harvestland Organic Boneless Skinless Breasts (Hatched, Raised, & Harvested in the USA)
Perdue Harvestland Organic Drumsticks (Free Range Raised in USA)
Perdue Simply Smart Organics Lightly Breaded Chicken Chunks (Fully Cooked)
This bundle is available for $76.99, and is worth very penny.
Talk about saving time while feeding your family a meal made with food that you can trust. Any time that can free me from walking around the grocery store and waiting in the checkout line, I'm game.
Interested in getting a Perdue Bundle of your own? Click HERE to get a closer look at the options available. Perdue is more than chicken, and they feature premium protein products and brands including Niman Ranch, Coleman Natural, Perdue Chicken, Perdue Harvestland, Panorama Meats, Spot Farms, Full Moon, and more.
Since I received my Perdue Farms Organic Bundle box, I've made several meals that include its contents as the main dish. One of my family's favorites is my Crispy Tuscan Chicken. Made with the Perdue Harvestland Organic Boneless Skinless Breasts from my bundle, you'll love it too. I sliced the breasts to make cutlets, and viola! Get my Crispy Tuscan Chicken recipe HERE.
You can also use the Perdue Harvestland Organic Boneless Skinless Breasts from the Organic Bundle to make my Low Fat White Bean and Chicken Chili.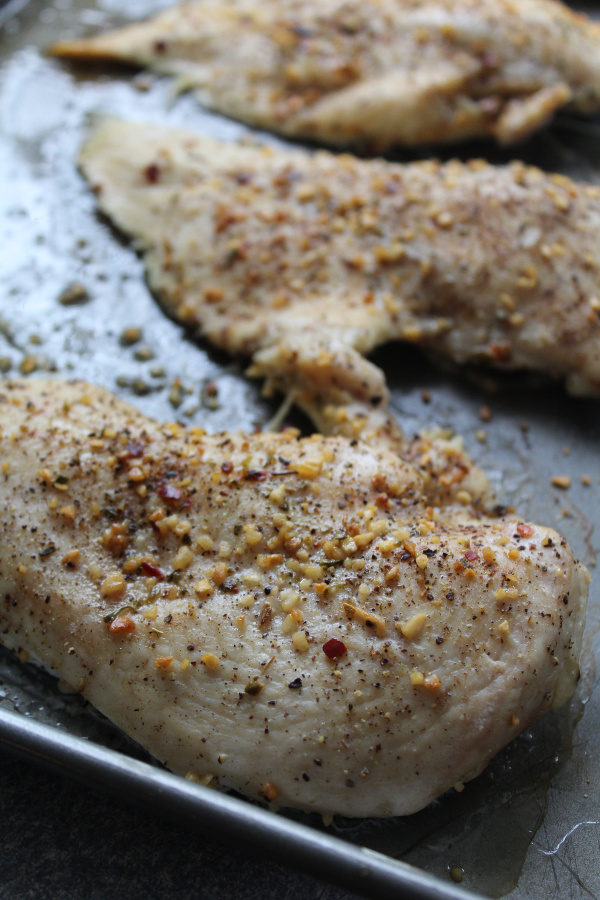 It is a seasonal favorite that is almost too yummy to be healthy.
Here's a few more tidbits about Perdue Farms:
Over the last 10 years, Perdue Farms has transitioned from conventional chicken & turkey production to becoming the #1 supplier in the U.S. for Organic Chicken as well as a leader in premium Beef, Pork, Lamb, Pasture Raised, Grass-fed, Heritage Breed, Antibiotic Free (No Antibiotics Ever), Non-GMO, Ever, Certified Humane, GAP & more.
Do you and your family a favor by checking out Perdue Farms chicken, beef, and pork bundles
HERE
.
What do you think of my Perdue Farms Organic Bundle box?