I've always been a smiler. I smile. All of the time. 75% of the time, it's a real and authentic smile. I'm happy by nature and my smile is my calling card. 25% of the time, I am "other", but I still smile anyway out of habit.
Let me be frank for a moment—I don't know how NOT to smile.
I also don't know how to NOT push through things. I learned very early to compartmentalize my feelings, my worries, my fears, and my sadness. In those less-than-happy moments, I am usually by myself working through them and processing them. My sadness and worry are usually not on display for anyone.
I've been operating like this for 44 years. Nothing has changed the way that I get through things. Not my father's death, not my divorce, not anything.
Except, this pandemic. It has got me in between a melancholy mood and a funk, and I don't know how to process this. For weeks, I've been saying internally that I am okay, I am well. I am healthy. I am strong. And I am all of these things—but I am also scared and sad and somewhat traumatized.
I am not okay.
We are not okay.
This new normal is pretty much kicking all of our bums.
I keep asking people to tell me how they feel and most of them are saying they are okay. And I think that's because we are pre-conditioned to say that we are okay despite the hard truths—that we are not. That we are hurting or suffering or having some bad days. We say we are okay without truly thinking about if we really are or not.
Let me be frank—I am not okay.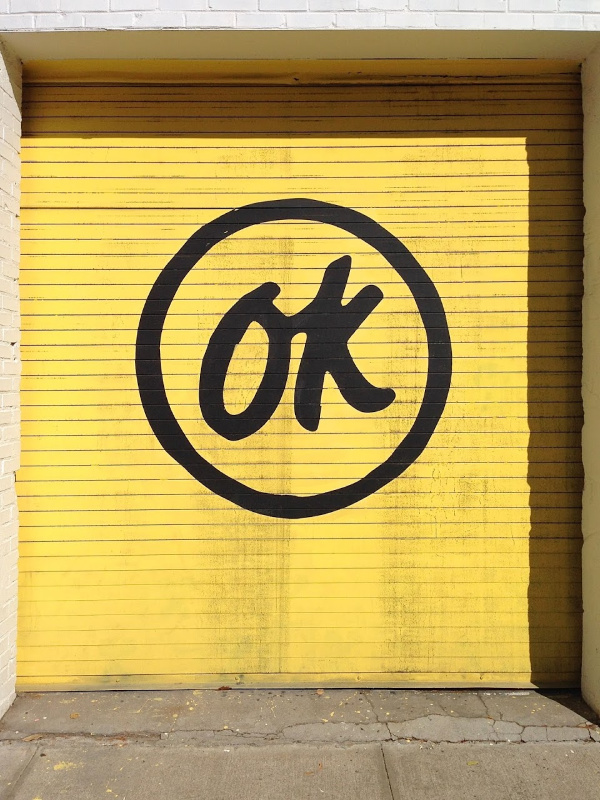 I don't want to sit here and pretend that everything is groovy when it isn't. I don't think that helps me serve myself or my people if I play pretend. I hope that you mamas reading this know that it's okay not be okay right now.
You don't have to front or put on a show or stunt for The Gram or for social media. If you are having a bad day or a bad week or a bad month, you can say that.
What you cannot do, however is accept it. You can work on a daily basis to feel better and to be better than you were the day before. Sometimes you will win that battle, and sometimes you will lose.
But never give up striving to be okay. To smile for real. To come out of the other side of this better than when you came in it. This has been my overall goal from the moment I found myself stuck in my house—this time will not be used in vain.
I don't think that anyone of us can tell someone else how to feel or how to get through this pandemic. We can give suggestions, but at the end of the day, there is no right way or wrong way to feel right now.
Exhale deeply, and know that this is a few chapters in your book—it's not your whole story.
Here are a few things you can do to help you get through this:
Self-care
More than ever, self-care is important. Feed yourself mentally, physically, and spiritually as much as you can on a daily basis.
Be mindful
We are all going through this—no one is immune. Power through the pandemic by being mindful and choosing to do positive things while indoors.
Find your joy
My joy lately has been listening to my vinyl records. It calms me and takes me to a different space, if only for a few minutes a day.
Check-in
Check in with your friends and family on a consistent basis and help keep one another's spirits up. It's going to take a village to get through this.
It's okay to not be okay right now, and don't ever think that you have to sugarcoat it or hide the way you truly feel. If you need some support, or just someone to talk to, I am here.
Check-in with me—how are you really feeling? Use the comment section below or email me privately at hello@thecubiclechick.com.