Autumn is my favorite season for a variety of reasons, and I look forward for everything this time of year represents. With shorter days and sunlight means more family time together nesting and creating even more memories. Fall is all about family and nurturing a giving and thankful spirit. It is also a time of year that brings restoration.
If you follow me on social media, or read my blog on a regular basis, you know that I am a big fan of using affirmations to help manifest your best life. I've been using affirmations now for a few years, and they have made such a positive impact on my life. I've been making it a point to share these affirmations and mantras with you, so you too can tap into their power.
I am sharing 30 Powerful Fall Affirmations For You To Live By, so that you can apply them to your life and have your best autumn yet.
1. I will live boldly in my purpose during this season.
2. This autumn, I will power through my fear in order to get to my breakthrough.
3. I am capable of reaching my goals, and I will achieve them with success.
4. I will wake up every day and put my best self forward.
5. Trust your dopeness. You are an amazing human.
6. All of my desires and needs will be met during this season. I will not worry.
7. I am a powerful human being, and I specialize in results.
8. I celebrate others. When they win, I win.
9. I've survived so much, and every test I take, I pass with flying colors.
10. I live in gratefulness and thankfulness everyday.
11. Trying is better than giving up.
12. I will stay encouraged and I will encourage others.
13. This Fall, I will find a renewed sense of purpose.
14. Any losses that I have experienced in previous seasons will be replenished and restored.
15. Joy will define my autumn experience.
16. I will be a ray of light for my family and my loved ones. They can find comfort with me.
17. My Fall harvest will be plentiful this season. I am talking about mentally, physically, emotionally, and spiritually.
18. The woman I am becoming was worth every setback and every trial I have endured.
19. It wasn't a loss. It was a lesson.
20. I have favor.
21. I deserve all of the happiness that is coming my way.
22. Move over doubt. You no longer have the power. I do.
23. I planted seeds all year. Now it's time for me to collect my bountiful harvest.
24. I will take this time to fall back in love with myself.
25. May my financial status be as sought after as Pumpkin Spice.
26. I will use the shorter days and maximize them to their fullest.
27. May my friendships always keep me warm.
28. I will enjoy hot drinks and long talks by the fire with the one I love the most.
29. This season, I will get everything that has been coming to me.
30. I am content. I am happy. I am full.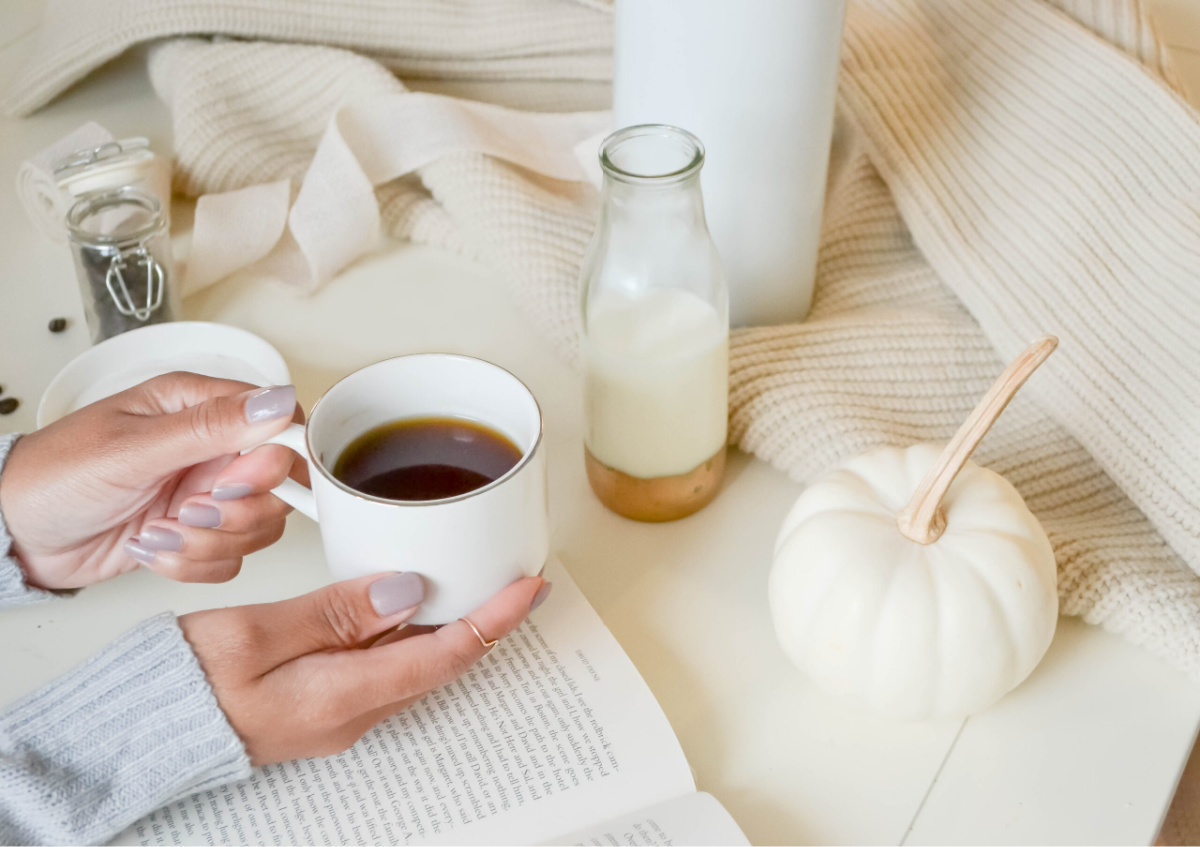 I hope that your autumn season will bring you all of the joys of your heart. With plenty of pumpkins, apples, and warm drinks, we have all we need to make it a Fall to remember.