It feels good to be an author with two self-published novels under my belt.
When I was in my early teens, I began writing novels and short stories, all of which I never finished. The idea of writing a work of fiction intrigued me, but over the years, I found myself not fully completing a story.
After years and years of struggling with writing a novel, I finally did it last October. An almost three-decades goal became a reality. In April, I followed that novel up with Book Two.
My latest novel, 'A Clermont Lane Wedding' is now on sale on Amazon via eBook and Prime. It's the sequel to my first novel 'Christmas On Clermont Lane'. As I began writing, I knew that this project was going to be a book series with at least four sequels/prequels, so I wanted to follow the first book in the series up quickly.
I set a goal to release the second book in the series in February in time for Valentine's Day, but I missed that deadline due to life happening. After missing that important deadline, I didn't want too much time to pass by. With some help from my editor (SMILE) and the writing gods being on my side, I was able to release my new novel within five months of the first novel.
The question I get most these days is—how?
Let me tell you it was a lot of blood, sweat, and tears, but I never doubted myself. Half of my second book was already written when I released the first book, so it ended up being an easy process for me.
If you want to know how I did it, I'm sharing it all here.
Plot matters
Why do I say this? If you aren't in love with your plot and passionate about the direction of your book, it becomes harder to write. Once it becomes harder to write, it becomes harder to finish it. Be so in love with your plot, so obsessed that you persevere through any roadblocks or challenges that you face.
When you love your plot, your audience will too. If you've read either of my novels, you can see that these characters are written as if I actually knew these people. Because my plot mattered, it made writing my books a little easier.
Priorities
Ah, priorities. If you have them together, you are able to achieve great things If not, procrastination and everything else wins. When it comes to writing my books and exposing my characters in my novels, I make it priority. Meaning, I scheduled time every day to writing. During these writing blocks, I didn't get on my phone or watch television or multi-task. I just focused on my craft and dedicating time each day to writing my book.
Working through blocks
In the words of Hamilton, when it comes to working through writer's block, you have to write your way out. When writing a novel in a short period of time like I did, you have to power through in order to get to the finish. There were two times when I got stuck in the writing process. I began to write ahead a little to a section of the book that I had already worked out in my head, and this helped me get through my block. Once I finished that section, I was able to come back to where I stopped with a new idea which helped me immensely.
Blocks will happen–you can almost plan on it. Don't let that stop you from finishing your book. If it ain't finished, it's not done. And if it's not done, then it remains a "project" and not a completed book.
Getting a cover made first
This may sound weird and totally counter-intuitive, but this has helped me with writing both of my books. The covers to my books were both made before I was even halfway finished with them. Visually, this gave me inspiration to get the book done. A cover makes it feel more real–at least in my case it did. It also helped me with the writing process, as I was able to relate everything in the story to the actual look, feel, and theme of the project.
Know your characters
When you know your characters, they become easier to write. Flesh out everything about them so that when you write about them, the storytelling aspect becomes like a dance. You lead the characters down a storyline with arcs, peaks, and valleys that your reader will appreciate.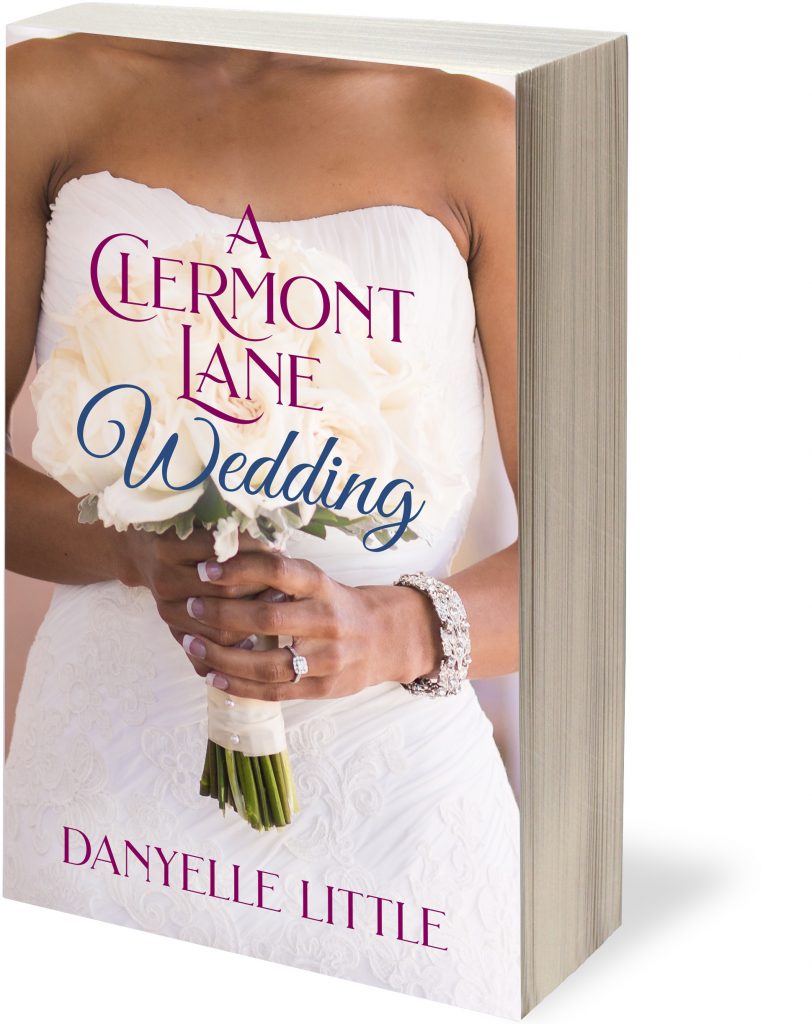 Touch your book every day
Or as we say in St. Louis, err-day. If you're not writing, then work on the marketing plan for the book. Work on the synopsis. Spend time in character development. Create shareable graphics. Each and every single day, do something for your book. No matter how big or small, this will help you accomplish your goal.
Listen to your audience
While writing both of my books, I often crowdsourced on Twitter for items to make the story as authentic as possible. The answers I received were used in many of the scenes in the book–everything from a certain hairstyle, clothing item, reaction, and even food. This helped me create a composite story that resonates.
Support system
My support system while writing both of my books was key to helping me finish. During my first novel, I didn't tell anyone until I was finished that I was writing a book—I wanted to finish and to be done before sharing it with anyone. But the support I received from the editing process once I was completed with the writing to the sharing on social to people in my tribe actually buying my book and investing in me was wonderful.
Some technical info
Hire a professional editor and/or writer to make sure the words are not only correct, but the story is cohesive
Hire a professional to create your cover
You can self-publish and have your book online on Amazon and other retails within a few days using KDP, formerly known as CreateSpace.
Create physical and electronic copies of your book
Upload your book on Amazon and have it available for about a week first so that you can order copies to make sure that it is good before you offer it to the public for sale. You can also share the link with those closest to you so that they can share the book and photos on the day you release
Write first, then edit. If you edit while writing, you will likely drive yourself crazy.
Create a dedicated link that people can use to buy your book
If you are interested in buying my latest novel 'A Clermont Lane Wedding', you can buy it on Amazon.