Description
Quarantine and Me.
Now that we are fully entrenched in our adjusted way of life in these Covid-19 times, get a box of goodies that can help you relax, relate, and release—safely of course. Everything in the box are goodies that you can use in your home, and there's a few items that you can take out with you while social distancing.
Here's what's inside the Our "New" Normal Box
Hand & Surface Sanitizer Spray from Oak Grove Mercantile
Facial mask
Journal to write down your thoughts
Notecard to send to a friend or loved one
Scented candle
Bath Soak
A paperback copy of An Introvert's Guide to Surviving a Global Pandemic by William Dawson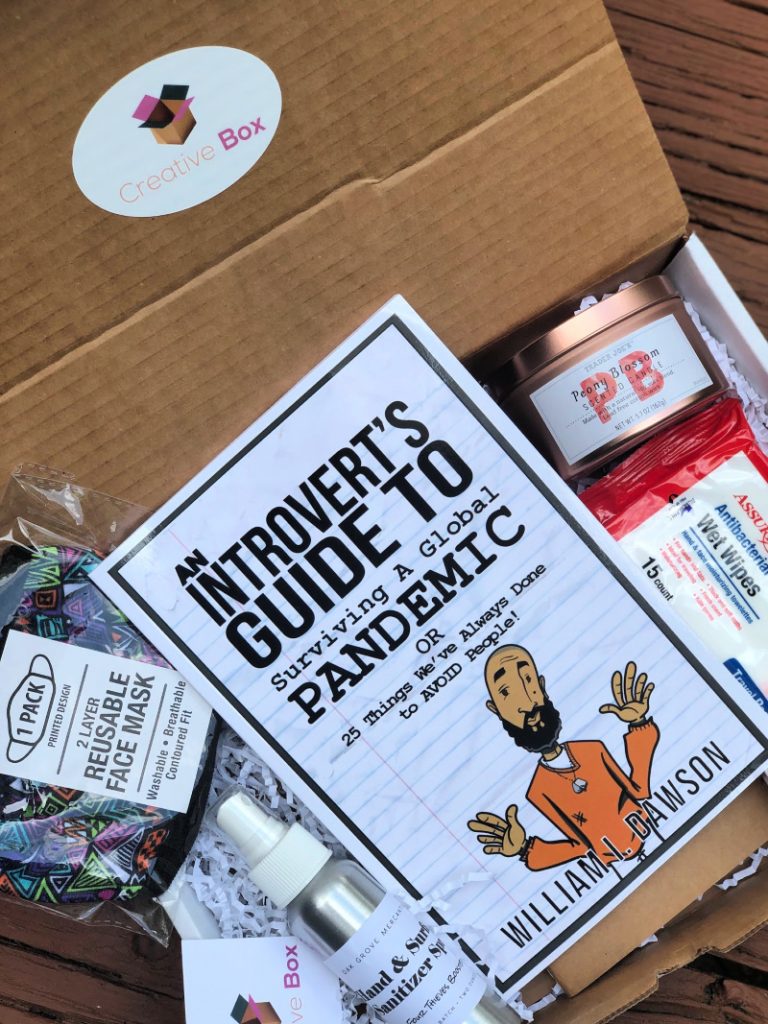 The retail value of this Creative Box is $50.00.
You can claim your box for just $25 including shipping.
If you are a Yearly Creative Box member, your box is already claimed and will be sent to you in the next 10-15 business days.