When it comes to success, Walt Disney broke the mold. Check out these Walt Disney quotes to work by, and utilize them in your career.
I am a huge fan of Walt Disney, and it's not just because he created such awesome theme parks, memorable characters, and epic movies. I am in awe of how to took a dream of being a cartoonist to putting together a huge brand that still today is one of the most recognized and highly lauded. Walt worked hard to make his vision come to life, and now it is a legacy that many generations have come to love.
We can learn a lot from Disney when it comes to our success and careers. I want to share with you five defining Walt Disney quotes to work by that can help you push through professionally, no matter your occupation.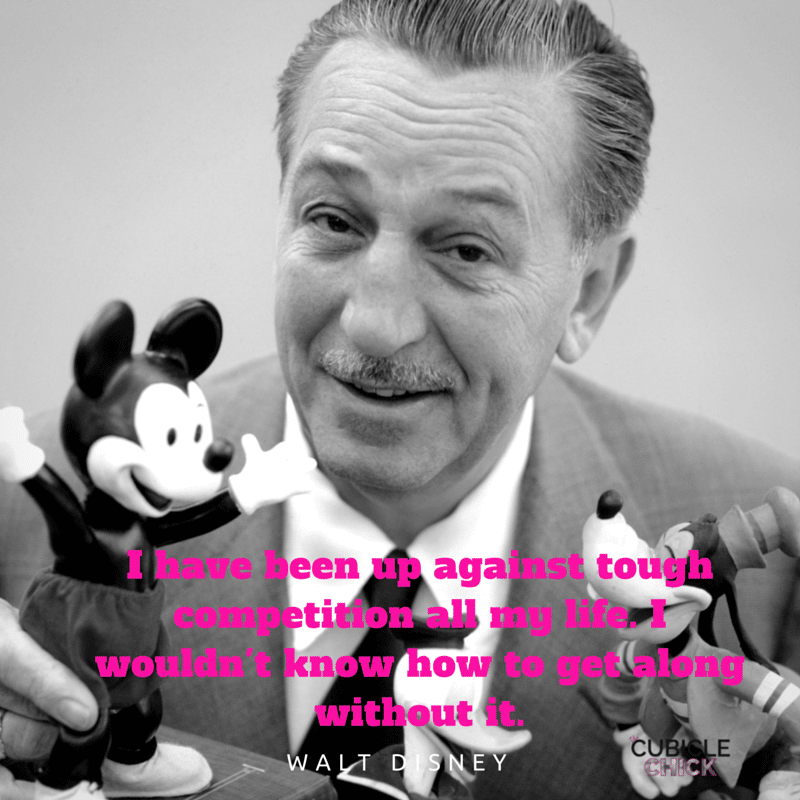 "I have been up against tough competition all my life. I wouldn't know how to get along without it."
In the workplace and during your career tenure, you will have many competitors who are vying for the same ideas, accolades, and success as you are. Instead of making the competition stress you out and make you work harder, have it make you work smarter. Use the competition as a way to keep you on your toes and improve your quality of work. Use it to help fuel you and encourage you to go above and beyond. Competition isn't bad at all, it is how you look at it.
"A man should never neglect his family for business."
Walt Disney was all about Work Life Balance and Work Life Management before it became a "thing". Despite the fact that he worked hard everyday to grow the Disney empire, he took his daughters to school each day. He always kept his family first, and tried hard to not let his business trump his obligations as a father.
While our careers are important, a person who is a true success utilizes boundaries and priorities to keep the family first.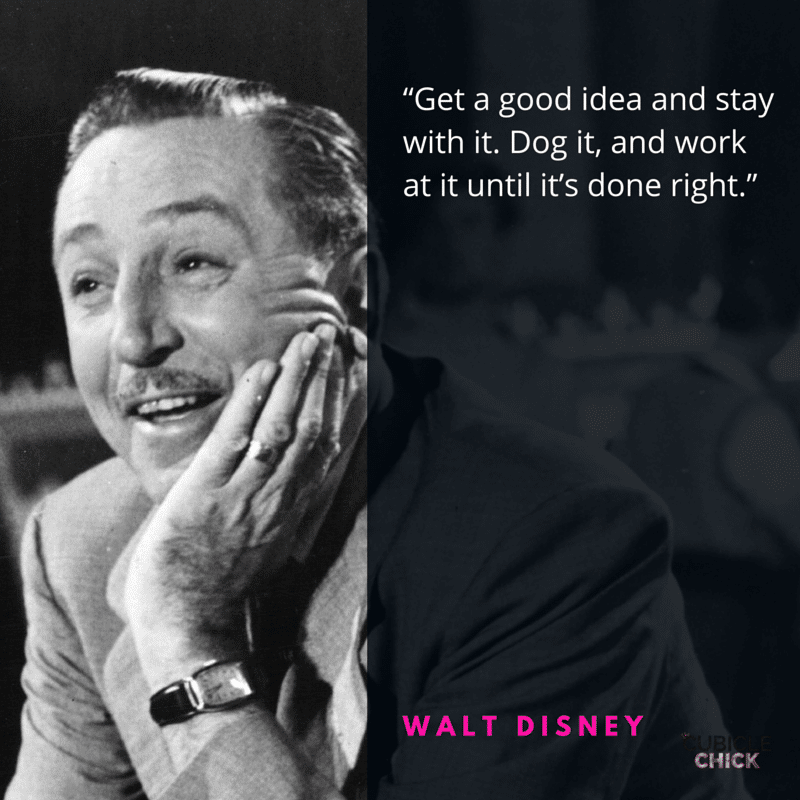 "Get a good idea and stay with it. Dog it, and work at it until it's done right."
What is a successful person without good ideas? Even when things aren't going right and perhaps colleagues don't understand, if you have a good idea ask—what would Walt do? When he came up with the idea of Disneyland, a lot of people thought he was crazy. But he stayed with the idea and tweaked it along the way and it changed the course of history.
Work your idea and make your idea work. Stay the course!
"I do not like to repeat successes, I like to go to other things."
Most of us play it safe, but Uncle Walt did just the opposite. He constantly strived to do something new and different even when he could've reinvented the wheel over and over again. Keeping your creativity fresh and coming up with new game plans and ideas is the way that you stay ahead professionally. Don't get too comfortable. Study, watch others, and continuously work on perfecting your craft. Don't be afraid to try new things.
"All our dreams can come true, if we have the courage to pursue them."
Lastly, whatever it is that you want to do, you can do it as long as you do the work! Have the courage to keep going, even when you don't feel like you are making any headway. Walt had many failures before he hit it big with Mickey—what would've happened if he would've stopped after failing?
Walt Disney gave us so much and his legacy lives on because he never stopped dreaming. I hope that these five defining Walt Disney quotes to work by help inspire you and encourage you to do your very best.