The Queen of Soul is no longer with us.
I don't know about you, but when I heard that Aretha Franklin had passed after a long bout with pancreatic cancer, I was thrust into a melancholy mood. Aretha has been the soundtrack of my entire life. From the time I was born up until now, her music and her impact on it has shaped the way that music as we know it is created. There's no other voice that has inspired so many people while emoting such love, pain, and heartache alongside belting out anthems that will go down in history.
What a loss.
Aretha wasn't just a singer, songwriter, musical architect and skillful piano player. She was also a maverick who ran her business of soul with authority, and played a major role in the civil rights movement. She was a visionary, activist, wife, and mother 4 times over. She also didn't take no stuff from anyone.
Aretha had a career and a body and work that will continue to live on after her death, and she also left us some gems to encourage us as well. I am sharing 7 Aretha Franklin Quotes that Empower and Inspire Women that you can refer and utilize anytime you need some courage from The Queen.
On being confident
Be your own artist, and always be confident in what you're doing. If you're not going to be confident, you might as well not be doing it.
Confidence goes a long way. Even if you aren't feeling yourself, when you lead with confidence, you not only trick yourself, but others too. You've got to believe your own hype in your career, especially if you want someone to believe in you. Make sure that you are rooted and planted in your talents and gifts.
On being ready
"Sometimes, what you're looking for is already there."
Amen, Aretha! Oftentimes in our career and/or personal lives, we compare ourselves to others and think that the grass is greener on the other side. NOT! We spend a lot of time on the what if's and it makes us not appreciate the what is as much as we should.
Be ready for the present. For the now. Be thankful for what is, and for what you have—not what you think someone else has. That happiness that we often search for can be found within ourselves.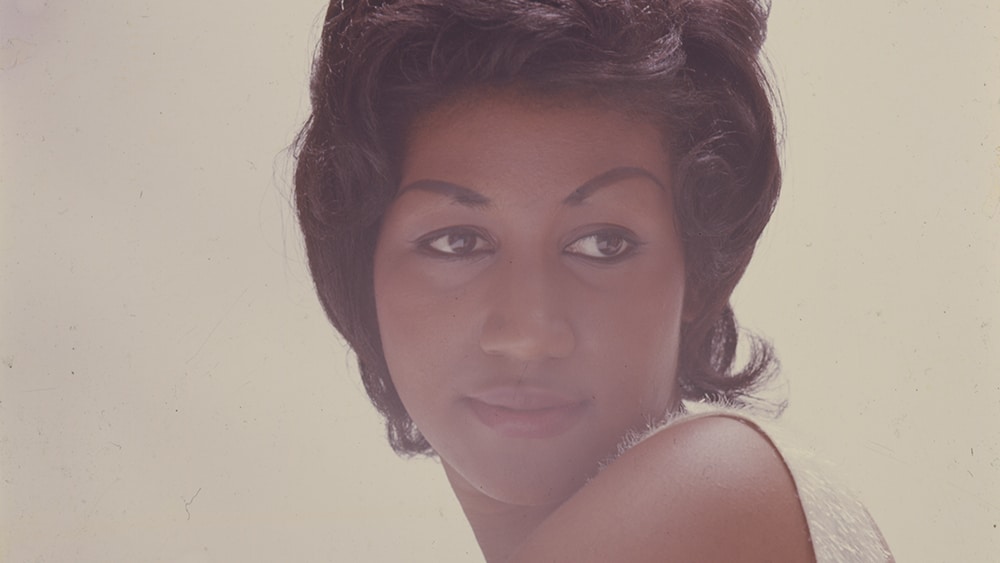 On being a woman
"Women absolutely deserve respect."
Women, especially women of color, are the most disrespected people on the earth. No matter how dope we are, talented we are, smart we are, beautiful we are—there are always those that want to make us feel inferior.
Aretha was the epitome of respect, and her anthem will continue to resonate until we are treated with respect.
On learning from the past
"Trying to grow up is hurting. You make mistakes. You try to learn from them, and when you don't, it hurts even more."
Mistakes are made for us to learn from and to grow from. If you haven't made any, you haven't lived. Aretha often shared her mistakes in her pain and we felt her music. We must learn from this pain so that the lesson can bring us joy.
On being appreciative
"People really don't have to give you anything, so appreciate what people give you."
Appreciation. Do that. Every day. Consistently. And what how that gratefulness manifests itself.
On keeping it real
"I've never recorded anything I didn't like."
In other words—-don't do anything halfway. Never put out a product, a service, a piece of work, art, anything that isn't from your soul. If you like it and it resonates with you, it will resonate with others.
On gratitude
"Every birthday is a gift. Every day is a gift."
This is my life's goal—to live every day as a gift. To enjoy it and bask in it and relish in it—-without despair, without complaining, and without negativity.
The hole that Aretha Franklin has left in the world of music is going to be one that will never be filled. She left us with so many gems, and we are so very blessed to have had her, even for this short time. Bookmark these Aretha Franklin quotes as a reminder of how great you can be–with a little love, a little work, and a little Aretha.