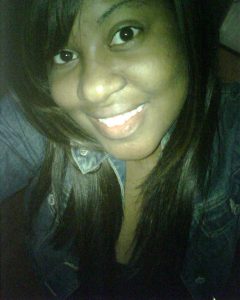 I know this is quite sad, but at 34 years old, I don't know much about applying eye make-up. Seriously. The most that your girl is able to do is one color, maybe two, with eyeliner. That is it. I don't even own mascara or false eyelashes. I've been online looking at these fabulous pictures of Cubicle Chicks decked out in all of their eye make up looking HAWT and here I am, a plain jane. So I am appealing to my readers, what are must-have's to start my eye make-up collection? What types of brushes should I use? What are a few colors I should start out with? What brand? And lastly, HOW do I even apply the eye colors?
Here is an example of the most I have done to play up my eyes:
As you can see, the look is very subtle, basic, and none too sexy. I would like a more sexier look like the one below from my girl Odara112 on Twitter:
I have been watching tutorials on YouTube and such, but they don't really give me a list of tools that I need to get started so I thought I would appeal to you guys. I need help!
(you can visit Odara's site by going to http://www.gimmethatglow.com)