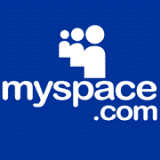 Myspace was one of the first social networks I ever joined. In its glory days, it was a bonafide meeting place where you could reacquaint yourself with old friends and meet new folk too. I have met some incredible people on MySpace, people who are still my close friends to this day. But more and more, I was getting tired of the endless spam and slowly migrated to Facebook and my favorite, Twitter.
I thought about completely deleting my page on MySpace, but there are a few individuals on there that I have no other way to contact them other than the site, so I opted to keep my page up and running. But I cannot tell you when was the last time I logged in or the last time I updated my status or changed my page around.
When it comes to social networking, is Myspace even a contender?
Facebook is on the top of the food chain when it comes to social networking. Facebook gets more hits than Myspace and Twitter, so right now it stands as the gold standard of social networking sites. Twitter, with its 140 characters or less microblogging, is arguably number two in this genre. Twitter breaks more news stories than CNN and Fox News these days, and I can see it overtaking Facebook in a year or so if it continues on this trend. But where does MySpace fit in all of this and most importantly, can it even help your brand?
MySpace excels in one main area, which would be music, and I can see it continuing its greatness helping break new artists and spreading the word of mainstream artists. But other than music, how can Myspace help a blogger like myself?
So, join in on the discussion. Do you still use MySpace? Do you feel it is still beneficial in the social networking genre?