Raven Symone is now a woman on a mission—she is working hard behind the camera growing her multimedia empire and has shed the image of being a child Disney Superstar. Raven is fabulous and is wearing her new style with flair and has come full circle when it comes to her career. She is a Cubicle Chick because she is all about her business but still remains only in the spotlight when she wants to be.
Here are a few pictures of Raven Symone during last night's 2011 People's Choice Awards looking as gorgeous as ever in a stunning ruffled black jacket and leather pant ensemble.
All I have to say is go Raven. She isn't a little girl anymore.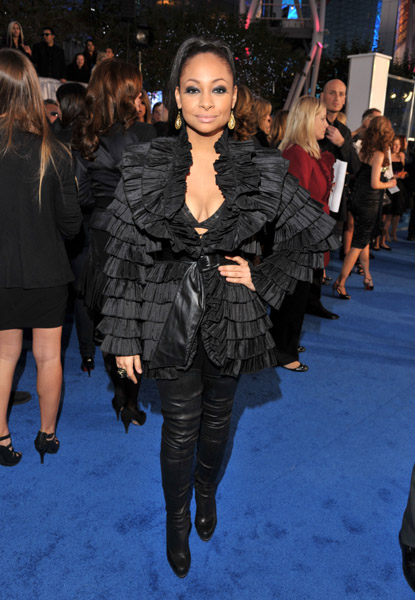 Pictures courtesy of Wireimage/Getty Images