Deleting that employee newsletter before reading could be a FAIL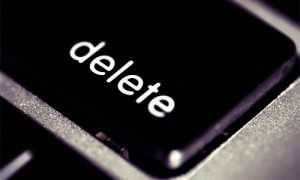 Most employees think that reading their employee newsletter is a waste of time. With so much work to be done on a daily basis, who has time to read a newsletter? But as someone who has been on both sides, an employee newsletter is one of the most important communications between staff and employer. Why, do you ask? Because most of the important information and work related news alerts and employee updates are probably enclosed inside. And even if it may seem as though it is a waste of your time to read, your employer isn't creating the newsletter for it not to be read.
When I was a HR manager, I worked for a well-known franchise operation located here in St. Louis. And since there was a communications breakdown and division between both sides of the company (the customer service side and the sales side), it was my job to make sure that we worked in a more unified way. One of the items I created was a monthly newsletter—it included a calendar for events and special hours/days off, meeting notes, company policy changes, and anything else that would be beneficial for the employees to know.
And despite the fact that this well-detailed newsletter hit everyone's inbox on a monthly basis, I found myself answering questions that were already addressed in the newsletter—are we having Good Friday off? When is the next team building meeting? Is the OSHA training mandatory?
All of this information was included in the newsletter but yet, no one really bothered to read it.
I met with the owners one day and devised a plan—in order for people to really see the importance of reading the newsletter, I put some very beneficial information inside of it. And sure enough, no one (NOT ONE) got the hint.
In a bold headline, I typed the words: WANT A DAY OFF FROM WORK?
And under it, I explained that anyone who emailed me before a certain day and time would receive a paid day off that would not be docked from their PTO and a $100 AMEX gift card.
Yes, this was in the newsletter, the first article and no one took me up on it because they didn't read it.
When I pointed it out in our next staff meeting, people were really upset. But they only had themselves to blame because no one took the time to read the newsletter. Of course, the owners were happy because they didn't have to ante up any money for a gift card.
So, keep this in mind. Before you delete that newsletter from work or throw it in the trash before reading, think again. You should read it because there may be some important information that you need to know enclosed. And you could be missing out on something special.
Do you read your company's newsletter?