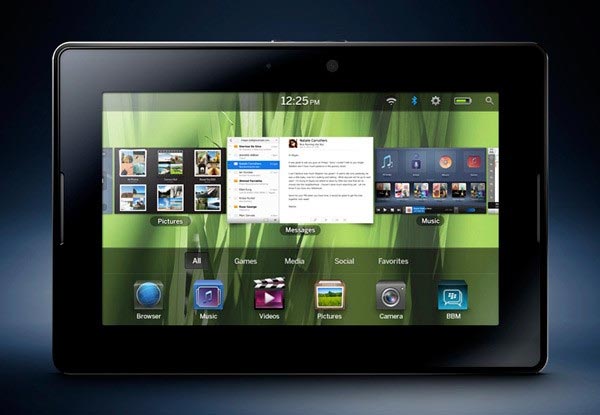 I am not ashamed to admit it—when it comes to smartphones, I am TeamBlackberry through and through. Blackberry's maker RIM  (Research in Motion) has recently gone through a lot of havoc trying to compete with Apple's iPhone and the Android operating system, and many predict that the Canadian company will go by the wayside much the way Palm did. I, however, still love my Blackberry Bold 9700 despite the fact that it does have its issues from time-to-time. With the news that the Blackberry Playbook tablet will be released next month, many are wondering if this will save the company, or make RIM irrelevant amongst smartphones.
RIM has been reporting for several months that the Playbook tablet was ready for consumers, but only announced a true release date yesterday. Customers can now pre-order their Playbook tablet through Best Buy with a guaranteed delivery by date of 4/19. The device also hits stores on this date as well. The Playbook features a 7 inch screen, HD video and display, 4G speed, and is professional grade.
I have been wanting a tablet every since I took my trip to Atlanta a few weeks ago—my sister in travel LaKesha had a Motorola Xoom, which I fell in love with. I was actually thinking about purchasing a Samsung Galaxy tablet when news hit that the Playbook would finally be hitting the streets.
I am not a techie by any means, but I must have the Playbook. I am not ready to abandon my Blackberry yet, and the Playbook tablet looks like it will be a great companion to my Blackberry device.
What are your thoughts on RIM's Blackberry 4G Playbook Tablet?
Photo credit: HardwareSphere.com