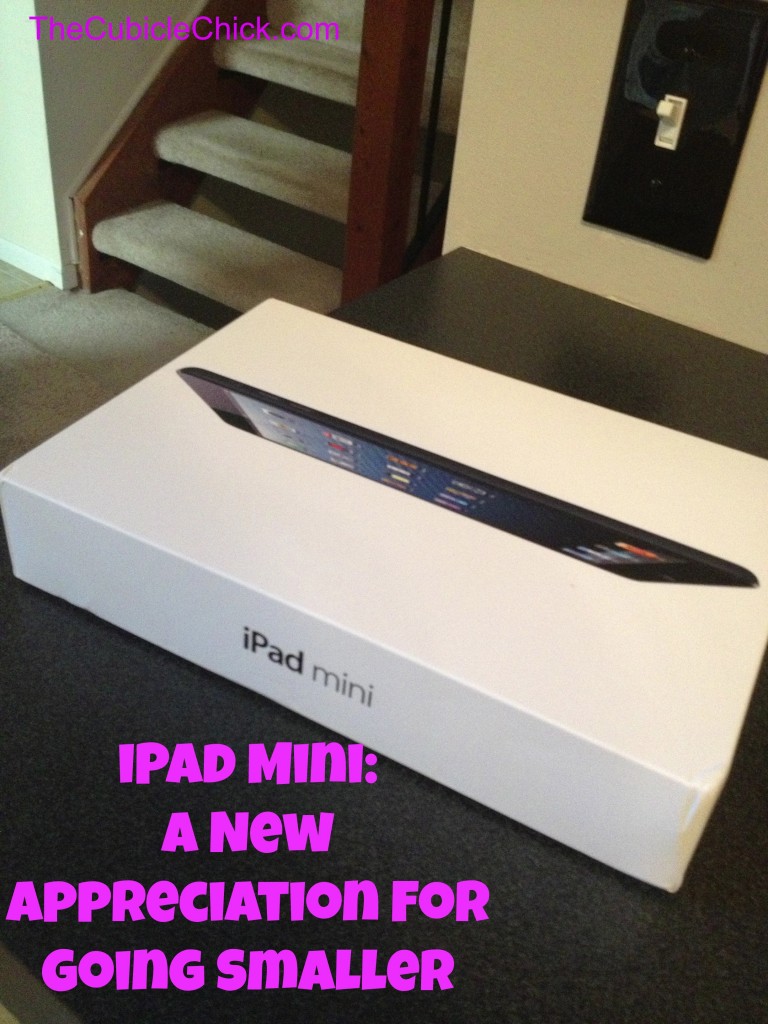 Yep, I bit the bullet.
I didn't drink the Kool-Aid immediately, and waited a couple of months before actually investing in an iPad Mini. At first, I wasn't even interested in giving Apple any more of my money. I already had the latest iPad and was quite happy with it (and still am). But I also couldn't help but be a little curious as to how the iPad Mini could improve my life. Because for me, I am into everyday technology just for that; how it can help me improve my life and the lives of those around me. If there's a tech item that can help me shave minutes off of my day so that I can spend more time with my daughter, or it can make it easier for me to work smarter and not harder, I'm all for it.
So, eventually, it was only a matter of time before I went ahead and got the smaller, more compact iPad Mini.
Right out of the box, I loved the way it fit into my hand. Being a woman with small hands (hey, I'm only 5'5), the iPad Mini is perfect. I can walk through the airport reading a book on iBooks or update my Twitter or Facebook feed easily with one hand. And while traveling, the iPad Mini is perfect for reading while on the plane. It's lighter than the iPad and doesn't require a lot of room to navigate.
I have an Amazon Kindle Fire, which is a tad bit smaller than the iPad Mini, but I can't synch my apps and data from my iPhone and iPad to it. I really need all of my items to work seamlessly together as well as apart, and that was a negative for the Kindle Fire.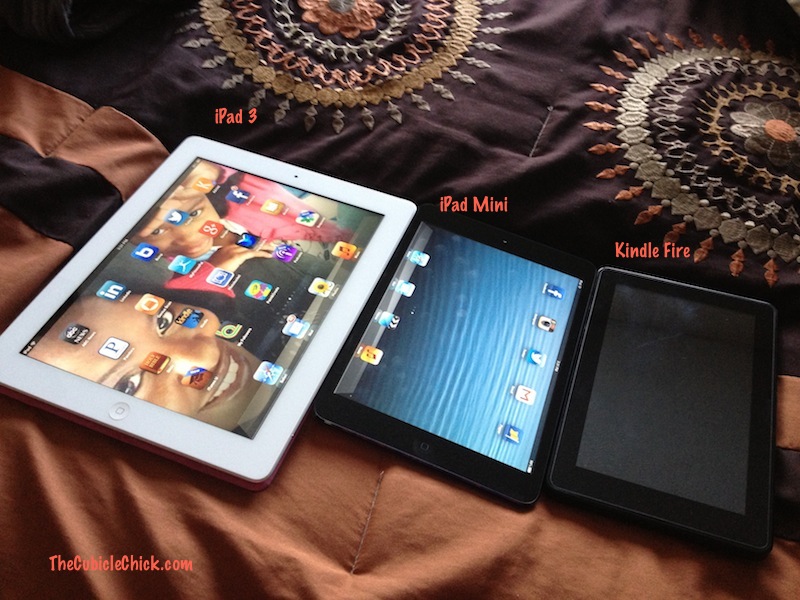 There's really nothing new under the sun with the iPad Mini—it's the same as the iPad, only smaller. So if you already have an iPad, I wouldn't invest in an iPad Mini unless you are desiring something smaller to take with you while traveling or on the go. That is the very reason why I got mine (after holding one of the friends' iPad Mini's, I was sold). I have my fair share of trips and the smaller iPad Mini really makes it easy to stay connected on the go in a compact way that keeps my personal space happy.
It's a traveler's best friend.
What do you think of the iPad Mini? Do you have one or do you plan to buy one?