So if The Devil Wears Prada,
Adam Eve wear nada.
I'm in between but way more fresher… (Kanye West)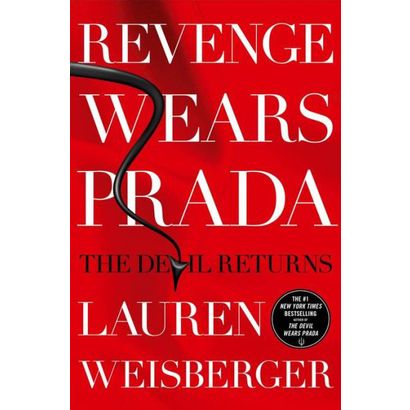 Lauren Weisberger's release of The Devil Wears Prada in 2003 is what happens when an almost memoir based on a not well liked villain meets the hip and fabulous crowd. Readers ate up Weisberger's tale of a "green" assistant working for a dreadful Miranda Priestly, a character which is said to be loosely based on Vogue editor Anna Wintour. Hollywood came calling and bought the rights to the story and turned it into a successful 2006 film starring the incomparable Meryl Streep as the ice queen and a then up-and-coming Anne Hathaway as the story's heroine, Andy. The film, much like the book, was a solid piece of entertainment, and so we waited for a sequel, because there had to be a sequel—right?
In my humble opinion, The Devil Wears Prada was and is a symbol for all that is wrong in most workplaces. You have the King or Queen Bee that treats their staff like less than human minions whose sole purpose in life is to serve them. Many things happen in TDWP that are against most employee handbooks and manuals across the U.S. But it continues to happen because the boss is the boss, and you should never cross the boss. If you know what is good for you.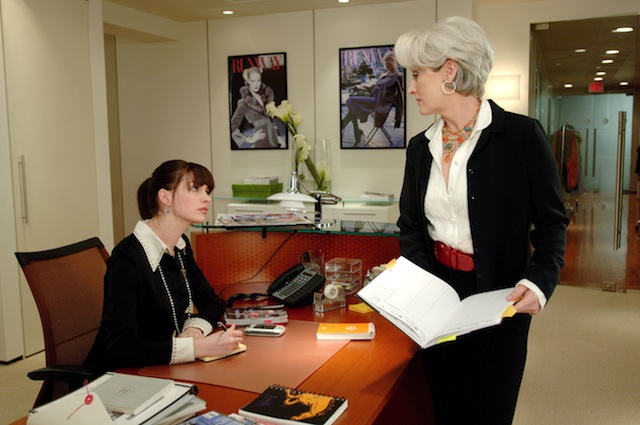 TDWP could be the story of many of our lives.
Ten years has passed and we finally have what we have been waiting for—a sequel to The Devil Wears Prada. Revenge Wears Prada also begins ten years after TDWP ended—Andy now is co-owner (with her former co-worker Emily) of a upscale bridal magazine and is herself, a new bride. But her past continues to haunt her as she wonders what could have been, or what should have been. Her life seems amazing from the outside, but she is still the same unsure Andy from 2003 on the inside.
The book is missing the fabulousness over-the-top imagery of its predecessor. I found myself a tad bit bored waiting for things to pick up in the book. I guess this is often the case of sequels, especially when it is following something as popular as The Devil Wears Prada. The ten year gap doesn't make things better, either, since as a reader, I wanted material that made up for the long wait. Reading the book is almost like opening a new soda only to find that it is flat—no bubbles, no fizz, no nothing. You no longer want it, but you finish it anyway because you remember how it tastes when it is fresh and new.
In The Devil Wears Prada, we rooted relentlessly for Andy. In Revenge Wears Prada, Andy comes off as a spoiled, unsure, almost bratty kind of woman. I would love to have the old Andy back.
For me, reading Revenge Wears Prada was a must because I needed some closure to Andy's story. Now that I have it, I am good. I would rather remember her as Miranda Priestly's assistant who finally let her boss have it.