The 2014 International Consumer Electronics Show is officially underway, and while us attendees had a plethora of things to view and see while walking the floors of the trade-show, the standouts so far have been the innovation and technology showcased by automobile companies. Ford Motor Company, Chevrolet, Toyota, Audi, and Mercedes Benz all have showcased vehicles within their expansive booth areas that feature cutting edge vision and futuristic intentions that make even a skeptical consumer take note.
You could say that this year's show is looking like a mini auto show; and this is good for those that are into vehicle innovation.
Below are a few notes that I took from each automobile brand that I felt were impressive and worthy of mentioning for those of you who want to have an overview, and if you want a picture of where car companies are going, here's a bird's eye view.
Ford
Ford Motor Company is all about creating eco-friendly vehicles that can push the envelope when it comes to design and innovation. Such is true with their 2015 Ford Mustang which was showcased prominently at CES. Spokesperson and rally car driver Ken Block was on hand signing autographs and taking photos with the crowd, capitalizing on the younger crowd which Ford is trying to swoon at the moment.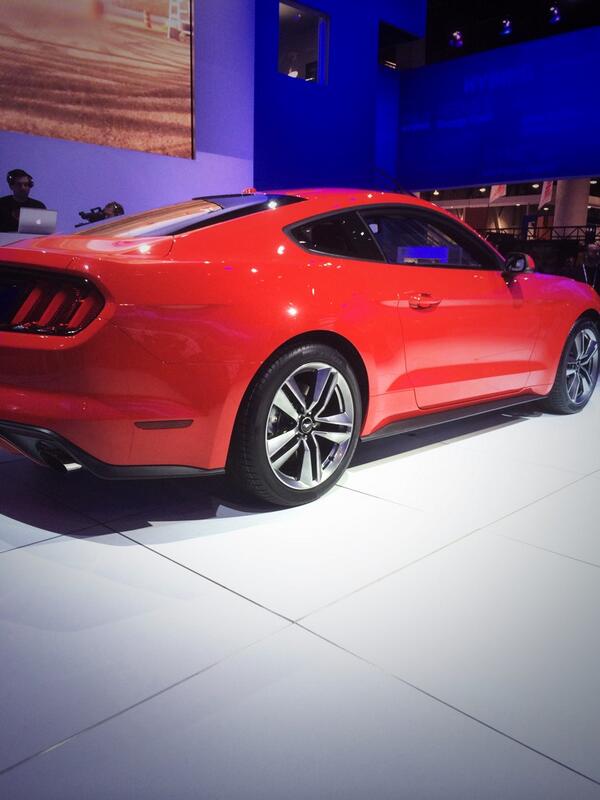 Chevrolet
Chevrolet's vehicles are looking impressive these days. And many of them now come equipped with AT&T 4G LTE inside so that you and your family can connect to the web seamlessly and hands-free. Chevrolet also has their Chevy AppShop that allows you to download apps via MyLink in so that you can assess them while driving without using your phone. And with their OnStar platform, you are truly connected.

Mercedes Benz
MB is known for their luxury vehicles that are visually stunning and well appointed. They have also added more technology in their vehicles which can connect with gadgets such as the Pebble watch and more. Features can be controlled with your smartphone, giving you full connectivity with options.
Toyota
Toyota is looking to the future with fuel-alternative vehicles. With their FV2 Future Mobile Concept vehicle, you use your body movements to "drive" the car.  They are also introducing a Fuel Cell vehicle in California that is going to be a game changer.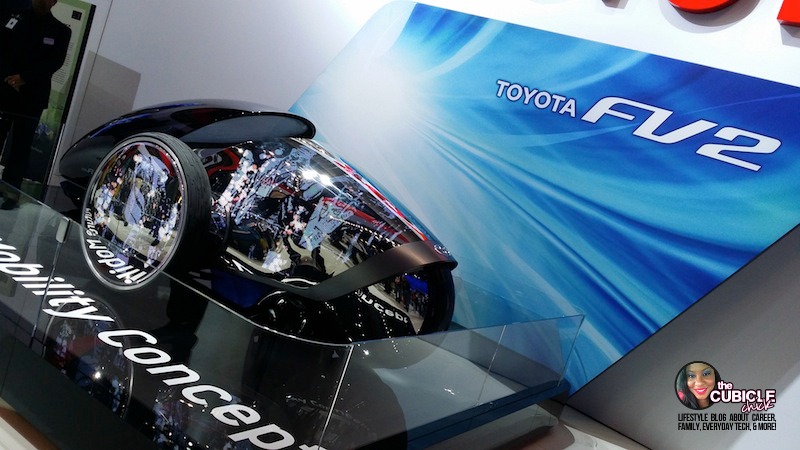 Audi
Audi showcased their flagship Audi S8 vehicle that features every bell and whistle you can think of. And attendees also got a view of their Virtual Cockpit that showcases ways to make driving easy, comfortable, and fun to drive. Audi has also teamed with AT&T to offer 4G LTE connectivity in their vehicles as well. Audi also launched a 10.2-inch Android tablet to use in their cars.
As you can see, CES may not be a full-fledged auto show, but they've gotten some pretty impressive announcements and launches of automobile features, technology, and products. Good stuff!
To keep up with the innovative Everyday Tech and Lifestyle Gadget Trends I am seeing while here at #CES2014, make sure to be following me on Twitter (here), Facebook (here), and Google + (here).