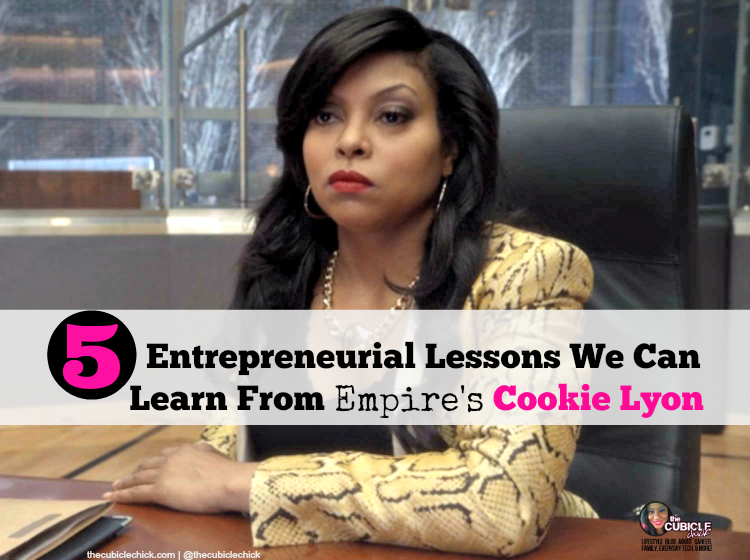 We are now well into the first season of the hit Fox television series, Empire, and it is all everyone is talking about. Centered around a family owned record label and entertainment company, Empire is the story of Lucious Lyon, the head of the company who must appoint an heir to the throne after learning he has ALS and only a year or two to live. The plot gets even trickier when his ex-wife, and past "investor" of the label is released from jail and is on a mission to stake her claim. Cookie Lyon is that woman who is the ultimate hustler, someone who was a true ride or die chick until she got busted and had to do hard time. After 17 years in the clink, she's got a lot of time to make up for.
Most of us watch Empire because of Taraji P. Henson's wonderful incarnation of Cookie Lyon. Her bold, sassy, and sometimes colorful commentary makes for must-see TV. And the fact that she is likable makes us want to root for her. She is the foundation of Empire, since it was her production talent (and start-up money) that helped guide Lucious into a lucrative recording career, thus starting the label. They say behind every great man is an even greater woman, and Cookie is the one who breaks the mold.
But if you watch closely, Cookie is probably not only the most entertaining of the characters, but she has the most business sense and savvy. She has a knack for business that can't be learned in a college classroom—it's this hard-knock instinct that makes her someone to be reckoned with.
So, I've been taking a few business lessons from her and I've got a list of five entrepreneurial lessons we can learn from Cookie Lyon. You are going to want to read this and take note as well:
Hustle until you no longer have to introduce yourself
Cookie is fresh off of a 17 year old prison stint, and therefore, is hungry and determined. She has something to prove, of course, because while she's been away, a company she help start is now a huge success and she wants a part of it (deservingly so). But instead of whining and complaining and lawyering up for what's hers, she is grinding. She is hustling to make an impact in the company, starting with developing her own artists. We can all learn something from Cookie. That you can't let your ego get in the way of your work. Because when your work is epic, people will notice, and then you are own your way to winning. But until then, don't stop.
Accentuate your strengths
Cookie Lyon knows and understands what her strengths are, and isn't afraid to use them. She gets the music industry and can offer a lot of instinct when it comes to music and creativity. So when she comes to the table, she is able to back up what it is that she speaks. Cookie also knows that she is a little rough around the edges and may not be as palatable as others are in the company. So she plays her position, but never fails to rise to the occasion.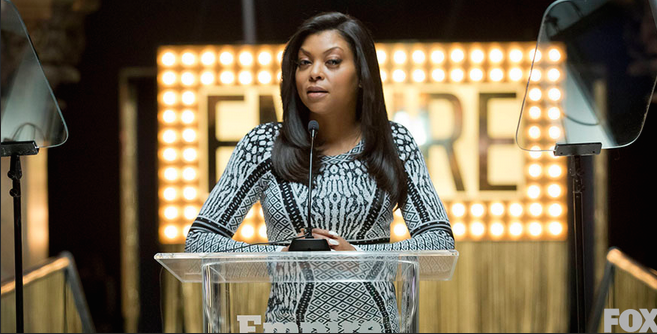 Be a person of your word
All you have in this world is your (fill in the blank). Many of you know this infamous saying from the movie Scarface, but it's a very true statement. Your word is your bond, it's everything that you stand for. So in both business and personal relationships, it is never cool to break your word. Cookie operates by this code. And when she offers to do something, she does it, and often goes above and beyond duty. I have my own saying: under-promise and over deliver. In business, make sure when you offer a product or a service, you fulfill that obligation and even do more to retain the customer. When you have a deadline, you beat it by a few days. Always do your best to make sure that you can back up what it is that you say you will do. That is how you grow your customer base.
Your passion should reflect in your work
Cookie is passionate about music and about Empire Records, and it shows in everything she does. All of her blood, sweat, and tears are going into making her mark in the business, and it's contagious. Others see this and believe in her and what she can do for artists. She has found a way to make her passion her profession and that is where the magic begins to happen—when you are passionate about what it is that you do.
Never stop learning
Because Cookie was in the clink for a long time, the music business had certainly changed. She hit the ground running, and began to incorporate social media and current promotional tactics with her artists. This is because she continued to fuel her passion by learning everything she could about the music industry now. She didn't rely on her past A&R talent to cloud her judgement; she does the work, continues to learn and incorporate new tools into her arsenal.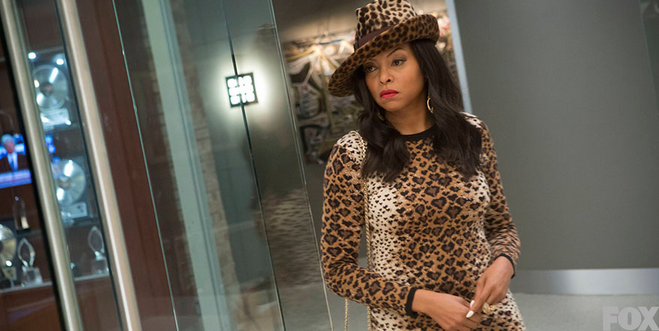 You can sleep on Cookie Lyon if you want, but don't let her abrasiveness and around the way girl persona fool you. She is a businesswoman who knows what she is doing, and we can learn a thing or two from her. She is my SHE-RO!