Disclosure: This is a sponsored post written by me on behalf of Target via Cafe Mom.
Can you believe it is already time for Back to School shopping? It seems like school just let out a few weeks ago, and here we are, making our rounds to stores and such to make sure my daughter has everything she needs for the new school year.
I like to make my Back to School shopping as simple and stress-free as possible. My priority is securing everything my daughter needs for a successful school year, but I also want to get everything I need in one place if I can. It's all about shopping smarter, not harder!
And now that I have been doing Back to School shopping for the last six years, I have a few tips that can make your experience easy, breezy so that you can spend your time on other things.
Shop Early
In order to beat the rush (and get the in-demand items that may be on your child's list), it is best to shop early and beat the crowd. I suggest heading to the store about six weeks to a month before the school year begins. Most schools have their supply lists on their websites so you can shop early, and it makes it a more pleasant experience for you and your family. This will also help you snag favorites like Sharpie Limited Edition Pens and favorite Licensed Character Supplies like Minions, Frozen, The Avengers, and Star Wars.
What's in a Name?
Opting to purchase store branded supplies are also an option that will bode well for your wallet in terms of saving. Stores like Target have in-house brands that are often less expensive, and when buying for multiple kids, most of us need a break in the budget. Their Up & Up brand is highly affordable and has virtually everything your child will need for back to school including notebooks, folders, loose leaf paper, and more. Your child can choose from a variety of colors and styles that will match their personality while helping them get to the head of the class.
Tax Free Shopping
Around Back to School time, many states offer a Tax Free Weekend or a Tax Free Holiday to help families. These "holidays" allow you to shop for school supplies, clothing and shoes, and some computer items (up to a certain amount) without paying any tax. When it comes to saving some coins, if your state participates in tax free shopping, you should take advantage. (For a complete list of states and dates for tax free shopping, click here)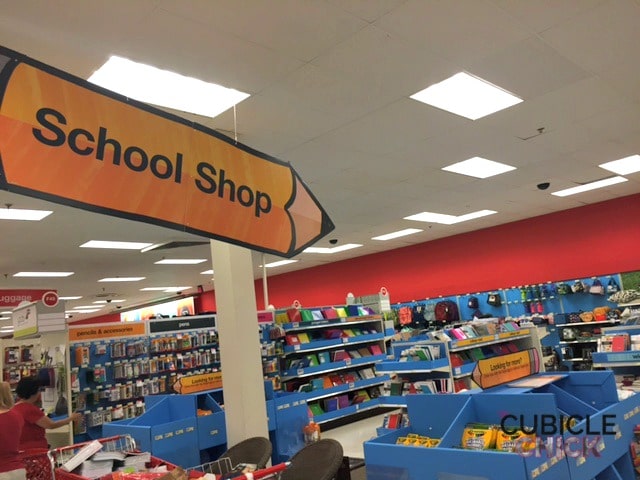 Buy in Bulk
There's an emphasis on Back to School shopping, but your child will need supplies all year long. BTS time is the perfect opportunity to take advantage of sales and tax free shopping. Buy more than you will need, and they will have the tools they need for the entire year.
Stock up on two for one and buy one get one free. You won't see the type of sales during the rest of the year that you do right before school starts, so get it while the getting is good.
Once done, stock the extras away and use throughout the year when needed. We have a storage closet in our hallway just for extras, and it really helps save time and money overall.
You can also utilize buying in bulk to also help organizations who are helping children with school supplies.
Target's School List Assist
For busy moms and dads, there's Target's School List Assist. Get top brand named school supplies delivered to your store or to your home. Simply choose a delivery method, shop, and share. It is the fastest way to shop for school supplies.
School shopping can be a chore, but with these tips, it certainly can be made easier.
My daughter and I pretty much have everything she needs for the school year, and now she is ready to start 6th grade off right. Here's to another great school year!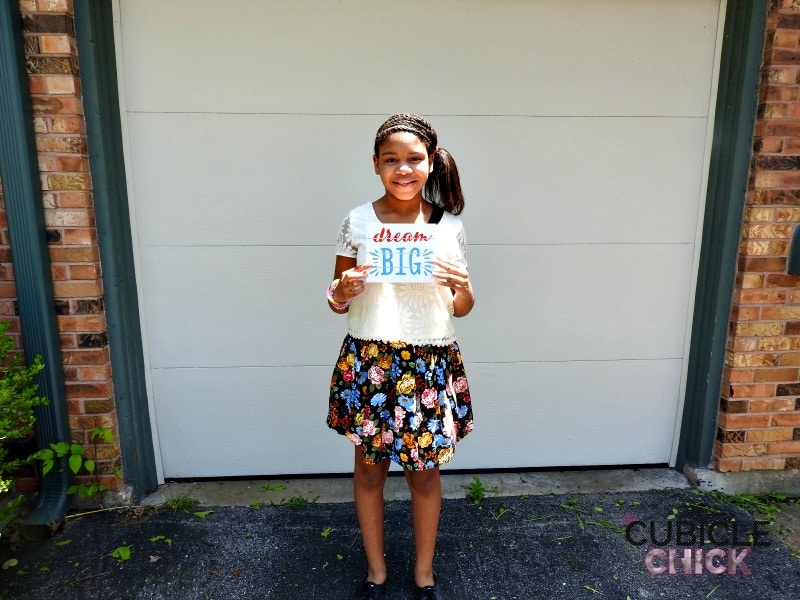 Disclosure: This is a sponsored post written by me on behalf of Target via Cafe Mom.