My new book that I co-authored is now available for purchase!
Personal, Professional, and Positive: The 30-Day Challenge is a book that I wrote especially with you, my readers, in mind. Aimed at helping the career-minded individual get the most out of their personal and professional lives, I wanted a written manual to work as a blueprint to help you create your pathway to success. It's a short read whose goal is to offer 30 optimum challenges and hacks that will propel you to tackle your goals to completion.
If you are looking to read a book that will change your life while helping you create positive habits, Personal, Professional, Positive: The 30-Day Challenge is that book.
My co-author and I both want to serve our core audiences with the daily motivation and encouragement they need to fulfill their destinies—let us how you how.
In Personal, Professional, and Positive: The 30-Day Challenge, you will learn to:
Reinvent yourself for personal growth and development.
Establish a daily routines and habits for professional fulfillment.
Recognize when and how to replace negative thoughts with positive ones.
..and so much more.
Our book is available in eBook and paperback form. And what's more, with every purchase, you receive a downloadable workbook that you can utilize to help understand the chapters while offering exercise that will help transform your life positively.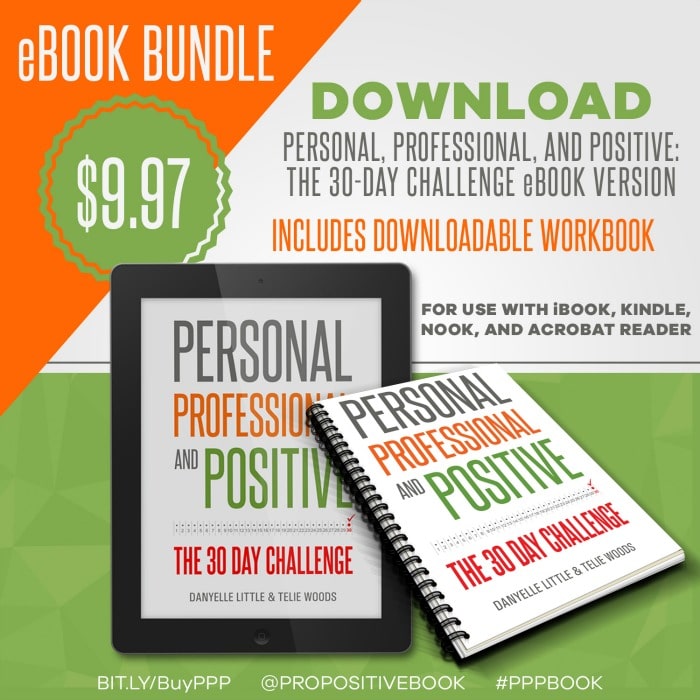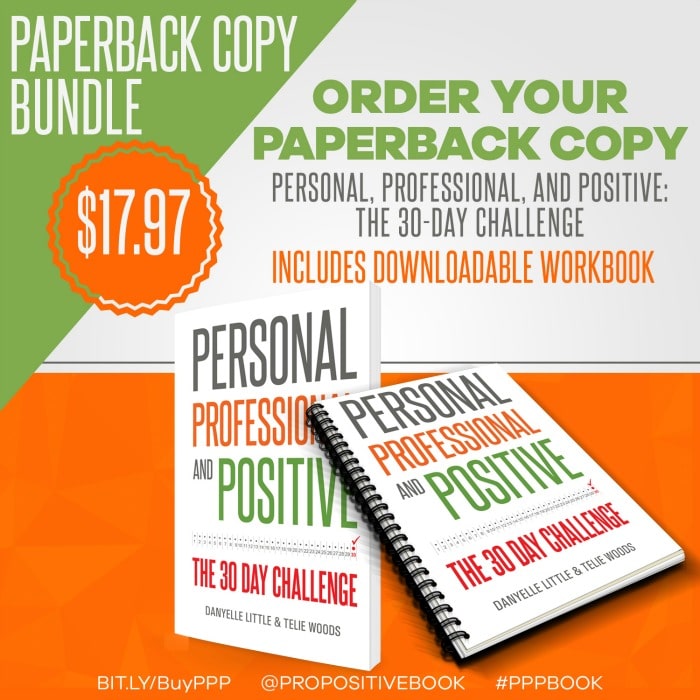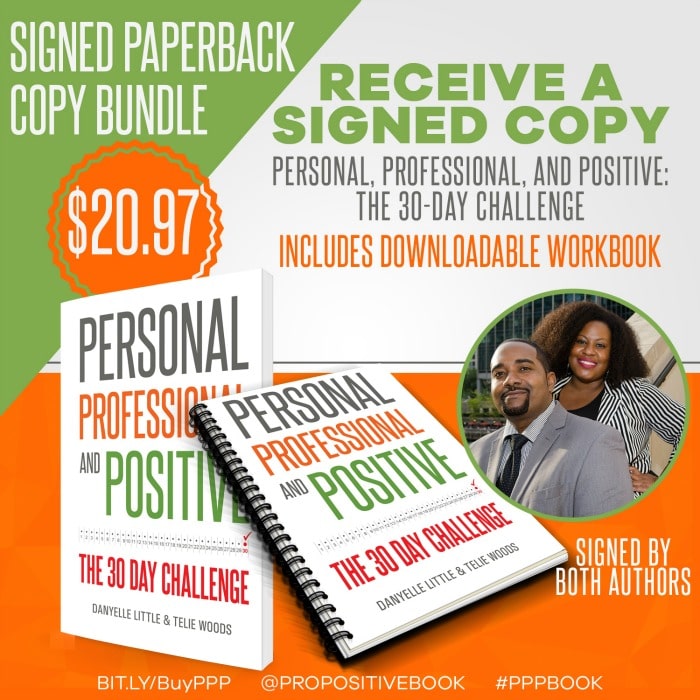 You can also purchase our book Amazon and it is also available on Kindle.
And if you are interested in supercharging your personal growth and development, make sure to purchase our Professionally Positive New Year, New You Bundle. It includes: an eBook download, our workbook download, and our Gratitude Journal to help you write down what you are grateful for to sow seeds for success for $45.97. Separately these items would sell for $60+, so this is a big savings.
I am super proud of the book and the principles that are within the text, and everyone who reads this book will be able to walk away with tips, tools, knowledge, and direction to help guide them to living a life of excellence.
To learn more about the book, visit our website: Professionally Positive.