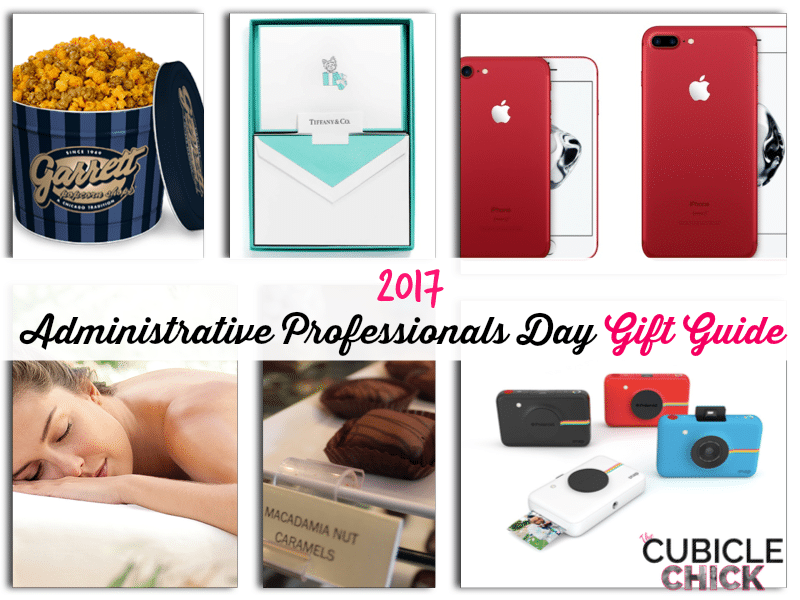 Some of the items in our Administrative Professionals Day Gift Guide were given to us to review for promotional purposes.
One of my favorite days is approaching soon (4/26), and I would be remiss if I didn't compile a list of gift ideas. As a Careerist and former administrative professional, Administrative Professionals Day is important around these parts. It is a celebration for the backbone of the office for all that they do!
The Cubicle Chick 2017 Administrative Professionals Day Gift Guide is chock full of gift ideas for the admin in your life. From gadgets, to sweets, to relaxation, and everything in between, you will be sure to find something that is perfect for your Girl (or Guy) Friday.
Feast your eyes on our highly curated list of Administrative Professionals Day gift ideas. And hey, don't be afraid to treat yourself!
Bissingers Chocolate
As a native St. Louisan, I like to spotlight gift ideas made right here. Bissinger's Chocolate features handmade confectionaries that we all love.
They've got something for everyone in their shoppes locally, and online. I especially love their Bear Claws Royale. It is a take on their version of Turtles, and they taste so good.
Visit Bissinger's online to give the gift of sweetness to your admin. They will love it! Pricing starts at 6o minutes for $99.
Soothe
Our Administrative Professionals Day Gift Guide can't be complete without the gift of relaxation. Soothe is an app that find local massage therapists who are mobile. This means they come to the client wherever they are—work, home, etc.
Soothe provides massages on demand, and are available 7 days a week in most areas, even on holidays. Buying a gift card from Soothe ensures that your admin will receive some pampering by 5-star massage therapists whenever they need it. Visit their website for more information.
(PRODUCT) Red iPhone 7
If your office runs on iOS, it is time for your admin to update their device. The new (PRODUCT) Red iPhone is an awesome conversation piece and helps give back. Every purchase contributes to the Global Fund to support HIV/AIDS programs and help deliver an AIDS-free generation.
Sleek, stunning, powerful, and can save lives. 2-year contract may be required. Visit Apple for more information.
Easy Pose
Giving the gift of health could be the best gift of all. Easy Pose is a service that offers in-home private yoga lessons in the home or in the office.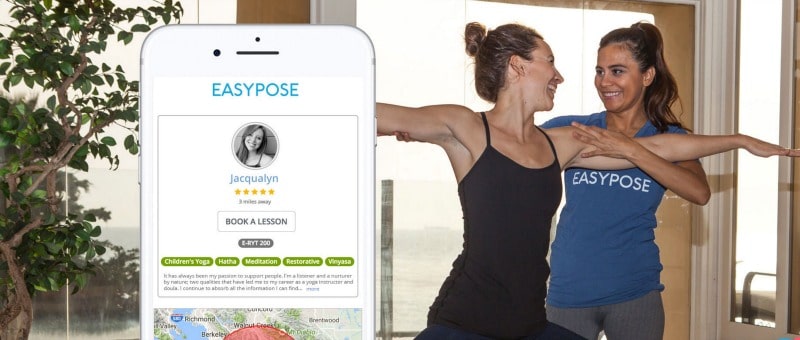 Instead of having to go to the gym, this on-demand yoga service gives top-notch instruction. Helps destress and simplifies. Plans start at $80.
Tiffany Yorkie Celebration Note Cards
Tiffany and Co. always gives a personal, yet powerful statement that is classic and charming. Your admin will absolutely adore these Tiffany Yorkie Celebration Note Cards embossed with the stylish pooch and iconic Tiffany Blue envelopes.
Sending thank you notes has never been this fun. $50.00 for a pack of 10 notecards. Click HERE for more info.
Polaroid Snap Camera
What's old is new again. With the popularity of Instagram and the usage of filters to give photos a vintage look, Polaroid reigns supreme again by delivering photos instantly, just like they did back in the day. Their new Polaroid Snap Camera gives digital HD quality in a photo that prints in seconds.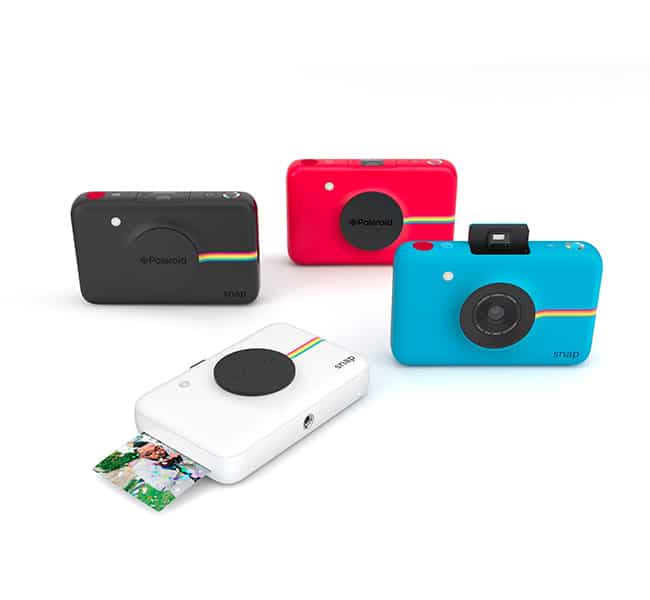 In a variety of colors, the Polaroid Snap Camera makes a great gift idea. $89.99 on Amazon. Click HERE for deets.
Garrett Popcorn
Who doesn't like popcorn? And who doesn't like Garrett? With a plethora or favorites including the highly acclaimed Garrett Mix, you can't go wrong with giving the gift of this treasured treat.
Order your admin's fave flavor online and give them a surprise they will love. Prices vary, visit the Garrett website.
Roost Crate
How about giving the gift of a farmer's market in a box? I recently covered the Roost Crate subscription box on my food blog Life Well Eaten, and I fell in love with this package of edibles and food made items from the Northeast and Mid Atlantic areas of the U.S.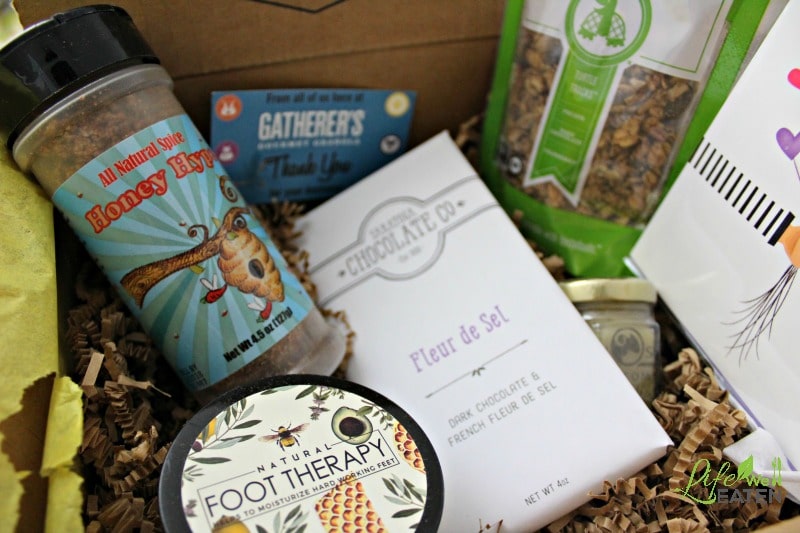 Roost Crate is woman owned and is available for a one time gift or a yearly subscription. I cannot wait to get my next box! Visit their website.
Administrative Professionals Day 2017 is Wednesday, April 26th. Make sure to get your shopping on. And if you are an admin professional, don't be afraid to share this post as a hint. 🙂