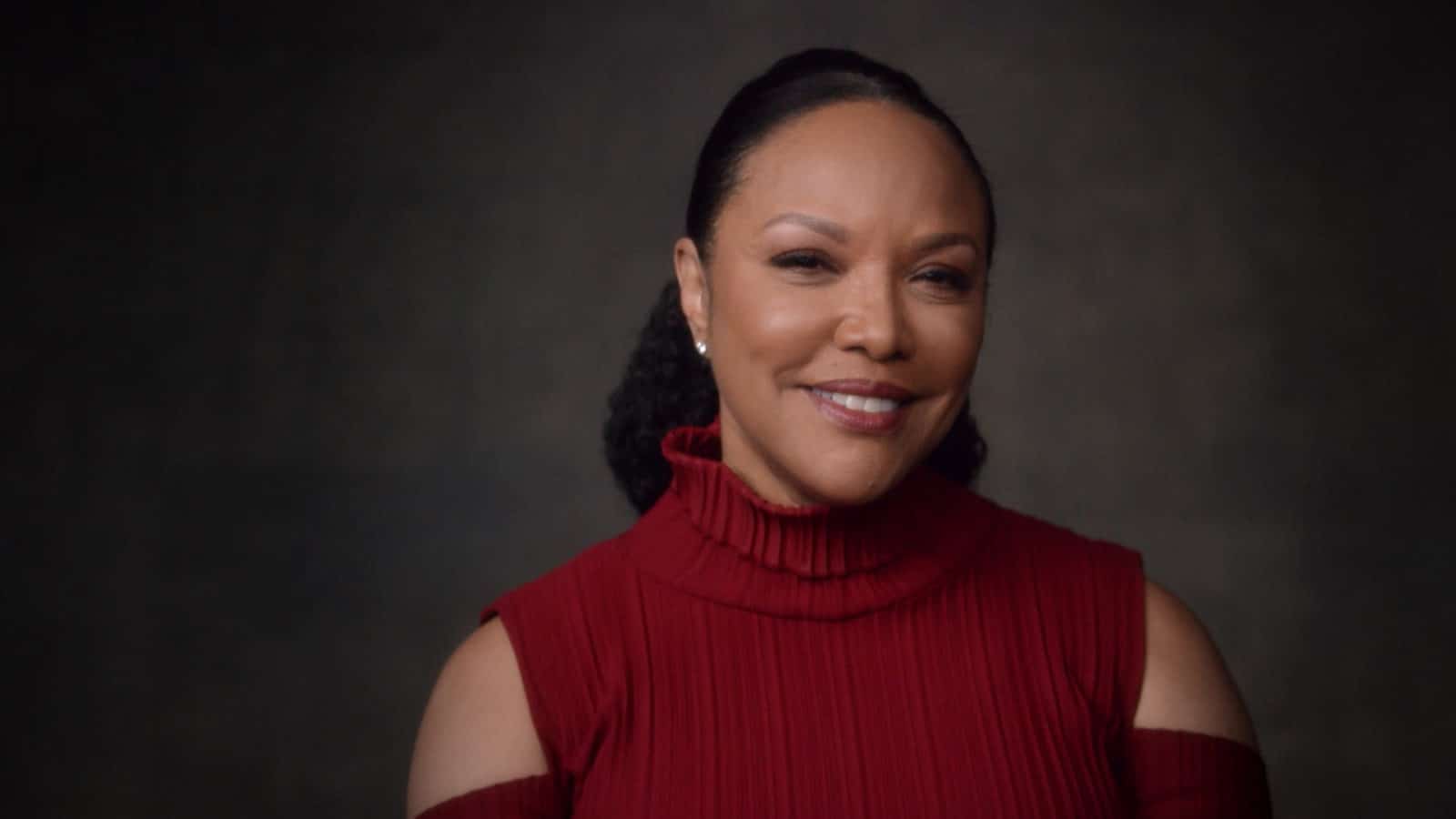 Oprah's Master Class is always must-see TV, in my opinion. There are so many gems and doses of wisdom during an hour with some of entertainment's most successful moguls and talents.
I try not to miss an episode, because I have so much to learn.
Lynn Whitfield has been one of my favorite actresses since I saw her in 1991's The Josephine Baker Story. She was the epitome of the untamed ingenue who was raised in poverty in St. Louis and rose to stardom as one of the biggest and most successful black women of her era. Lynn was born to play that role, and she was Josephine Baker—it was hard to separate her from the movie, she was so good.
Fast forward to present day, and Lynn is still a force to be reckoned with as the triumphant matriarch Lady Mae, First Lady Greenleaf of Calvary Fellowship, who also has her share of secrets.
Lynn sat down and shared her story flawlessly and transparently during the latest installment of Oprah Winfrey's Master Class (click HERE). I watched, notepad in hand to write down the all of the pearls and teachings she was sharing. As our elder, Lynn has a lot to share and we have a lot to learn from her.
Watch the trailer:
I am sharing five career lessons that I learned while watching
Oprah's Master Class with Lynn Whitfield
. These lessons are sure to encourage you and push you to work harder to achieve your dreams.
Find your tribe
Early on in Lynn Whitfield's career, she learned that finding her tribe was important in her overall personal and professional success. While she tapped her family to give her love and strength, she was able to form a tribe who assisted her in being the best person she can be.
You are born with a family, but you are blessed with a tribe.
Never give it up, even with others give up on you
Lynn spent 7 months "trying out" to be Josephine Baker only to be told that she didn't make the cut. This is after she entrenched herself in everything Josephine and even cut a mini-movie dressed as Josephine to help seal the deal.
Many months later, they asked her back to audition again, and it was then that she was given the iconic role that would transfer her career. Lynn never let go of her dream of playing the role she knew she was born to play, and it being her most critically acclaimed role ever.
Your roadblocks can be your blessing
Shortly after completing The Josephine Baker Story, she got married to the film's director and became pregnant. She thought that this was going to hinder her success—she was in her prime.
Lynn admitted that she found motherhood to be a blessing, one she hadn't expected, but one she was honored to be a part of. Her daughter Grace brought her more fulfillment than any role she could ever play. The role of mother is her most coveted.
Being authentic is key to success
Lynn expressed that she is now truly happy with the woman she is. She is not scared to be authentic or to pivot when necessary because she understands that she was built to handle whatever comes her way. Being herself and authentically true has helped eclipse any insecurities or anxiety that she used to have.
Do Something Different
When talking about her role as Lady Mae on the highly rated OWN series Greenleaf, she said she was apprehensive about taking it. Television is quite different from film, and she wasn't sure if she wanted to play a First Lady. I am so glad that she decided to take it on, because I can't see anyone else playing this woman of God but her.
Doing something different has given her entree to a different audience and a new age group of fans. Sometimes we have to switch our style up to create another lane for ourselves.
Lynn Whitfield's story is one of courage sprinkled with a passion and drive to succeed. I can't wait to see what she does next.
New episodes of Oprah's Master Class air weekly on OWN. Check your local listings for times. Photos courtesy of OWN.