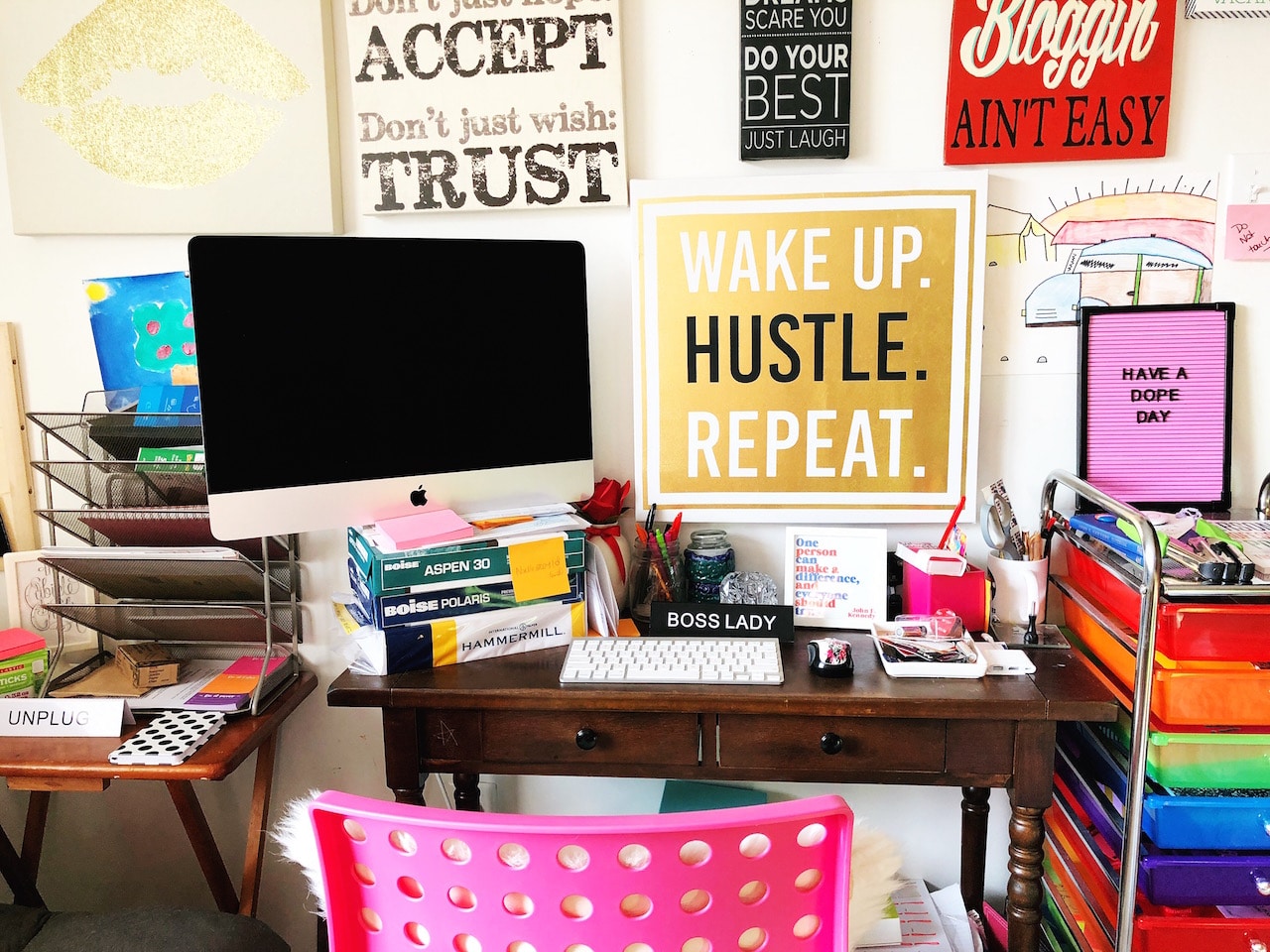 Work Life Management is the proactive facilitation of keeping one's work life and personal life in check and as close to center as possible. It helps you focus on creating boundaries which help you achieve your personal and professional priorities while maintaining a positive overall health and wellness outcome.
My main goal as a Career and Lifestyle Engineer is to assist professionals with crafting a Work Life Management Plan that assists them in living their best lives. When you have an optimum Work Life Management Plan that works for you, you are better able to handle whatever comes your way in a positive fashion.
Do you want to be able to live a life that is full and well lived while achieving your goals? Check out how to Create Your Own Work Life Management Plan in 5 Easy Steps—and then put it to use.
Step 1
Define what your priorities are
Take a piece of paper and then fold it in half. At the top of each half, write Personal on one side and Professional on the other. Then list all your short term and long term goals down. Use the back of the paper if necessary.
Look at your list and study it carefully. Are these priorities doable? Are the realistic and within your skillset and needs?
Step 2
Create and then activate boundaries
Priorities are the what—boundaries are the how. Boundaries are the guardrails that help you execute what your priorities are.
Let's say for instance that one of your personal priorities is to get eight hours of sleep per night. Boundaries that you need in order to enforce this priority may be to not have a TV in the bedroom so that you can fall asleep without distraction. Another boundary to help you achieve this could also to be to leave your phone in another room so you won't be tempted to scroll on Facebook for hours before you fall asleep.
Boundaries are your secret sauce that help you achieve your priorities, but they don't work unless you stick to them.
Step 3
Systems, please
We've discussed priorities (the what) and boundaries (the how). Now, it's time to instill systems. Systems are the bridge from both your priorities and boundaries to help get them done.
Let's use the above mentioned example for instance. Your priority is to get eight hours of sleep each night and your boundary to make that happen is that you will leave your phone In the other room so you won't be tempted to get online while in bed.
So far so good.
But what systems will you put in place to make sure that happens?
The system you create for this will make sure that this gets done. So a system to implement to make sure you get eight hours a sleep with keeping your phone in another room is to make your bedroom a Blackout Zone, so that it is only used for rest, relaxation, and intimacy. No phones or devices in the bedroom, say, after nine o'clock. This system assists you in bridging the gap between your priorities and the boundaries.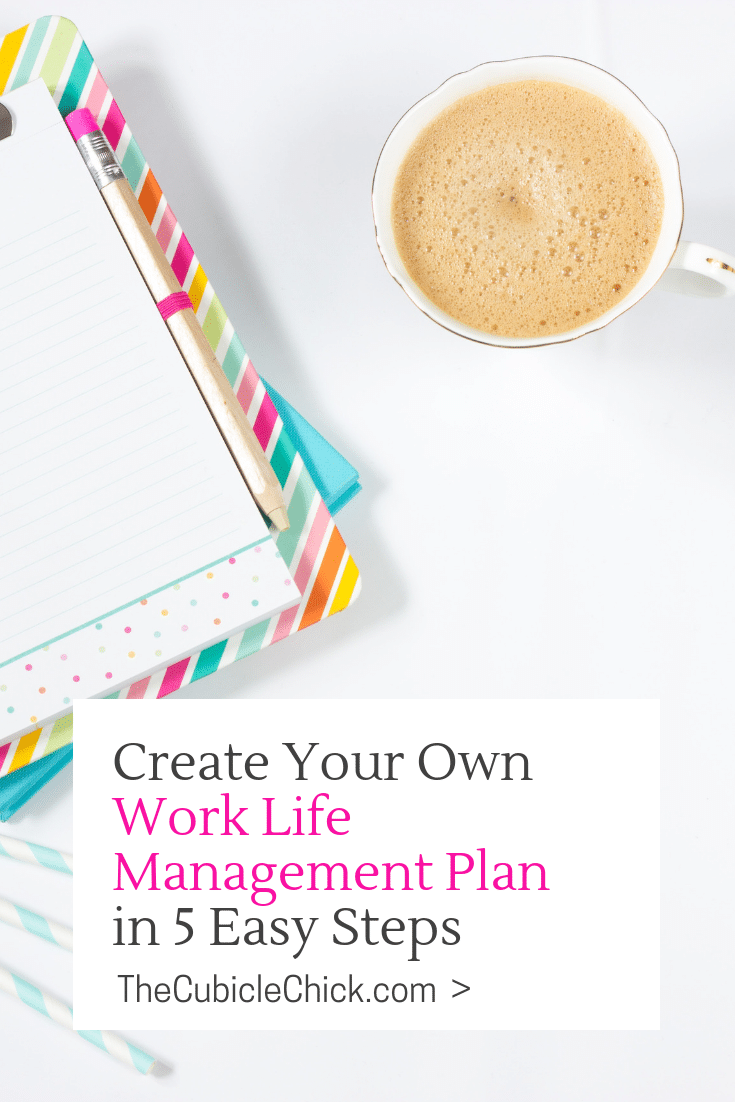 Step 4
Make it a habit
Now that you have your priorities flagged and your boundaries set up and your systems in place, you need to make them a habit. You do this with repetition and consistency. The more you repeat your boundaries when going after your priorities, the more you'll be programmed to stick to it.
It helps to have an accountability partner who can help you with this. Share your priorities and goals with them and let them  know they are non-negotiable. Try not to plan anything for 30 days that will hinder your success in these areas (trips, vacations, etc.).
If you need an accountability partner to help you be goals accomplished, you can check out my Accountability Axis program, which is affordable and works around your schedule.
Step 5
Say no
In both work and life, you are asked to do things that aren't required for you to do. Sometimes, you don't mind doing these things, but other times, you do. Instead of being the "good employee", "good wife", "good mom", "good friend" (you see where this is going?), learn to say no. Without apologizing, without explaining, without feeling bad.
Your Work Life Management depends on you being able to not be that person that does it all. It depends on you to be that person who can back away from the table without feeling guilty.
How do you say no?
Stick to this: if it isn't a priority, or makes you break your boundaries and messes with your systems, then it's a no.
This may be the hardest thing to do in this step process, but it is very important for your overall Work Life Management and must be used to protect yourself from being stressed out and stretched through.
Let's recap the 5 Steps for Work Life Management:
Step 1 Define what your priorities are
Step 2 Create and then activate boundaries
Step 3 Systems, please
Step 4 Make it a habit
Step 5 Say no
Start working these steps daily, consistently, and proactively, and watch how much your work life and personal life improve.
Want to take this a step further? Buy my Red Means Go Work Life Workbook, which helps you create your own Work Life Management formula. Download it now HERE.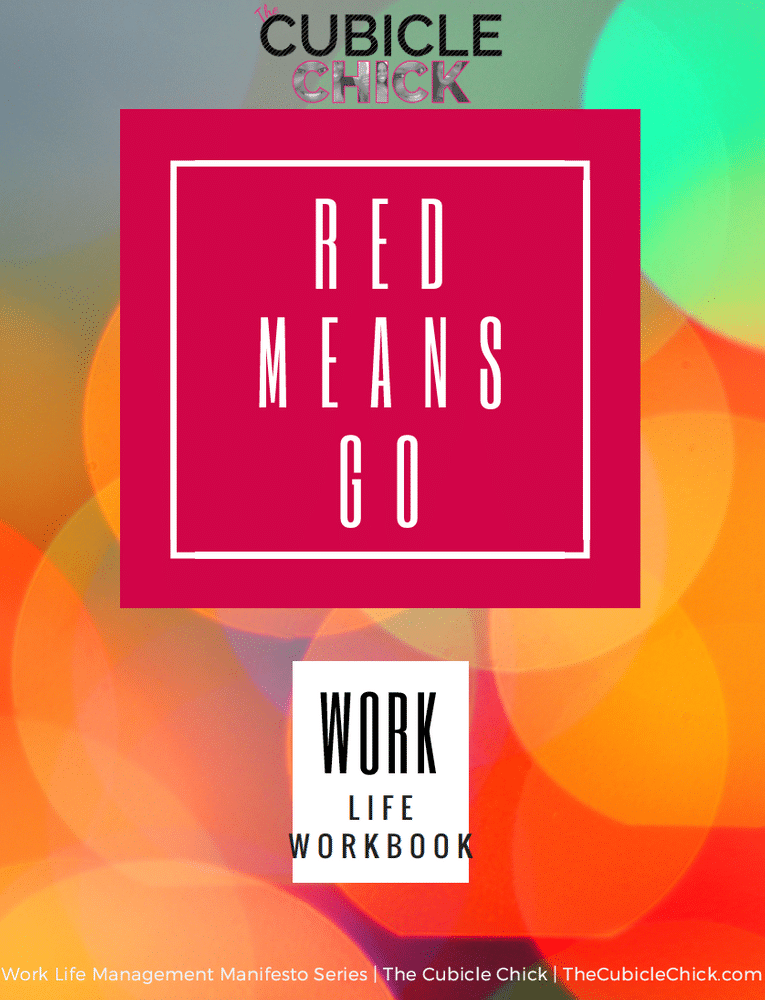 Are you ready to live your best life?