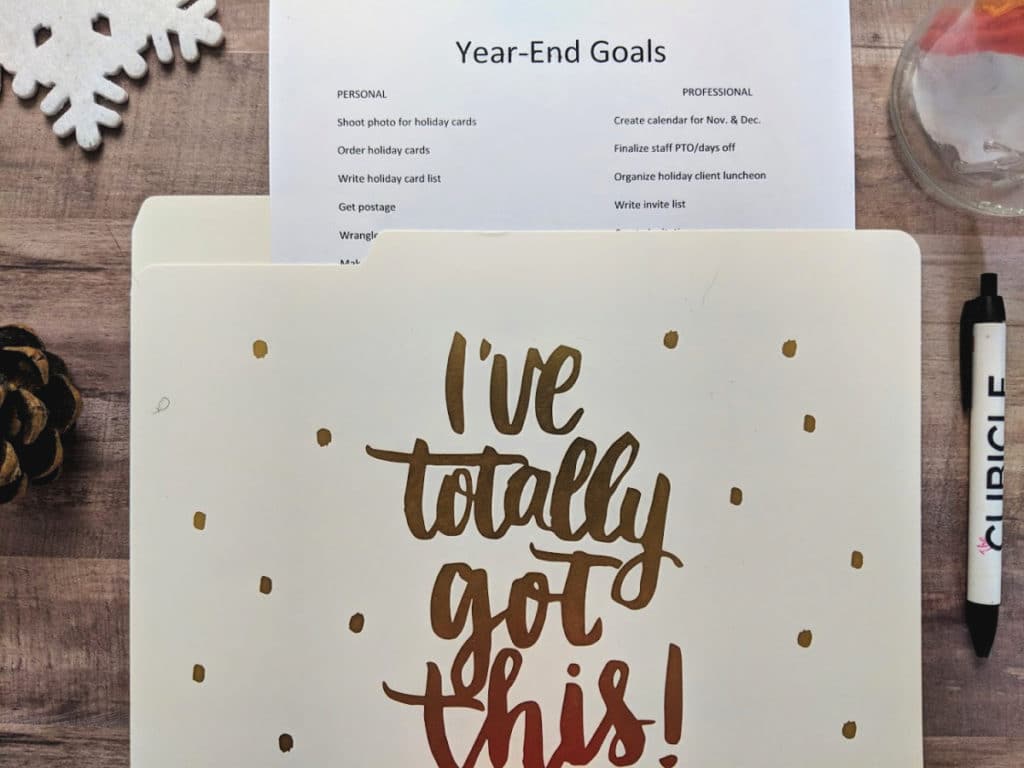 This post is sponsored by Boise Paper.
Are you making a list, and checking it twice? If you haven't noticed, we are in the final countdown of the year—and with only a little bit more to go, you may be stressing out on how you will finish your year goals accomplished and with everything checked off your list.
As your go-to Work Life Management aficionado, I got your back! I am sharing An Ultimate Guide to Meeting Year End Deadlines so that you can truly enjoy the season and look brilliant while doing so.
Here are my tips:
Make a list and use deadlines
It is important to stay organized by making lists of what you need to do between now and the last day or the year. Break the list into two categories: personal and professional, then write all of your must-do's down. Next to each goal, write a drop dead date for completion, because a goal without a date is just a wish.
Take these lists, and add them to your smartphone or tablet alongside the deadline dates, so that you are sent a reminder to keep you on track.
For more tips on navigating your career during the holidays, you can read my article on the Be Paper Smart blog HERE.
Get the family involved
For your personal goals, you'll need your family's help. Divide tasks out to family members and offer an incentive to get them done before the deadline. Does hubby need to put up all of the Christmas lights and outdoor holiday decor by December 1st? Give him an incentive like a massage or romantic dinner to sweeten the pot.
Give the kids things to do, so they can also feel like they are being involved.
You can also do these important chores and Honey-Do's together as a family unit to spend time together while getting everything done.
Read: Create Memorable Fall Projects with Boise Paper
Finish major projects now
For work projects and deadlines, work on them now and get them done so that you can truly enjoy the holiday season. Work on major tasks each day to make sure they are complete, and give yourself a few days before the deadline to check for mistakes and edits.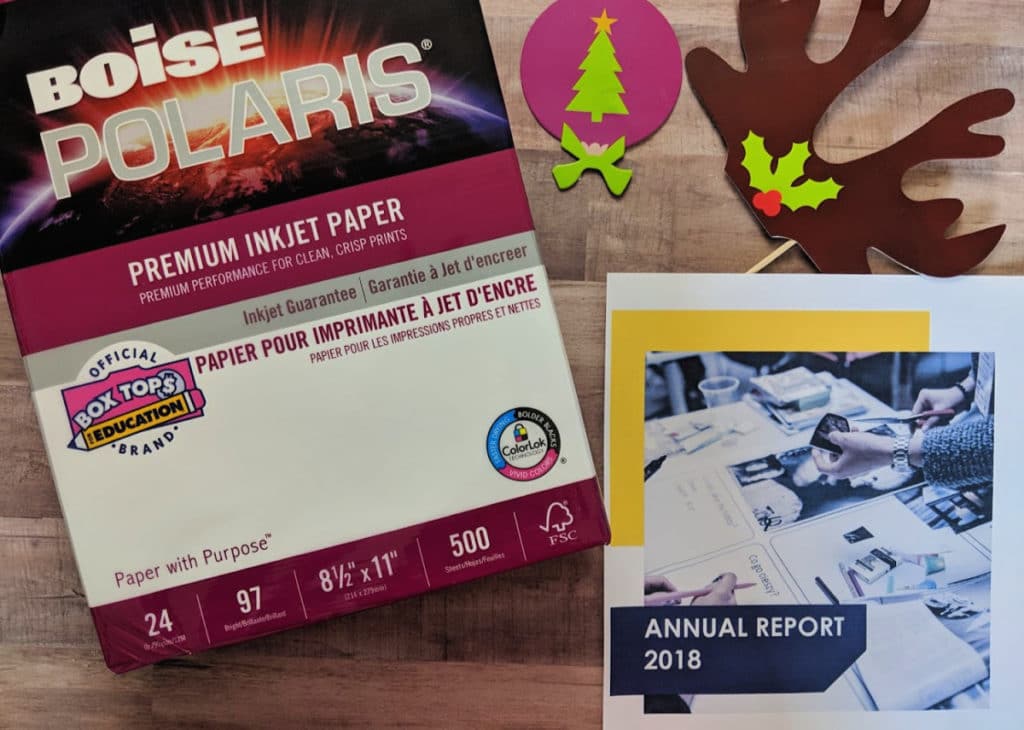 In order for you to put your best foot forward and look brilliant, make sure to use Boise POLARIS® Premium papers for all of your projects and presentations.They have a 99.99% Jam-Free Performance Guarantee, and will make the colors in your project pop and come to life with no smudging. Whether you are using a variety of printers and copiers, using Boise POLARIS Premium papers will more than pass the quality test.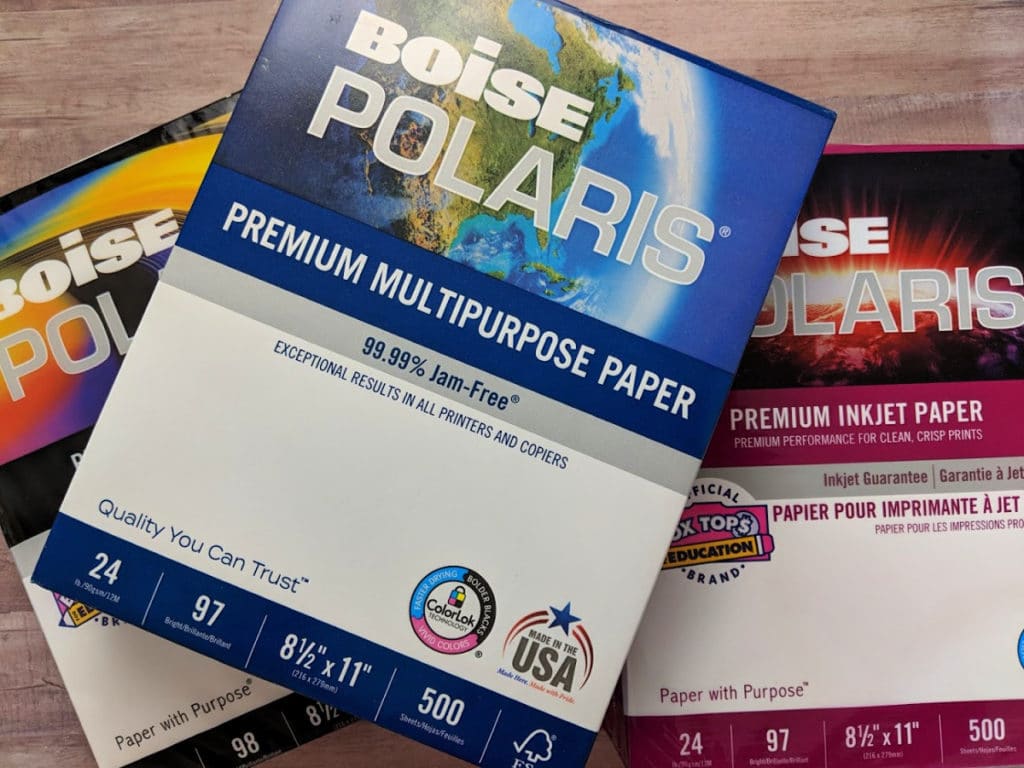 Don't overdo it
Pace yourself when tackling your to-do's, and be realistic when it comes to meeting your year-end goals and their deadlines. If you know that you have a major proposal to get done before Thanksgiving, don't add extra things to your work day that can bog down your progress and make you work overtime to get it done. Use your time wisely and manage it effectively so that you won't be under pressure.
Now that you're armed with my Ultimate Guide to Meeting Year End Deadlines, here comes the fun part! With the help of my brand partner, Boise Paper, and Boise POLARIS® Premium papers, I am giving away one (1) $100 Visa Gift Card. To enter, complete the Rafflecopter below.
a Rafflecopter giveaway
This giveaway is open to U.S. residents only, void where prohibited. You must be 18 years of age or older, and must follow all of the entry rules. This giveaway ends on Sunday, December 9th at 7 pm CST, and the winner will have 48 hours to claim their prize, or an alternate will be selected. The prize is being given away by Boise Paper. Good luck, everyone!
I hope that each and every one of you have the best holiday season ever—with all of your goals checked off done!