I love bright, unique, and interesting colors full of depth and shine! China Glaze's Neon collection does just that, and the Orange Knockout color is my personal favorite. It is not a part of China Glaze's new collections, but I love color period. I like to review different colors with personality style, and flair. Old or new, if it's got texture and color, I like!
I was impressed with Orange Knockout. I purchased it along with three other colors from Sally Beauty Supply last month. And while the other colors were matte and dull, Orange Knockout came to life with each coat. I did use three coats in order to get the maximum amount of color;
What do you think?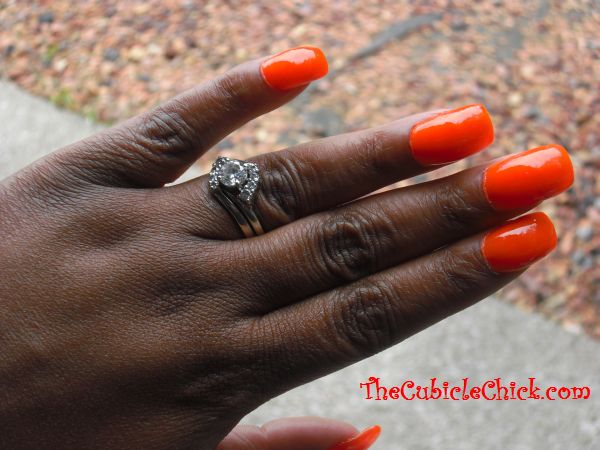 The product(s) shown in these photos were purchased by me. This is not a paid endorsement or review.