This week is Adventures in Parenting Week on Discovery Health Channel. According to M. from Discovery:
Every parent is confronted with challenges when raising a child; however, not all challenges are created equal. From September 13 through September 17, Discovery Health offers a look into families coping with remarkable parenting challenges with ADVENTURES IN PARENTING, an all-new weeklong programming event. With premiere specials airing nightly, ADVENTURES IN PARENTING profiles parents confronting diverse family issues, ranging from raising a child genius, to tackling childhood obesity, to caring for a child with Tourette's syndrome.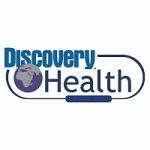 The line-up Adventures In Parenting Week are as follows:
TOURETTE'S UNCOVERED
Premieres Monday, September 13, at 9 PM (ET/PT)
In this one-hour special, viewers will meet four children with startlingly different Tourette's diagnoses: Jonah, a boy who cannot suppress his overwhelming need to get up and run away; Colin, a boy who experiences constant headaches as a results of his tics; Marques, who suffers from the rare strain of Tourette's that causes patients to shout obscenities uncontrollably; and Jaylen, a remarkable boy who is taking his experiences in school dealing with Tourette's to a group of kids in an anti-bullying speech. Cameras will follow the lives of parents as they help their children cope with life within a world where you just can't stop "ticking."
8 BOYS WANTING A GIRL
Premieres Tuesday, September 14, at 8 PM (ET/PT)
What is it like to have a family dominated by one gender? 8 BOYS WANTING A GIRL is the controversial documentary that explores the debate surrounding child sex-selection and gender identity. The special follows the lives of several families willing to do anything it takes to stack the odds in their favor for the baby boys or baby girls they desire.
DEADLY DECISIONS AT 13
Premieres Tuesday, September 14, at 9 PM (ET/PT)
DEADLY DECISIONS AT 13 is a highly charged, emotional film that captures the real-life story of Hannah Jones, a terminally ill 13-year-old girl who refused a lifesaving heart transplant. Tired of a life of invasive medical attention, Hannah refused to undergo the surgery and requested to die peacefully within her home. While her supportive parents sided with her decision, authorities took a very different view and ordered police to remove the girl from her home so the treatment could proceed. In 2008, Hannah made headlines when she won the right to refuse treatment against the British high government. With exclusive access to Hannah and her family, viewers will follow the amazing journey of this brave and extraordinary young girl.
MY CHILD WON'T TALK
Premieres Tuesday, September 14, at 8 PM (ET/PT)
Enter the mind of a child who suffers from the strange and isolating condition known as selective mutism. These children will often speak normally at home, but in public they are paralyzed with anxiety that leaves them speechless. Untreated, the condition threatens to destroy all aspects of a normal social life. MY CHILD WONT TALK tells the fascinating story of children who struggle from one of the most severe forms of social anxiety, and how their parents seek out options for a cure.
MY KID'S SMARTER THAN ME
Premieres Wednesday, September 15, at 9 PM (ET/PT)
Walker will soon have his IQ tested. His obsession with cars has produced an amazing talent: At just 3 years old he can identify the make and model of any car by sight alone. MY KID'S SMARTER THAN ME explores the joys and hardships faced by ordinary families raising off-the-chart kids. In this special we meet child geniuses ranging in age from 3 to 15, who have never gone public with their talents: Pranav, a 7-year-old from Ohio who has an IQ 16 points higher than Einstein's, and Autumn, an 8-year-old art prodigy whose works sell for thousands of dollars. With "in the moment" interviews with the children, their parents, siblings and experts, MY KID'S SMARTER THAN ME enters the world of parenting extraordinary children.
BIG KIDS
World Premiere Thursday, September 16, at 9 PM (ET/PT)
BIG KIDS is the one-hour special that puts viewers in the front seat of America's obesity epidemic, profiling the lives of two obese children and their struggles to embrace healthier, happier lifestyles. While one participates in a nationally renowned weight-loss boot camp, the other receives personal intervention-style counseling from top fitness and nutrition experts at home. Follow these children and their families as they seek lasting solutions to a health problem millions of Americans struggle with each day. Highlights include a special appearance by motivational speaker and Olympic gold medalist Dominique Dawes on behalf of the Presidential Counsel for Physical Fitness, discussing the first lady's LET'S MOVE health initiative.
PARALYZED AND PREGNANT: FOUR YEARS LATER
Premieres Friday, September 17, at 9 PM (ET/PT)
Following up on the moving story of Michelle Cartsen, a quadriplegic mother who beat the odds and gave birth to a healthy baby, viewers get an inside look at her life four years later. Now separated from her husband and sharing custody of her preschool-aged son, Michelle is ready to tackle the next stages of her life, including parenting a son with the challenges of paralysis and even diving back into the dating scene.
There are also a few interactive events to get parents talking and discussing the issues that face them as parents. On Wed., Sept. 15th at 1pm EST, Discovery Health is hosting a webinar with childhood obesity expert Dr. Joanna Dolgoff, Danielle Marshall (Senior Manager of research and evaluation at kaBOOM!, and Dominique Dawes, three-time Olympian and co-chair of the President's Council on Fitness). To participate, click HERE.
There is also a Discovery Health Adventures In Parenting fansite in which you can see video clips, look at a gallery of art by child genius Autumn deForest, quizzes and more: http://health.discovery.com/tv/adventures-in-parenting/
I think that Adventures In Parenting is a wonderful tool to help parents with specific problems impacting their family. Please check your local listings for the times of programs available in your area.
Will you be watching Discovery Channel's Adventures In Parenting Week?