Now that the holiday party season is in full swing, it's time to break out the beauty arsenal to wow everyone in attendance. Beauty doesn't have to be expensive—when you purchase items that are timeless and always in style, you can use them year after year with a little creativity.
Here are a few 'The Cubicle Chick' picks of beauty items that are sure to make all heads turn at any holiday party you attend this season:
Make-Up: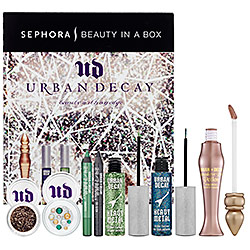 This Urban Decay Sephora Beauty in a Box collection retails for $35 at Sephora and includes liners and shadows that are "spirited for the season". Deck the Halls with this collection of looks and be sure to make heads turn.
I have previously raved about Urban Decay's Book of Shadows III UD Loves NYC collection which was released this fall. For more of an edgier look with colors that wow and pop, these colors are sure to be a hit. Retails for $54.00.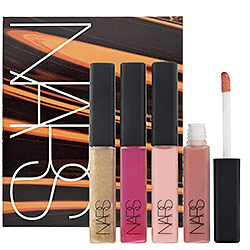 I haven't been much of a Nars fan, but I swear by their blushes and their glosses. This limited collection of lip glosses called NARS Follow the Boys Lipgloss Set is perfect for that glam holiday party you are wearing and comes in 4 shades:  Turkish Delight, Easy Lover, Moon Fleet, and Sweet Revenge. Layer the colors or mix 2 shades for a completely bold look. Retails for $40.00.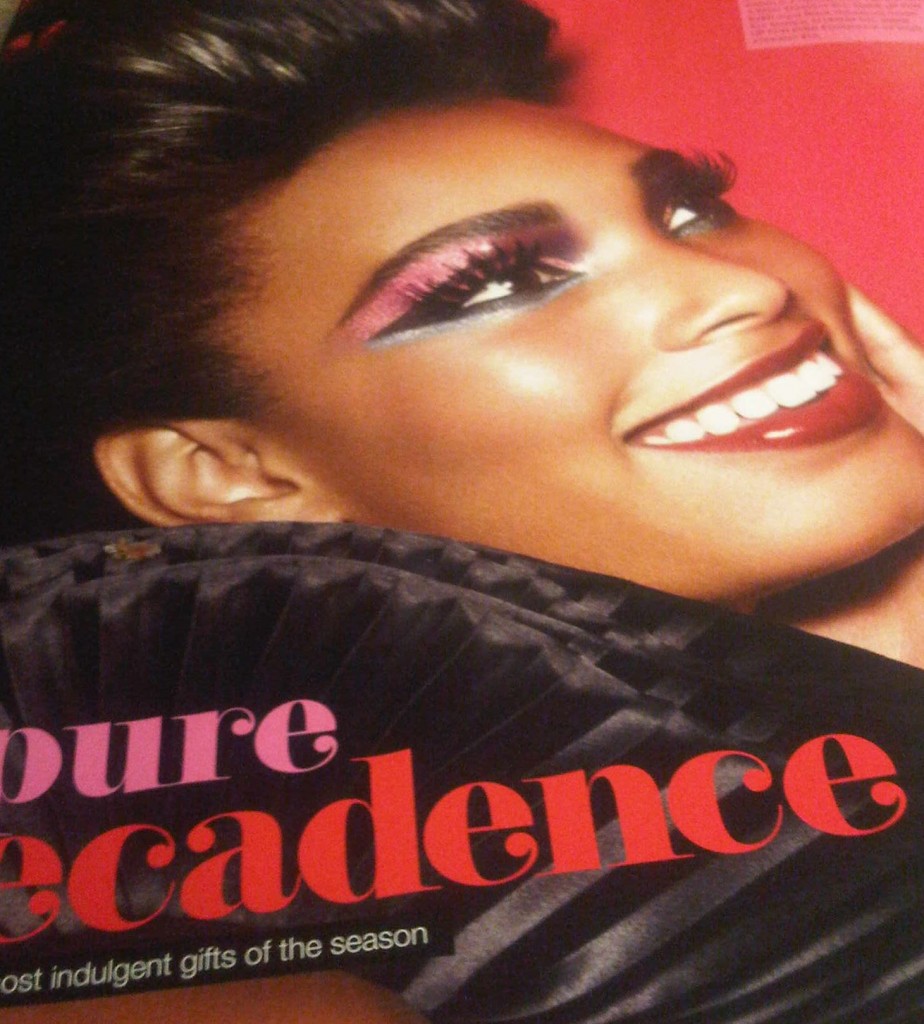 Utilizing the make-up above could give you results such as these. Make sure to add accessories like false eyelashes or a high impact/long length mascara can accentuate your look.
Beauty/Fragrance/Body
OPI's Burlesque Collection inspired by the movie of the same title is a popular nail lacquer option for the holidays. Shimmery and bright, these colors can stand out in a crowd. $8.50 per bottle.
Brocato Shimmer Sprays (available gold and platinum) are the perfect body accessory. A few sprays to the neck, shoulders, and arms can give your skin a glow that pops. It also makes you feel oh so sexy. $8.00 retail.
Philosophy's The Gingerbread Girl duo is a must-have for the holiday season. The lush smell of gingerbread and spice soothes the senses and prepares your body for pampering. This limited edition of Foaming Bubble Bath with gold shimmer and Body Lotion is the perfect way to set off your night pre-holiday event. At Sephora, $20.00
I recently received Paco Rabanne Lady Million as a sample with a purchase at Sephora. I instantly fell in love with the scent and it will be my fragrance of choice during my holiday excursion. The Paco Rabanne Lady Million gift set retails at Sephora for $65.00, or you can buy a 1 oz. perfume spray for $48.
Dresses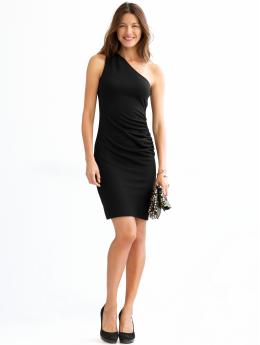 I have a dress similar to this from American Apparel. This one shoulder LBD is a must-have for the season, for it can be dressed up or dressed down for the occasion. For extra bling, add a belt and other accessories for a haute look. $150.00 from Banana Republic.
If you dare, this dress is a walking statement. I ordered it from Forever 21 Plus (formerly Faith 21) and I will be modeling it for you guys on my site to let you know what it looks like on the flesh. But I was attracted to the colors and the design. Definitely a stunner. $27.80.
This strapless (he straps can be removed) corset number from Victoria's Secret has just the right amount of drama for your holiday event. At just $79, it's fab and affordable!
Now that your make-up, beauty, body, and wardrobe has been picked out for your holiday parties, you can handle other things. I hope you like the selections I have picked out for you, or at the very least, it has sparked some creative ideas of your own. Here's to a happy holiday party season!