This is a compensated post written by me on behalf of RoC Skincare and Socialstars. #WomenWhoRoC.
It is officially the holiday season, and many of us are in the middle the busyness of it all. This time of year calls for not only hosting a few seasonal fetes of our own, but also attending company parties, family get togethers, and other yuletide outings. We all want to look our best for these events, and that begins with the proper skincare regimen. The beginning stages of my beauty process before an event is applying moisturizer so that my makeup goes on smooth and stays on all night. A good moisturizer helps to set the skin so that it has the proper foundational canvas to bring out your best features.
This holiday season, I've been using RoC® RETINOL CORREXION® Deep Wrinkle Daily Moisturizer with Sunscreen Broad Spectrum SPF 30. Even though there may be less sun out and colder climates, a well performing moisturizer with sunscreen is needed daily.
RoC® RETINOL CORREXION® Deep Wrinkle Daily Moisturizer not only works to keep your skin soft and smooth, but it also is clinically shown to visibly diminish wrinkles after 8 weeks of use. And after 12 weeks, deep wrinkles are visibly reduced.
RoC Daily Moisturizer is appropriate for most skin types. I have oily skin and I used to shy away from using moisturizer, but now that I know better, using it actually keeps my skin less oily and gives me a glow that helps keep me looking young. It also uses an exclusive combination of pure retinol and the latest sunscreen technology that is specifically engineered to deliver top notch UVA and UVB protection with an SPF 30.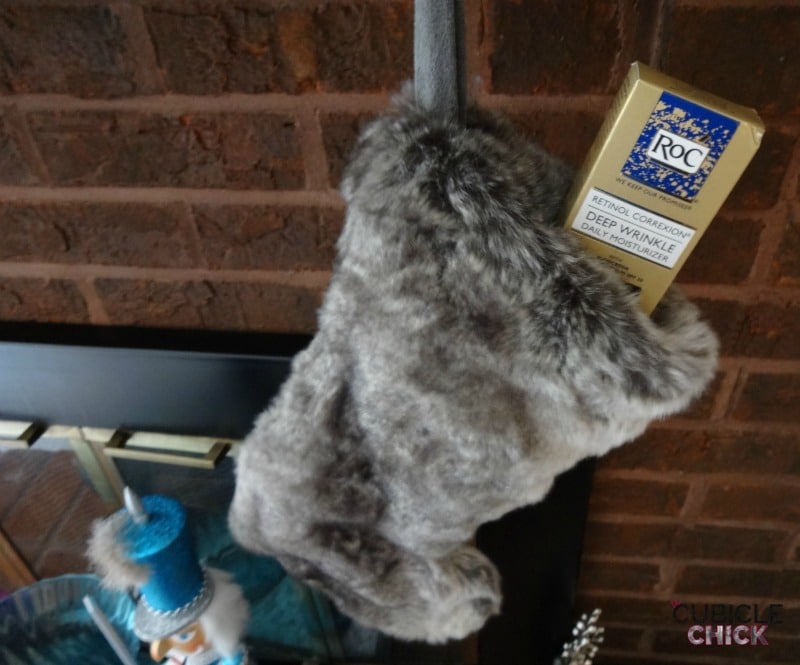 So now that you have the scoop on my new go-to moisturizer, here's a few additional tips to help keep you festive and fun during the holiday party season:
Be Thoughtful
Always bring a gift or token of appreciation for your hostess. Throwing a shindig takes a lot of effort, so giving a gift of gratitude shows you appreciate the invitation and the hospitality. If you are looking for hostess gift ideas, I have a few that you can actually make yourself here.
Save Time
A few days before the holiday event, make sure to pick out your outfit and accessories you plan to wear. This will help you save time and help keep your stress level down—preparation is key!
Work the Room
Be prepared to mix and mingle at the holiday parties, and avoid being a wallflower—'tis the season to be jolly and personable! If there are games during the party, be sure to participate, as this can be a great ice breaker and conversation starter.
Pay Attention
Make sure to read the holiday party event thoroughly, and pay close attention to the request of the hostess or to any special instructions. Is it an Ugly Sweater themed event, and if so, do you have one to wear? Try to follow the theme of the event that is taking place. Oh, and RSVP if required so that the hostess has an appropriate headcount.
The holiday party season can be a rather busy and hectic time, but make sure that you enjoy them.
Want more tips on preparing for the holidays? Check out my previous RoC Skincare Ambassador post- Looking Your Best This Holiday Season Means Preparing Now. Make sure to incorporate RoC Daily Moisturizer into your holiday party prep routine so you can look and feel your best.