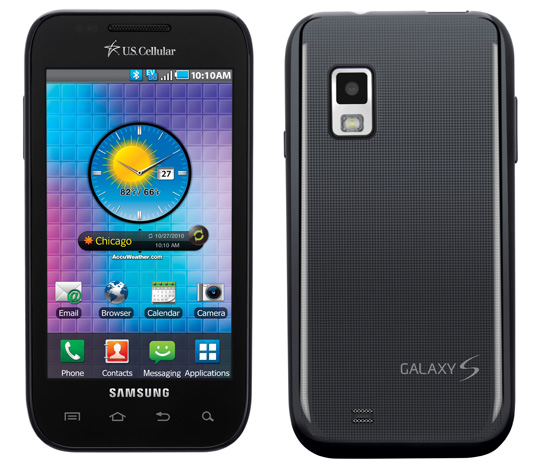 As a Cubicle Chick, I must watch each and every penny. If I can save money, I am all for it. And in this economy, we should all be about saving our money and spending frugally. Which is why I nearly spit out my tea while reading an email I received from a local PR firm about U.S. Cellular—get this: they are offering all of their phones FREE in their stores beginning Friday, 12/17.
Here's the deal:
Every phone is free in U.S. Cellular stores from 12/17-12/24, perfect for last minute gifts. All of the phones U.S. Cellular carries including Android HTC Desire, LG Optimus U, or Samsung Mesmerize are free. Purchasers of the phones and existing customers can also receive a $100 credit in addition to receiving a free phone. Advanced smart phones like Blackberry are free after mail-in rebate.
New customers signing up for U.S. Cellular's Belief Plan for 2 years will never have to sign up for another contract after the contract expires, so unlike other cellphone companies, you are not roped into a contract year after year.
I know this may sound too good to be true, but I've read all of the fine print, so believe me, it is true!
And although I am not a U.S. Cellular customer, I would be remiss if I didn't let me readers know about this exciting free sale at U.S. Cellular. With the economy rebounding, it is good to know that everyone can have a cellphone with a free offer like the one U.S. Cellular is making available.
Plans start as low as $69.99 a month for 5GB of data, unlimited text, picture, and video messaging, free GPS navigation, free unlimited incoming calls, nights, and weekends.
In addition, U.S. Cellular offers these holiday shopping tips to help you during the holiday rush:
• Find the best price. Use the application called "ShopSavvy" to scan the barcode of a product to find the best prices on the Internet and in nearby stores. You can also use "Google Shopper" and "Barcode Scanner."
• Cut the clutter. If your stack of discount cards from your favorite retailers is too much to lug around, use "Key Ring Rewards Cards" to store the images of the barcodes in your phone.
• Save money and go paperless. Download a coupon directly to your phone with "MyCoupons" and show it to the cashier. Another option is "The Coupons App."
• Take the shortest route. "Store Finder" points you to the nearest retail shops and "Store Hours" will tell you how long they'll be open.
To learn more about U.S. Cellular, visit http://www.USCellular.com or on Facebook, http://www.facebook.com/uscellular
Thanks to Susan for the money-saving pitch!