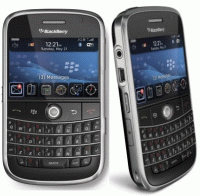 We are all a victim. Looking at our BlackBerry or iPhone every five minutes to check for emails, texts, and other communication, firing up our laptops everywhere we go, DVR'ing our favorite programs and watching them at our leisure, counting on our GPS systems to get us from point A to point B. These of course are all methods of technology which most of all us use on a daily basis.
But when is it too much? I know a few weeks ago when the Blackberry Messaging service went down for several hours, I was like a fiend. I hated not being able to communicate through that messaging device even though I could've used other ways to reach out to people if I wanted. It was then that I realized that there is indeed too much technology in my life.
My children have no idea what it's like to be in a world without wireless phones, Internet, cable, etc. But of course, I was born before all of that and lived just fine. Maybe it would be healthy for me to take a break from technology at times and get focused and centered on the things that are most important in my life.
Case in point: last weekend I kept my phone on silent for two days and I couldn't believe the sense of calm that accompanied me those days. Not hearing the email chime every time I received a message or the buzzing of the text alert was peaceful. I would occasionally glance at the phone to make sure I hadn't missed any important calls, but other than that, I had a non disruptive weekend and it was therapeutic for me.
What happened to writing letters, communicating in a more personal fashion? I used to love writing letters to my friends in different states. Then we went to emails, and now we mostly communicate on Facebook! I miss the good old days!
I spoke with MSW, Alicia Knight, who specializes in family technology issues. She had this to say about technology: "Of course technology can be a a good thing. It can save lives, reach out to people, and make our lives easier. But it can also pull us away from those who we are closest too and cause dysfunction in our households."
So what can we do to make sure we don't experience technology overload? Here is a short list of items Ms. Knight recommends:
Unplug from technology every once in awhile to find your center. Choose two days out of the week to unplug and just sit and read a book or write in a paper journal for an hour. Enjoy the peace and quiet. You will feel better afterwards.
Don't just rely on technology. Along with the emails and Facebook messages, write actual letters and send cards through traditional mail. This keeps your ties with people strong and developed.
At night, before sleeping, shut all of your devices down. Constantly hearing your phone go off while you are sleeping can break your sleeping patterns and can cause restlessness.
When hanging out with your friends or family, shut off your phone. It is rude and disruptive to be utilizing other forms of communication while spending times with loved ones.
If a device is not working, don't fret. Relax and don't get overwhelmed. Most of the times there is a warranty and it can be replaced. Your sanity cannot.
Follow the suggestions above and it should help you avoid technology overload. Do you have tips of your own or have you suffered from overload in the past? Sound off in the comment section! 🙂
Special thanks to Alicia Knight, MSW