Hey Cubicle Chick Readers!!! Danyelle mentioned in her 5 Most Fab Oscar roundup that I would be dropping by to dissect some red carpet fashions from last night's Oscar festivities. Before I start with the fashion commentary allow me to introduce myself, I'm Kim and I have a blog called The Stylish Life. I live in Chicago and I've been fashion obsessed for as long as I can remember.
I always leave long comments when Danyelle posts event pictures so she graciously offered me a bit of her web space to do my fashion thing. Now I'm no Joan Rivers who can be downright insulting in her fashion critiques, but I do tell it like it is.  This year's Oscar fashions did not impress me at all. There were no OMG moments or looks that sent me into a fashion frenzy. So without further ado, I'm going in.
——
Halle as always KILLS on the red carpet. She sparkles in Marchesa and I love the tulle train. This is simple elegance at its best.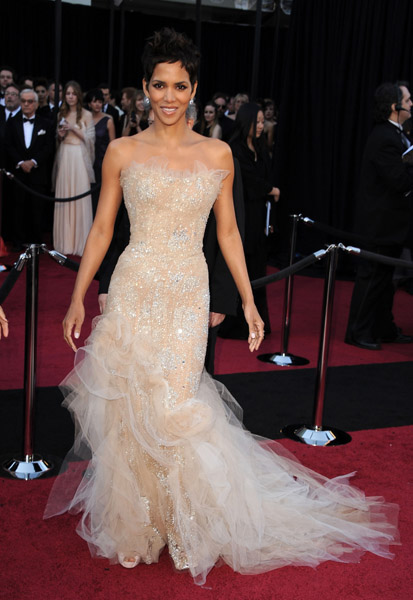 Sandra Bullock is striking in red. This is not my favorite look of the night but I give credit where credit is due. The dress is beautiful but Sandra is not serving it. Where is her necklace??? Why is she carrying a red clutch???  I would have carried a purple clutch. <<Sidebar>> Is that Joaquin Phoenix in the background?
I love Hilary Swank's dress but she really could have amped up the makeup a little more. All the drama is at the bottom of the dress! And where are her earrings???
Helen Mirren is another red carpet stunner. She's rocking this pewter Vivienne Westwood well.
Helena Bonham Carter has a style that is all her own and this gown is the most normal I have seen her wear. She's such a beautiful woman but she always chooses the most outrageous dresses that I am convinced used to line coffins.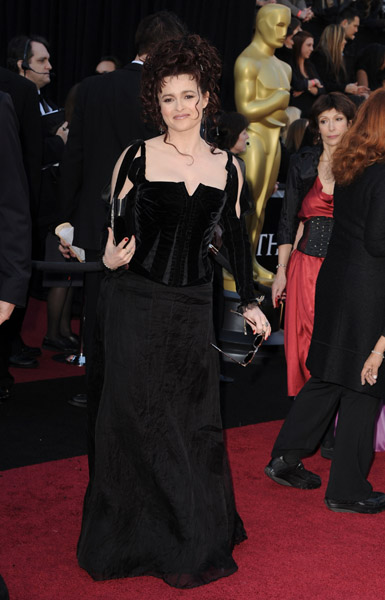 No, Nicole Kidman. No indeed. I'm shocked that one of my red carpet favorites showed up in this pale frock that does NOTHING for her. She looks washed out. I'm not feeling Ms. Kidman's look at all.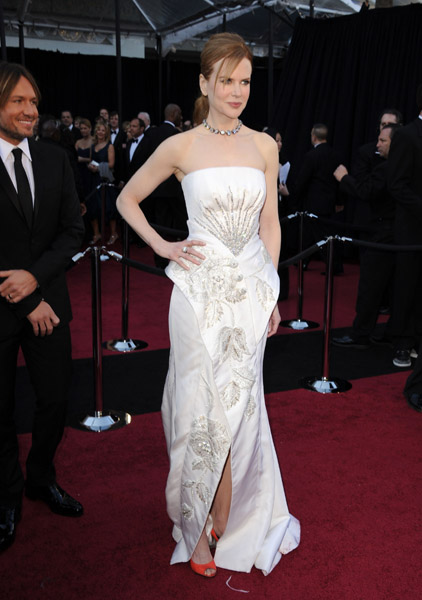 This was yet another example of underwhelming on last night's red carpet. I never thought I would see Reese Witherspoon show up to an event looking so dated and boring. Her whole look is very circa 1998.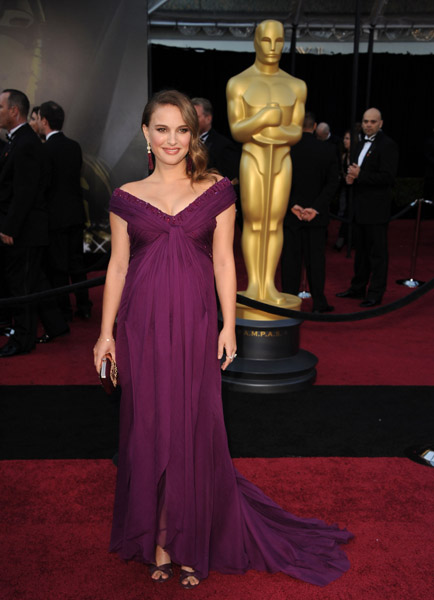 Natalie Portman was radiant in a purple gown by Rodarte. I'm not loving her shoe choice but I'll give the mommy to be a pass. She looks gorgeous.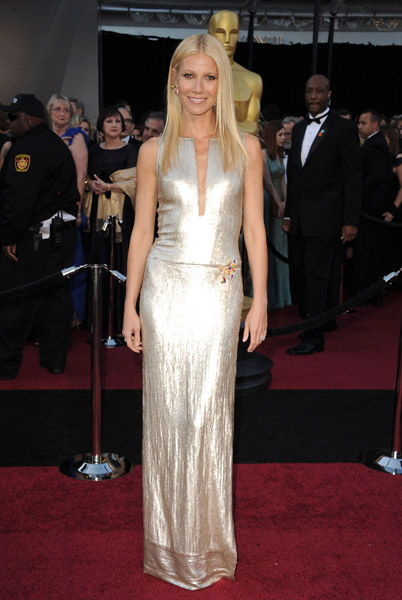 *sigh* Let me preface by stating that I am a MAJOR Gwyneth fan. Her style is impeccable but last night she played it way too safe. Beautiful dress, love the added broach, but her hair is boring. I think an updo would have been the way to go.
I don't know what is going on with Justin's mom but I do know that it is not good. This was not the best dress choice for mom. She should have called Helen Mirren's stylist for some tips. I love her clutch though!
Jennifer Hudson has lost a lot of weight and she's anxious to showcase her new figure. I don't like the way her décolletage looks.  Where was her stylist with some double sided tape???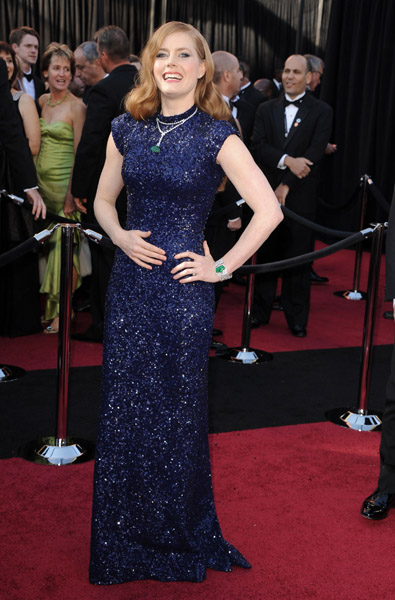 Amy Adams looks stunning in L'Wren Scott but I'm taking off some points because of that unnecessary necklace. She should have given her necklace to Sandra Bullock or Hilary Swank.
Mila Kunis looked lovely in a lavendar Elie Saab gown. I've never seen an Elie Saab design that I did not love.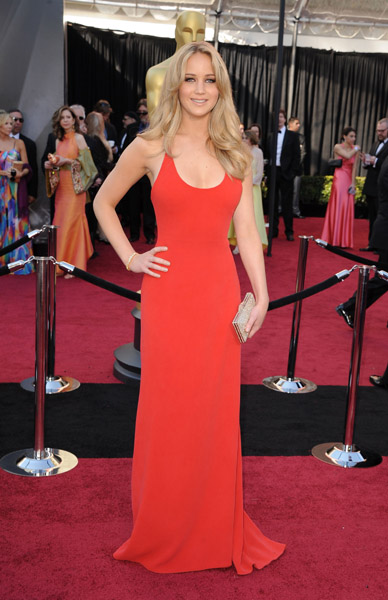 Jennifer Lewis in Calvin Klein. This was the
absolute
worst of the night. She looks as if she got dressed in the limo on the ride over to the event. There is zero effort. No glamour. Nothing.
Michelle Williams pixie cut is very chic, however I'm on the fence about the dress. By default a Chanel design should be anything but boring but something is amiss here.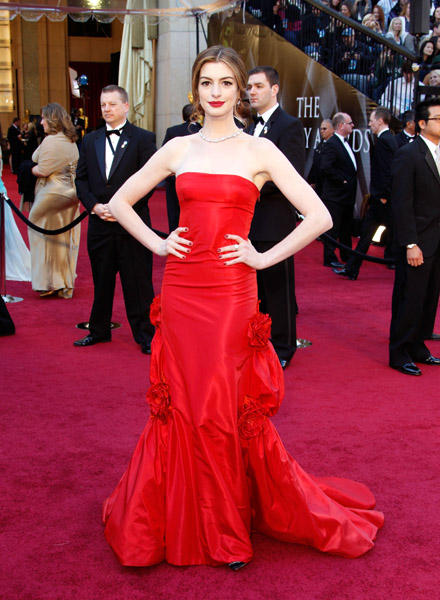 Anne Hathaway in Valentino looking freakishly pale. Gorgeous dress but the Twilight pale skin is not cute.