When I first had the pleasure of meeting activist Diva Living with AIDS Rae Lewis Thornton back in February while I was visiting Chicago, it was a day filled with cupcakes, sisterhood, and bonding. She kept it so real at times, I thought, she is just like she is on Twitter—NO HOLDS BARRED. It was refreshing to meet someone of her stature who held no airs and truly was grounded and inspirational. I vowed that we would have a friendship that would grow and prosper.
Fast forward to this past weekend when Rae visited St. Louis for a speaking engagement at Harris-Stowe. I had to see my girl and spend time with her and catch up on everything that's been going on with her these last few months. With her being a tea lover and blogger, I took her downtown to Washington Avenue's London Tea Room which was a fabulous spot for authentic teas and English fare. It was perfect because it was the day of the Royal Wedding, and the owners of the tea room where English!
Rae was in heaven as she perused the teas, and we both fell in love with the food (I had a wonderful three cheese grilled cheese with a cream of tomato soup that made me want to slap my mama), and the tea—we tried the Lavender Earl Gray tea with cream and OMG—it was amazing! If you are ever at The London Tea Room, you MUST try this tea baby!
Below are some pictures that highlighted our visit at the tea room. I had a ball with Rae and I am so fortunate to be able to call her a friend of mine.
Rae Lewis-Thornton chatting with London Tea Room owner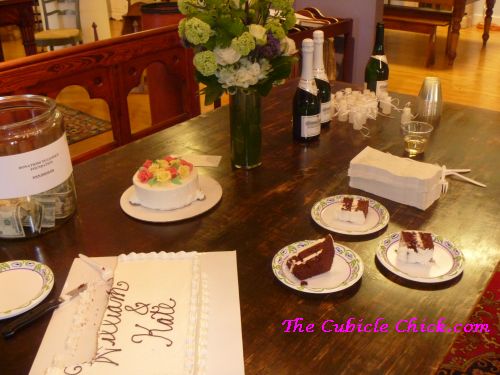 The cake celebrating the Royal Wedding
The London Tea Room's awesome display of teas
Yummers!
Rae and a fabulous teapot
Plenty of teapots and goodies to choose from
My wonderful grilled cheese sandwich with cream of tomato soup!
It's all about the tea!
Please visit Rae at her site HERE and her tea site, HERE.
You can visit the London Tea Room online HERE. Tell 'em I sent you!