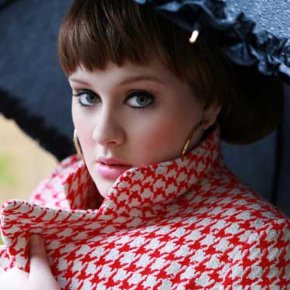 I am usually behind when it comes to new music. I guess it is because I love listening to older stuff from artists such as Prince, Lauryn Hill, Michael Jackson, and others. A lot of the new music just doesn't do it for me, so buying it isn't really my thing. That changed back in 2009 when I purchased Adele's '19' off the strength of her performance on SNL one cold, winter's Saturday night. Her voice was like hot chocolate with whipped cream and a cherry—it gave me a feeling of intimacy, nirvana, and ultimate satisfaction. Adele's 'Chasing Pavements' and 'Hometown' were the butter on my bread, the missing piece in a somewhat diluted musical hemisphere and she filled a void. When her latest album '21' was released earlier this year, I pre-ordered it without any reservations.
Adele's '21' is this week's happy thing because I must have listened to it 50 times top to bottom. Her effortless, yet tragic vocals on the opening track, 'Rolling in the Deep', fills a massive void in anyone who has experienced a heartbreak. If I said that this is the best song of the year, I wouldn't be saying enough. While Lady Gaga, Beyonce, and Rihanna may rule the world, it's Adele who moves it.
'Rumor Has It' is one of those tracks that is instantly gritty, nostalgic, and makes me feel the groove. It's not my favorite on the album, but it's damn near flawless.
'Don't You Remember' is a Patsy Cline-eqsue slow burner about lost love, something Adele seems to know a lot about if her lyrics are an indication. It sounds as if she has a tear in her voice while at the microphone and it is that passion that makes me not only feel her pain, but be mad at the jackass who caused it.
'He Won't Go', 'Take it All' and 'I'll Be Waiting' also get heavy rotation on my iPod.
'Someone Like You' makes me cry when I hear it. Listening to it is like therapy for my soul. I can dig it.
If you are sleeping on Adele, then you need to run out and cop her latest album. It's amazing that someone so young has so much soul and life lessons in her music.
What do you think of Adele's '21'?