You know what they say—all work and no play makes Jane….well, you know the rest.
Anywho, I can't be in Las Vegas for CES without doing a little shopping. I enjoy going to the Grand Canal Shoppes at The Venetian, looking at exquisite shops like Herve Leger, Michael Kors and Barney's New York. I also love visiting Sephora at The Venetian. It's massive with a Make Up For Ever mini shop inside, which also boasts a Pro area for MUA's. Each time I visit Sin City, I always make my way to this particular Sephora location.
I managed to get a few things that I wanted (and needed) without breaking the bank. I call this a mini haul because I didn't get out of control; but I had a fabulous time shopping and looking at the sites the store had to offer.
Below are a few pictures of the Sephora at the Venetian, as well as my mini haul of items: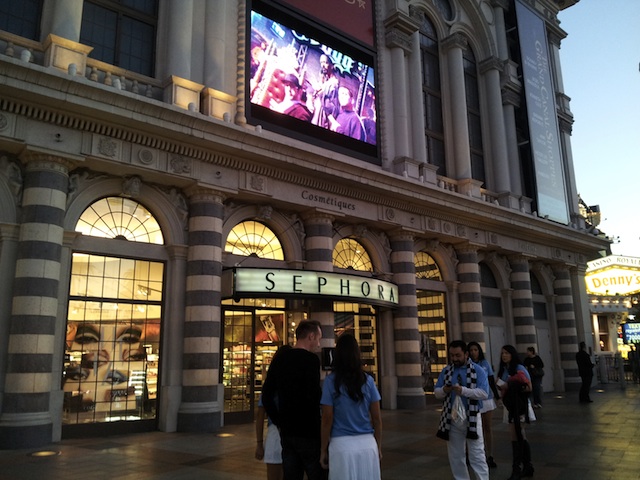 The front of the fabulous Sephora at The Venetian
The Nail Bar which features Nails Inc, NARS, Dior, & more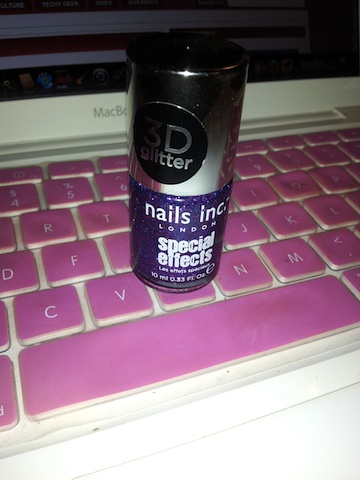 3D Nails Inc., London Special Effects nail polish in 'Bloomsbury Square' $9.50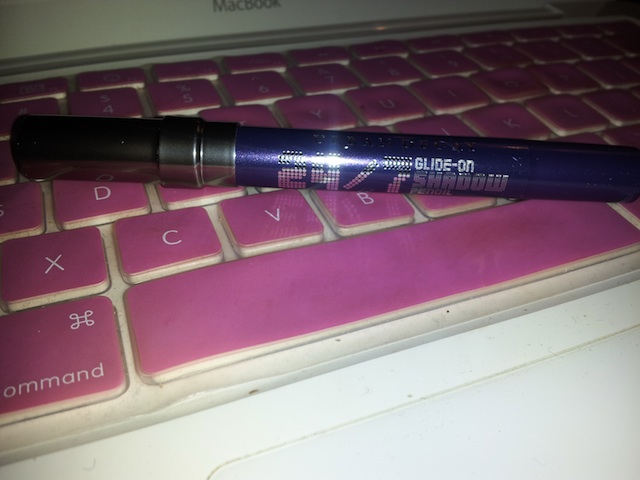 Urban Decay 24/7 Glide on Shadow Pencil in 'Delinquent' (my favorite!) $20
Urban Decay 24/7 Glide on Shadow Pencil in 'Baracuda' $20
Tom Ford's Violet Blonde Parfum (received a sample of this last month in my Sephora order and LOVED it!) $65
My complete mini-haul
I will be leaving Vegas soon….Til we meet again! 🙂