One of my biggest faults has been that I didn't like to ask for help. I have always been a person who wanted to say that she did whatever she needed on her own. Being prideful and self determined to achieve all of my goals has been something I have done ever since I could remember. But as I have grown older, I learned to seek assistance from those who could offer me help when I needed it. And in doing so, it has given me the courage to then lend a hand to others. Goal setting with guidance has improved my life by leaps and bounds.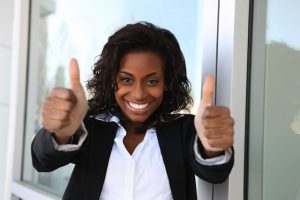 After I entered college for the second time to earn my Communications degree, I was really scared of failing. Not grade wise, but failing as in not taking the opportunity that had been given to be by appreciating and taking advantage of a good education. I was paired with a women whom I worked with, who acted as my mentor and met with me weekly to make sure I stayed on task and on target. She also was an alumni of the college I was attending and knew a lot of the faculty and staff—through her, I had a bird's eye view on what the professors and instructors where looking for, and I was able to take that information and apply it to my work.
My mentor didn't just help me with my collegiate education, but she also championed me at work as well. At the time, I was a HR Generalist and still wet behind the ears when it came to managing staff. She helped me gain confidence which I needed in order to excel, and it was essential to my performance.
With my mentor, I achieved things that I never thought I would, and instead of being afraid to ask for help, I attacked her with questions and inquiries whenever I could. She allowed me to pick her brain and never turned me away. She taught me how to set realistic goals and take small steps if I needed to achieve them. It was with her tutelage that I was able to spread my wings and fly without being afraid.
There is nothing wrong with receiving assistance when you need it. It's not a flaw or a hindrance, or something you should be ashamed of. You should be proud for knowing when you need to ask for help, while taking that help to reach your ultimate goals.
When it comes to your tax return, you never have to settle for less with H&R Block. Filing your taxes with H&R Block just became an event worth sharing. Get started now for your chance at instant cash prizes and the $100,000 refund! There are winners every hour. So file your taxes then let your friends know how rewarding it can be.
NO PURCHASE OR PAYMENT OF MONEY NECESSARY TO ENTER OR WIN. A PURCHASE WILL NOT INCREASE YOUR CHANCES OF WINNING. H&R Block® –100,000 Refund Giveaway starts 1/17/12 at 12:00 P.M. (midnight) ET and ends 4/17/12 at 11:59:59 PM ET. For Official Rules, to learn how to obtain a free means of entry without purchase, to learn how to play the instant win game and enter the sweepstakes, drawings, prize details, odds of winning, restrictions, etc. click here [www.hrbathomegiveaway.com]. Open to eligible legal residents of 50 US/DC, 18 years or older at time of entry. Void in P.R. and where prohibited. Sponsor: HRB Digital LLC, One H&R Block Way, Kansas City, MO 64105.
Disclosure: Compensation was provided by H&R Block® via Glam Media. The opinions expressed herein are those of the author and are not indicative of the opinions or positions of H&R Block®