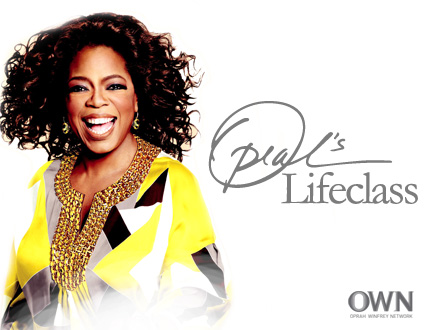 Now that I have been able to process the incredible news, I must now share it with you! A few weeks ago, I blogged about Oprah's Lifeclass Tour coming to St. Louis later this month. Well guess who snagged tickets? Yours truly! Woot woot! I will be in the house for Oprah's Lifeclass, which will be taped in two shows while she is in the Show Me State. I will be a part of the evening taping that will have Iyanla Vanzant as the teacher.
This fabulous event will take place at the Peabody Opera House downtown, and I am bringing my Aunt with me as my guest. Both of us are so excited about the taping and the chance to possibly meet Queen Oprah. What will we wear? How are we going to style our hair? The list goes on and on.
I am so thankful for this opportunity. This may be hard to believe, but back when I was in 10th grade drama class, I played Oprah each time that we did improv. Everyone in my class hooted and hollered because I had her down pat! She was my inspiration then, and my inspiration now. And I have been a fan of hers since I was a little girl. And now, she and I will be in the same room. How amazing!
March is turning out to be an incredible month for me—in more ways than one (some of you know why, but for those of you who don't, I will be filling you in soon).
I am so grateful!
I'm going to see Oprah live! Can you freaking believe it? How FABULOUS!