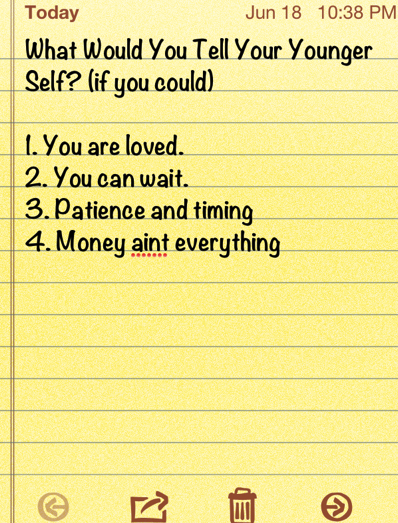 I have been self reflecting the last few weeks. With my son graduating from high school and moving on to adulthood, I have been looking back on my life up to this point. I've made some decisions that have affected me for the good and the bad. When you are young, you think you have the world by a string, and everything is going to come up roses.
When you get older, you learn that sometimes, life stinks. So you progress.
I thought about what I would tell my younger self. What wisdom that I know now would I pass onto to the teenaged me?
Check out the video and see for yourself as I share what I would tell my younger self. I also share what others said in response to that very question that I posted on Twitter and Facebook.
What would you tell your younger self? What would you change?